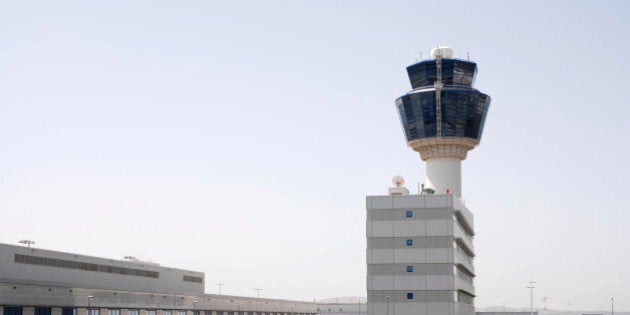 Did you know that demand for air travel around the world is expected to double over the next 20-30 years? As more and more of us want to visit far flung destinations like Dubai or Hong Kong, and people in emerging economies increasingly find themselves in position to do the same, we expect Canada to be a welcome destination for both trade and tourism.
Our airports have an increasingly important role to play in supporting this demand for "Brand Canada." Air service demand in Southern Ontario is strong and expected to grow over the next quarter-century on the back of a booming population that will reach 15 million by 2043 and a GDP that will grow to $1 trillion over the same time period. The result will be more people who not only want to travel by air, but also have the economic means by which to do so.
This is great news for the region, with forecasts indicating that there could be some 110 million additional passengers by the mid-2040s. If we're ready to serve them, we could unlock significant economic opportunity for Southern Ontario; if not, these benefits could be lost to airports in other regions better prepared to handle the growth.
So what can we do to ensure this opportunity isn't lost? First of all, we need to think about how many passengers all the airports across the region can support. Today, that looks like 89 million, and given that total demand will likely hit 110 million, it's clear that we need to take action. What is also clear is that the forecasted demand is greater and more varied than any one airport can accommodate.
Indeed, our region is not the first to experience this kind of growth in aviation demand. We can learn from global cities and regions around the world like New York, Los Angeles, Paris or London, where communities have reaped the benefits of a network approach to supporting air service demands.
With an eye toward finding ways for Southern Ontario to fully seize the opportunities that growth in air travel demand brings, eleven airports --Toronto Pearson International Airport; Billy Bishop Toronto City Airport; Hamilton John C. Munro International Airport; Kingston/Norman Rogers Airport; Lake Simcoe Regional Airport; London International Airport; Oshawa Executive Airport; Niagara District Airport; Peterborough Airport; Region of Waterloo International Airport; and Windsor International Airport -- have been working together over the last two years to align our efforts.
Work to date has centered on how best we can utilize airport infrastructure on a region-wide scale to meet future air travelers' needs. With an eye to the future, this group will continue to work with the Government of Canada to support their studies on the need for additional airports.
A host of opportunities for these airports exist based on the region's diverse needs. These include short- and medium-haul flights; general aviation, including business aviation and flight training; provincial air services such as medevac and police services; processing of air cargo; maintenance, repair and overhaul (MRO); and aircraft and component manufacturing. As Toronto Pearson grows toward becoming North America's next mega hub airport, it is ideally suited to provide long-haul, global connectivity to Southern Ontario's travelers.
Earlier this month, the eleven airports officially launched the Southern Ontario Airport Network (SOAN) with the short-term goal of completing a catchment and demand study of the region to identify opportunities for future point-to-point growth in leisure, business aviation and short-haul markets at regional airports. The network will also work to gain a comprehensive understanding of Southern Ontario's ground transportation needs and develop actionable strategies for responsible and sustainable airport growth in the region.
With regard to the former, Toronto Pearson has been a strong proponent of the need for improved ground transportation throughout the Greater Toronto Hamilton Area and the region at large. In April of this year, our plan for a Regional Transit Centre located on airport grounds received strong support from provincial and local government, including Transportation Minister Steven Del Duca, Mississauga Mayor Bonnie Crombie, Toronto Mayor John Tory, Brampton Mayor Linda Jeffrey and Kitchener Mayor Berry Vrbanovic. The centre will connect a number of existing and planned transit lines, helping residents get to jobs and travelers get to airports, in addition to easing congestion and thereby facilitating the movement of goods on Ontario's roads.
SOAN's remit is to take a bigger picture view of what is in store for Southern Ontario, identifying synergistic business opportunities and enhancing air transportation service and capacity as group rather than on an airport-by-airport basis. Of course, this isn't to say that each airport won't continue to make its own businesses decisions based on local business drivers and community input.
More than anything, SOAN amounts to a recognition on the part of its members that long-term, sustainable success isn't a happy accident; it is the result of preparation, collaboration and an understanding that the region as a whole isn't winning if we're not all winning together.
Follow HuffPost Canada Blogs on Facebook