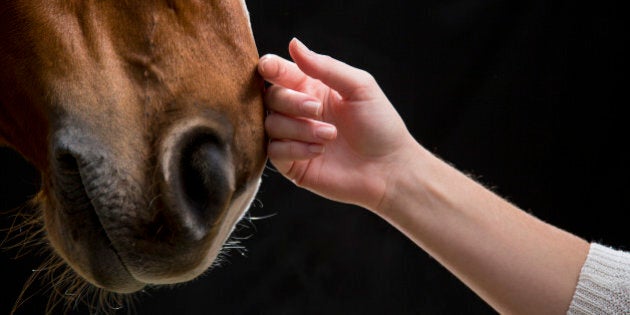 I remember knowing that there was something special about horses....
When standing next to a horse I felt alive in ways that I wasn't able to in other places in my life.
With horses I have always felt at home.
But it wasn't until my early twenties when I found myself in the horse breeding industry that I discovered something deeper.
I remember standing on a hill on a grey and misty morning, with a mare that had been retired, once a highly successful racehorse winning huge purses at the track, she found herself in a new life, out to pasture and waiting to give birth to her first foal.
I stood with her in a moment of my own uncertainty, having spent two years in the breeding industry in what I thought was meant to be my purpose, but something was pulling me towards more.
I don't remember everything that happened in that moment with that mare or what was said between her and I, but I do remember something passing. A connection, an affirmation, and an awakening of a deeper purpose that would lead me to the path I am on with horses today.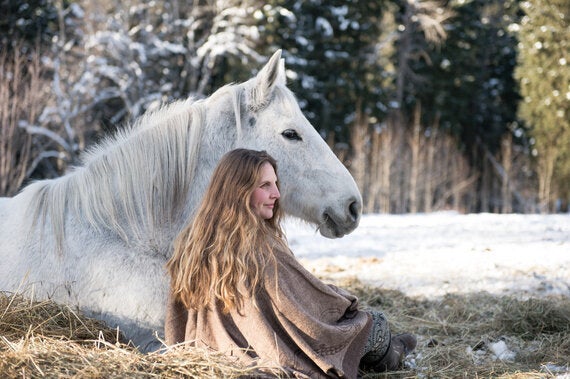 Almost 12 years later, I now run a retreat center offering experiences with my herd of sixteen rescue horses, to empower others in their leadership, claiming of their purpose and connecting with a greater authenticity within themselves.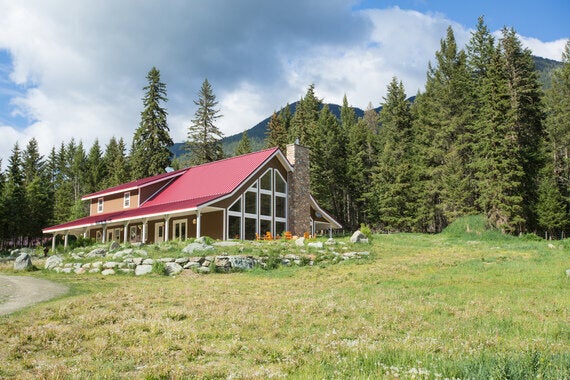 When people walk out in the field of horses with me, they are entering into a space where no ego exists. There is only the pure reflection from the horses who, because of their prey nature, are reading not what we show on the surface but the intention of energy we are holding underneath that. We are mirrored from a place of pure authenticity where our own blindness and unconscious habits are revealed in an instant due to the highly sensitive nature and intuition that the horse brings to the conversation.
The experiences I facilitate with the horses are all done on the ground, there is no riding involved and no previous horse experience is necessary. There is something majestic, powerful and intuitive about horses that we all can find resonance in as it brings us closer to the part of us that is mirrored in the horse.
But the impact of the work I do with people is not the only picture to what I hold space for with my herd.
If you looked closer into my field you would notice more than a few horses a little rough around the edges, a sway back, knocked knees, stiffness and aches and a hitch in their gate as they go from walk, to trot to canter.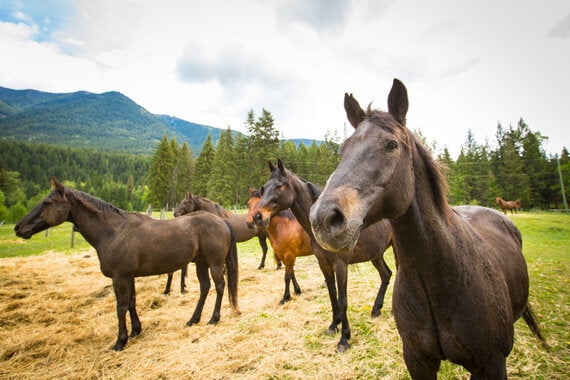 What I learned in my years in the horse industry was that after a horse has finished their career, when they are no longer deemed fit to ride, or to make a financial contribution to their owners, they would be sent off to auction, or end up on a truck headed for slaughter or to the vet for euthanasia. It is an edge to my work that does not often take center stage but exists in the undercurrent in the stories of the horses that are here at my ranch.
The beauty of my work is not just the positive contribution I can make in the lives of my clients, but also in the lives of my horses.
The majority of my herd are aged 18 and up, with most of them here because they were in need of a home, the oldest being a 32-year-old mare that was adopted from the BC SPCA 2 years ago, the youngest a 2-year-old that was adopted from a feral herd.
Injured, retired or just unable to be ridden, many come from loving homes and were looking for a new purpose. Often my place was a desperate hope for a home instead of auction or euthanasia.
And that is where I step in.
The reality is that horses often have a singular purpose and that is to ride. They are a responsibility requiring our time, patience, commitment, and finances. Once they are no longer able to have a saddle on their back, or to be shown or used the way we value them, they are discarded or given away or sent to auction where they can end up at a horrific end in a slaughterhouse.
The purpose of my work is to provide a home and second purpose to horses that are in need of it and to hopefully begin to educate and give people a different experience of horses so they start to create a new awareness around the value that they bring into our lives.
Horses are one of the most powerful mirrors and reflections of our awareness and personal growth that exists. They are unbiased and pure in their feedback and mirroring and they give us access to a space within ourselves that we can't find otherwise. They can be our greatest teachers.
My hope is that through the continual growth in my own practice and voice, I can change the consciousness and build a new pathway in how horses are valued and seen in the world, and that they have a greater purpose and relationship with people that goes beyond us riding on their backs.
My greatest wish would be that we who are responsible for domesticating horses, taking them into the show ring, the race track, or rodeos; look beyond our pocket book and into a greater duty and honoring of what they bring into our lives.
The deepest level of purpose and the confidence to pursue it, has always been found in the space of horses, there is something profound about the witnessing that happens there, the clarity that speaks to us and the complete transparency that leaves us unable to deny what path is calling us forward in life.
If you have yet to experience the depth of clarity that is found with the intuitive nature of the horse, you must.
Follow HuffPost Canada Blogs on Facebook