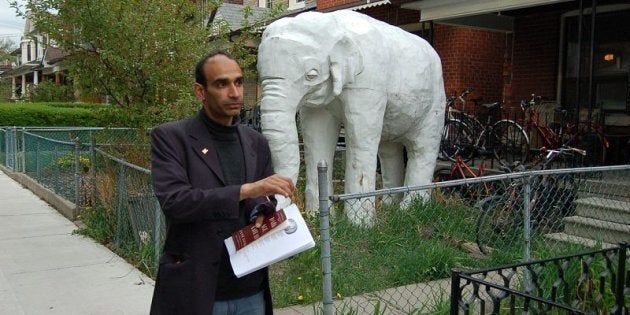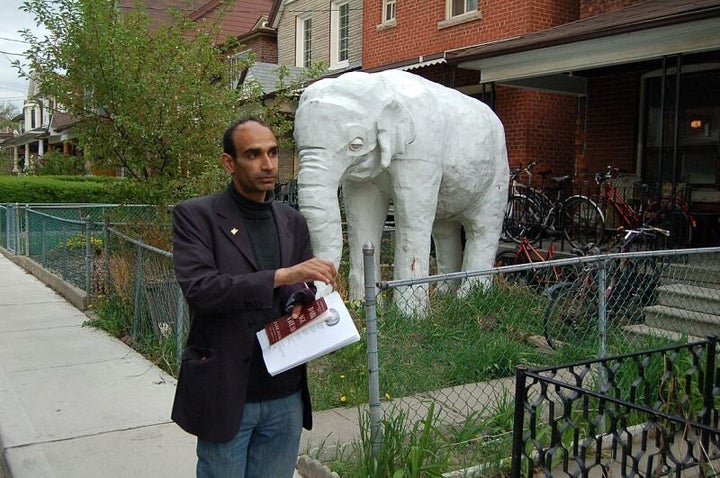 It was the fourth year leading this walk around the Christie Pits neighbourhood just west of downtown Toronto. The walk uses local examples found in area houses, streets, laneways and parks to discuss the dire warnings in Dark Age Ahead.
Among its admonitions, one stood out for me upon returning home and facing a netbook screen left open and online all weekend.
The Friday before Jane's Walk weekend 2012, I carefully set up several search parameters using the Twitter website. I had keyed in many keyword combination and hashtags related to Jane's Walk or Jane Jacobs Walk into several browser windows. The intention was to capture everything that was tweeted, providing a global view of all the walks mentioned online.
Pretty much everything went as planned twitter-wise. One search term alone had captured over 3,600 walk related tweets. The euphoria of scrolling and seeing so many tweets quickly gave way to a sinking hypocritical sensation...
Dark Age Ahead warned about the Internet giving a false sense of permanence to our culture.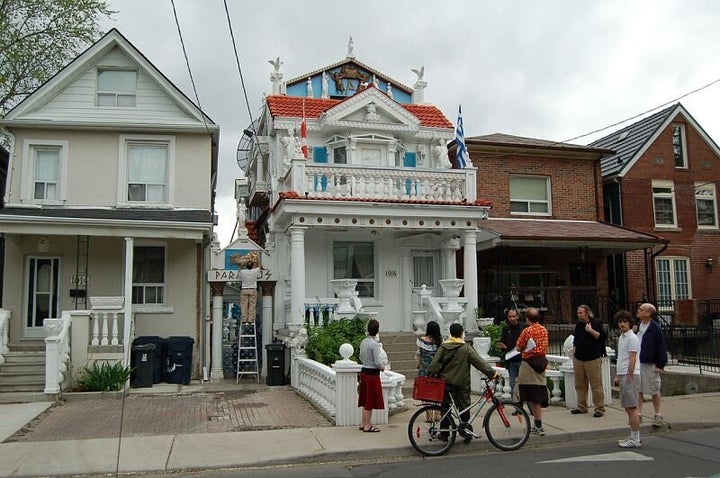 Further, I had just lead a walk arguing Jane Jacobs' observation about reconstructing an alleged authentic history based only on the found fragments of a culture discovered in a few pictures, a number of books, and rearranging any limited number of surviving pieces of art.
Aren't 140 characters micro-blog posts plus one or two photos per one to two hour walk, and perhaps the odd few minutes of video tweeted simply "Fragments" as well ?
If I saved and storified those thousands of Jane's Walks tweets, it could be interpreted that those collected fragments were giving a definitive snapshot and complete record of Jane's Walk Weekend 2012.
I would be re-enforcing exactly the practice Dark Age Ahead identifies and warns us about.
But Jane Jacobs also prescribed a remedy to such Institutional and Cultural Amnesia:
"...Cultures are not primarily passed down by pictures and books, but by word of mouth and by example."
She also warned about Credentialing. The practice of placing faith in Degrees one has earned from Educational Institutions rather than the practical knowledge one may in fact possess. How we look upon a lawyer who graduates last in his class compared to a master welder for example.
Consequently every single Jane's Walk, being lead by someone with or without a college degree but with a high degree of understanding in their own neighbourhood is part of the remedy.
Every single Jane Jacobs Walk is a combination of word of mouth, personal example found in the Walk Leader, possible family time as children and seniors attend, and sharing of knowledge not found in books.
Taken altogether, Jane's Walk is a collective act in Preserving Culture.
Preserving Culture can maybe, just maybe help delay if not derail any Dark Age Ahead.
Rather than a feeble attempt at Containing Culture, I closed the browser windows without saving. I had deleted the tweets.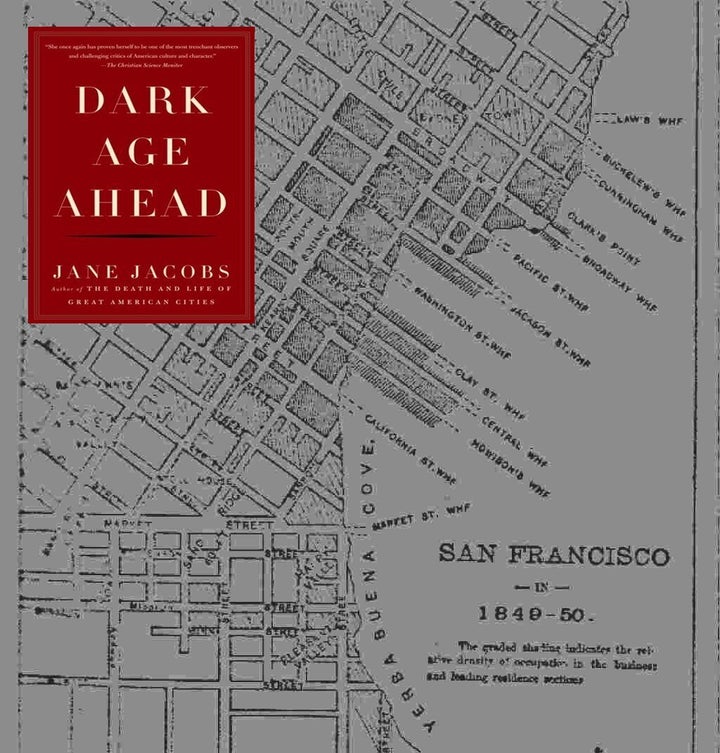 One year later I now find myself visiting the San Francisco Bay Area.
For the fifth year in a row I am leading a Jane's Walk based on Jane Jacobs' final book using neighbourhood examples, but this time it will be in downtown San Francisco:
The walk is happening on Sunday May 5, 2013.
If you can make it out, we're meeting at 5 p.m. in front of Twitter's Head Office Building at 1355 Market Street.