By: Maimuna (Muna) Gaye, Program Coordinator, Historica Canada
For many Canadians, February is a time to celebrate the achievements and remember the sacrifices and challenges faced by black Canadians -- and, more broadly, the history of Canadians of African descent. Due to the valiant efforts of the Hon. Dr Jean Augustine, February has officially been recognized as Black History Month in Canada since 1995.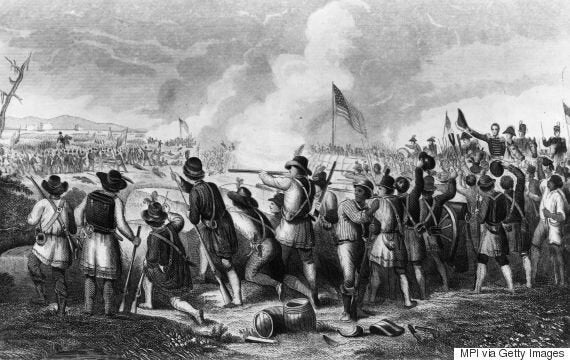 As our country continues to define itself as a welcoming society for all, and as Canada celebrates its sesquicentennial, many black Canadians are looking deeper within Canadian history for recognition and acknowledgement. For too long, the achievements of our community were rarely listed in text books, showcased in film, or shared with a wide audience. Black Canadians have come to expect their stories to be ignored in Canadian history.
It is commonplace for many Canadians to assume that the history of black Canadians is recent -- when, in fact, it is far from that. It dates back to the 1600s when Mathieu Da Costa, a free man, came to Canada as an interpreter for Samuel de Champlain's 1605 excursion. But while there is significant information and anecdotes about Champlain, there is next to nothing on Da Costa.
As black Canadians, will we demand changes and a fitting place in history?
Many Canadians are familiar with the stories of Dr. Martin Luther King, Malcom X and Rosa Parks from the United States as civil rights pioneers. But it was only recently that most Canadians learned about Civil Rights Activist Viola Desmond and the courage and audacity that she demonstrated in standing up against racial injustice in 1940s Nova Scotia. Her story was depicted in a Heritage Minute that was released by Historica Canada in February, 2016. Last autumn, the federal government announced that Desmond will be honoured by having her image depicted on the $10 bill in the next series of banknotes.
Many Canadian high-school students can write a detailed paper on the War of 1812. But how familiar are they with the exploits of the "coloured troops," the Black Loyalists or the heroic efforts of Richard Pierpoint?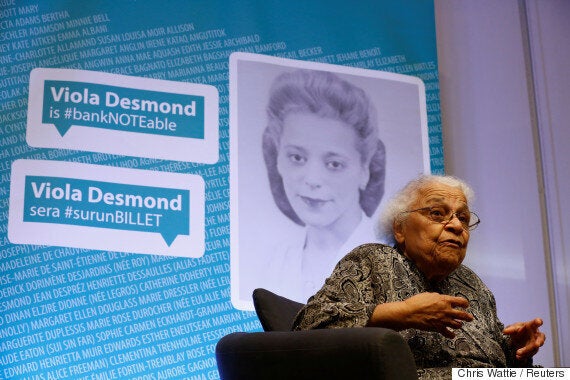 In the last five years, organizations such as mine -- Historica Canada -- have made notable strides in bridging the knowledge gap and raising awareness about some of the difficult experiences faced by black Canadians. In addition to the story of Viola Desmond, we released another Heritage Minute on Richard Pierpoint, the former slave who, in his late 60s, spearheaded the creation of an all-black regiment to fight in the War of 1812. A Black History in Canada Education Guide produced by Historica Canada, which draws from Lawrence Hill's acclaimed novel The Book of Negroes, has been distributed to schools across the country. The Canadian Encyclopedia has produced digital exhibits on Black Women in the Arts and Hogan's Alley.
There are many diverse and inspiring stories- if Canadians are willing to take the time to look for and learn from them.
This February, Historica Canada hosted a second annual Black History Month event. The evening honoured "Black Canadian Trailblazers -then and now," especially fitting as Canadians celebrate 150 years since Confederation. The event offered an opportunity for guests to learn more about black Canadian contributions. Special guest of honour Wanda Robson -- author, and sister to Viola Desmond -- honoured her sister's legacy and shared her experience growing up in the 1940s as a black woman.
Among the many speakers was veteran City TV reporter Jojo Chintoh, who honoured Felix (Fil) Fraser, a black Canadian broadcaster who began his career in 1951. Jeffrey Orridge -- the 13th commissioner of the CFL and the first black person to hold that position -- celebrated the legacies of Bernie Custis, who was the first black quarterback in the CFL, and the great Warren Moon, who amassed countless records while playing for the Edmonton Eskimos and then went on to further glory in the National Football League. With 400 people in attendance, many walked away knowing more about their history through the stories and personal anecdotes of such speakers.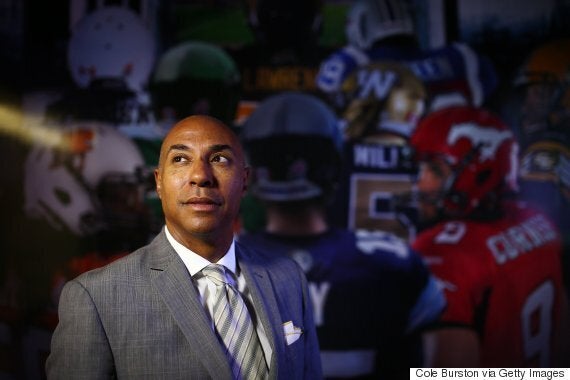 As Canadians, we often assume or even profess that our history is free of the racial discrimination and prejudice that has plagued the United States. Sadly, that is not the case. Before the civil rights marches in Selma, Alabama, there were the 1784 racial riots in Nova Scotia. While the '60s saw a sweep of racial riots across the U.S., there were the stories of black residents of Hogan's Alley, British Columbia and Africville, Nova Scotia, evicted from their homes.
As a people, African-Americans have forced the United States of America to hold a mirror up to its past and to face the unconscionable white enslavement, violence and oppression within. As black Canadians, will we demand changes and a fitting place in history, or will we remain complacent in our expectations of our place within Canadian society? If black history is Canadian history, then why do our textbooks, media, historical, cultural and artistic institutions not accurately and more fully reflect the past and present contributions of black Canadians? There are many diverse and inspiring stories -- if Canadians are willing to take the time to look for and learn from them.
Follow HuffPost Canada Blogs on Facebook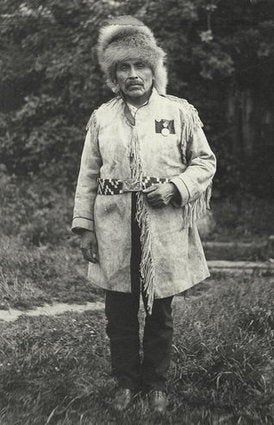 Greatest Canadians You (Probably) Don't Know