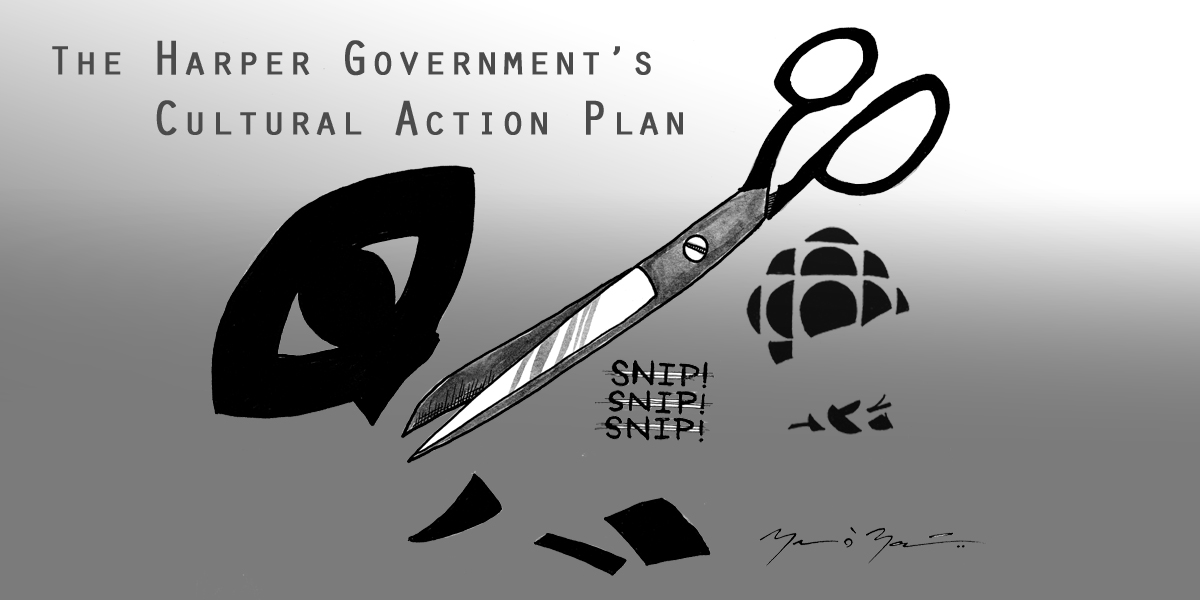 One of the huge privileges and joys of being an MP is getting to travel across the country and listen to Canadians talk about their needs, as well as hear their thoughtful proposals for real solutions. It means that we spend a lot of time on planes. Some would think all that time would be a negative thing.
This past Sunday, I flew back to Toronto from Victoria and, as usual, I started the journey clicking the NFB option on the in-flight entertainment. I realized how much I have learned by routinely clicking on that button and how much the NFB has meant to me and so many Canadians as our window to Canada and the world.
We've been thrilled the 12 times the NFB has won an Oscar, and the impressive 72 times NFB films have been nominated in its 73-year history. All the while, our feature film industry struggles. The NFB, CBC, and Telefilm Canada have brilliantly fulfilled their mandate -- telling our stories and interpreting different parts of Canada. With 90 per cent of Canadians living within a 100 miles of the American border, we need government supported institutions that ensure Canadians have access to a secure personal and cultural identity; the essential ingredients of a genuine understanding of our citizenship.
So on a recent flight I began by watching War of 1812 -- Part Two: "Or Leave Our Bones Upon Them...": Chief Tecumseh's reputation grows when he saves the lives of prisoners following the failed attack on Fort Meigs.
As it ended, I wanted to know what I could do to fight for a monument to Tecumseh at least as important as that to General Brock. I wanted all Canadians to see this film, especially this year. Here's a list of the other movies I watched on the plane:
All of a sudden, the captain was telling us it was time to land. I had crossed Canada and at the same time been treated to an amazing buffet of our stories.
I confess that I am married to a passionate Canadian filmmaker. Peter O'Brian was born in Canada, but because his father had been a RAF Spitfire pilot in the Battle of Britain, he was raised in the UK until he was 12. He spent those years as a proud Canadian, loving hockey and boasting about his summers on the Georgian Bay.
From the day we met, his passion for Canadian cinema, and his conviction that it is a necessity for Canada, have been contagious to me and to everyone he touches. He believes Canada has wonderful stories to tell.
But he also believes the proximity to the American market and Hollywood has made the pursuit of our own cinema more difficult than anywhere else in the world. The United States' market is 10 times as large as ours, and our filmmakers, directors, writers, and actors have often had to go south to make a living. Many would rather have been able to stay here in Canada and tell OUR stories. The Quebec cinema is the exception to the rule. Les Quebecois and Quebecoise support their cinema and actually go and watch their films!
Film and television production is truly important to the Canadian economy. According to the 2011 Canadian Film and Television Production Association Report, it is $5.49 billion in production volume, $2.26 billion in export volume, creating 128,000 jobs. From camera operators to grips, to makeup artists and art department and production staff, we have some of the best crews in the world.
With the parity of the Canadian dollar, it is now a reality that American filmmakers no longer find it cheaper to come North to Canada to shoot their films. It should have been obvious that it is the time for the government to incent more truly Canadian productions here in Canada.
Instead they cut. They cut the NFB. They cut the CBC and its ability to commission Canadian productions. They cut Telefilm Canada and its ability to help finance Canadian films. Our industry is fragile. Securing a broadcast deal with CBC could mean the difference between getting a film made or not.
In 1979, when I first met Peter, I was proud to tell him I had seen Outrageous, the film starring Craig Russell. I was thrilled to learn that he had been associate producer. Peter was then in post-production of Fast Company, one of David Cronenberg's early films. We met January 1 and were married May 19. I fell in love with him, but I also fell in love with what he was trying to do: tell Canadian stories.
Shortly thereafter, Peter started talking about a genius filmmaker, Phillip Borsos, who had made some beautiful documentaries, including Cooperage and Spartree, and also Nails with the help of the NFB. We watched them together. Nails was nominated for an Oscar. We were with Phillip in spirit that night at the Dorothy Chandler pavilion -- so proud of Phillip and Canada. He didn't win, but he carried the torch for all of us.
Peter and I discussed whether he should take the risk in trying to make Phillip's first feature film -- The Grey Fox. He did, and it won the Genie for Best Picture in 1983. He then produced Sandy Wilson's first feature My American Cousin, and it won the Genie in 1986. Phillip had the vision of a Canadian Christmas movie and his One Magic Christmas has become a Christmas classic internationally.
It was Sarah Polley's first film acting role. From Milk and Honey, the poignant story of a Jamaican nanny in Toronto, to Gordon Pinsent's heart wrenching John and the Missus, I have been at the rough cut screenings, hugely worried whether Canadians would be able to see that our stories are important and worth seeing.
Phillip's last film before he died, Far from Home, the Adventures of Yellow Dog, ended up the most rented video the following July. When Peter directed Hollywood North, he told a story that hilariously yet poignantly explained the challenges of the early days of trying to create a Canadian cinema.
So, I am not happy with the cuts to the NFB, CBC and Telefim. It's culturally dumb. It's economically dumb. The cuts will only mean less jobs for the talented people working in this industry. We want them to be able to work here in Canada.
It's time that the government's support for telling our stories was not viewed as some fluffy option. It is as much an "Economic Action Plan" as any of the projects we've seen sporting those annoying signs. This Conservative Government needs to look at the evidence. If they want to celebrate the War of 1812 and the role of aboriginal peoples, they should take the time to look at the McKenna brothers' NFB War of 1812 documentaries. Then they should think about the many more stories we should be telling in order that Canadians can better understand our history and our values and how and why we've ended up the best country in the world.