In recent posts (here and here), I have written about my international challenge to college and university students to design an accessibility icon that could replace the International Symbol of Access, which has been in existence since 1968.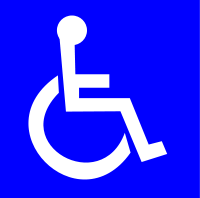 On November 1, in the presence of Her Royal Highness The Countess of Wessex, I joined with OCAD University president Dr. Sara Diamond to reveal the results of the competition.
More than 100 designs received from colleges and universities across Canada -- and also from Argentina, China, Finland, France, India, Indonesia, Iraq, Italy, Mexico, and the UK -- were submitted to a blind judging process of a blue chip panel of international jurors.
It was the opinion of the judges that the competition had not achieved its goal, which was to create a complex, multifaceted, and nuanced symbol with the potential to replace an icon with over 40 years of recognition and mature associations.
However, the judges singled out two designs they deemed worthy of Honourable Mention for their promising concepts, and the Inclusive Design Research Centre at OCAD U has committed to working with the designers of both submissions to meet the mandate of the competition.

First Honourable Mention (pictured in part)
Designed by Taghreed Al-­­Zubaidi, Julie Buelow, Yijin Jiang, Arief Yulianto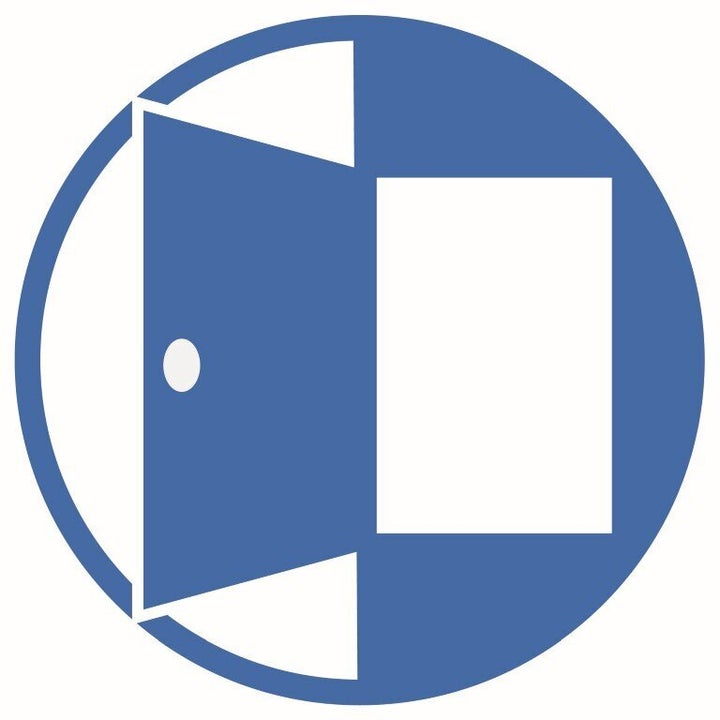 Second Honourable Mention
Designed by Dalton Hadwen
The quest for a more inclusive accessibility symbol continues. The re-worked designs will be featured at next year's DEEP Conference -- which will be held in conjunction with The Accessibility Conference hosted by Guelph University -- for the delegates' input. Professor Jutta Treviranus, Director of OCAD U's Inclusive Design Research Centre, has been asked by the ISO to host a consultation on the symbol redesign during the DEEP Conference, with ISO representation.
When the designers and OCAD U have fully developed the two designs, they will be officially presented at next summer's International Summit on Accessibility, to be hosted by Carleton University in Ottawa.
The designers' work has just begun. For the rest of us, what started out as a challenge to the design community became a learning experience -- a learning experience that will, I believe, continue for everyone involved.
Perhaps more importantly, the competition generated a stimulating public dialogue, in comments here, on the Lieutenant Governor's website, LinkedIn, Twitter, and Facebook, as well as in the mainstream media. I even received at my office a parcel of designs from a grade eight class at Ancaster Senior Public School, who had their own ideas around redesigning the accessibility icon.
The quantity and quality of public debate and discussion confirm that society's understanding of accessibility has evolved since the current symbol was launched. In time, I believe it will become as multifaceted and diverse as the disability community itself, for whose members accessibility means so very much more than a white wheelchair on a blue sign.