As we enter the Christmas season with its festive spirit of goodwill and anticipation for the New Year, I'm reminded of the approaching end of my term of office as Ontario's 28th Lieutenant Governor, which concludes in early 2014. Over the past nearly seven years, one of the questions I've been asked the most is: "What has impressed you most about Ontario and its people?"
The answer is quite simple, really, not requiring much reflection at all. "What has impressed me most about Ontario," I say, "is its volunteers."
Most of the organizations with which I've worked over the course of my mandate could never have gotten off the ground without volunteers. Even if there is a paid staff, the effectiveness of their efforts is magnified and multiplied by the hard work put in by volunteers. Volunteerism has the capacity to build relationships and bridge communities, and it is in this area that Ontario truly excels.
For that reason, I want to publicly recognize some of the volunteer organizations with which I've developed a particularly close bond over the past number of years. This year, I've produced a special extended version of my annual Christmas message to Ontarians, during which I speak about some of these organizations and their vital contributions to public life.
Story continues below video.
In addition to this video message, I want to touch briefly upon three volunteer initiatives deserving of your attention.
First is bringing about increased employment opportunities for persons with disabilities. Since my installation as Lieutenant Governor, I've always said that accessibility is that which enables people to achieve their full potential, which is why true accessibility goes far beyond the physical accommodation of visible disabilities.
Such accommodation is very important, but if people with disabilities are to achieve their full potential and become active participants in their communities, there is an attitudinal barrier that still must also be eliminated. Anybody who has a disability will know what I'm talking about: It comes up whenever you meet someone new and all they can see is your disability, rather than anything else about you.
Most people with disabilities will confirm that this is also the greatest obstacle between them and meaningful employment, which is why the disability community has the highest unemployment rate in Canadian society. During the worst year of the Great Depression, the national unemployment rate reached an unthinkable 24 per cent. Today, the unemployment rate for people with disabilities is over 25 per cent. For the disability community, it is not just a Great Depression. It is a perpetual depression.
Since 2007, I've visited and spoken to more Rotary Clubs than any other group; their key principles and programs are very close to me personally and to my objectives as Her Majesty's representative. From its extraordinary influence in the global movement to end polio, Rotary has more recently taken steps through its Rotary at Work campaign to make known the sound economic case for hiring people with disabilities. And it hasn't just been Rotary: Several large corporations and institutions also actively promote the employment of persons with disabilities, often through the efforts of volunteers who give their time and expertise to the cause. A great example is Legal Leaders for Diversity, which was launched by a group of general counsels for major public companies to promote diversity in business and throughout the legal profession in Canada. And there are many other similar initiatives.
Second is the ongoing work to improve the quality of life for disabled persons in Jamaica and the Caribbean. Last year I was invited to Jamaica to speak at the inaugural Disability Friendly Awards Gala, and I took the opportunity to meet with some of the people and organizations involved in improving accessibility in Jamaica. It was a sobering and informative experience.
Jamaica was the first country in the world to ratify the United Nations Convention on the Rights of Persons with Disabilities and is regarded as the accessibility leader in the Caribbean. But most of their facilities for people with disabilities are run down with antiquated materials and equipment. This is true even of the Sir John Golding Rehabilitation Centre, which was created in 1954 at the height of the polio epidemic in the Caribbean. Today, it is the primary rehabilitation facility in Jamaica and for much of the English-speaking Caribbean, despite its buildings and technology being relics of the 1950s.
When I returned to Canada, determined to see what I could do, Rotary was one of the first organizations I contacted. True to form, they leaped at the opportunity to help, and Rotarians joined me and several other Ontario-based organizations on a working visit to Kingston the following April to meet with the people there and see how we can partner with them in rebuilding and repositioning the centre.
Third is the Lieutenant Governor's Aboriginal Summer Reading Camps. Founded by my predecessor the Hon. James Bartleman, the camps are administered by Frontier College and are supported by a huge number of volunteers. The program provides Aboriginal youth the opportunity to enhance literacy and numeric skills in a fun, engaging, activity-oriented setting during the summer months in remote, mostly fly-in First Nation communities in northern Ontario.
Over the past number of years, the camps have expanded and spread to many other provinces under the care of Frontier College, which today runs English and French literacy programs for children, youth and adults in community centres, shelters, farms, prisons and Aboriginal communities across Canada.
With all of this in mind, it's no surprise that in 2010, when the most recent StatsCan Survey of Giving, Volunteering and Participating was compiled, almost half of Canadians donated their time and energy as volunteers. That's more than 13 million people over the age of 15. And the time they donated--almost 20.7 billion hours--was equivalent to just over one million full-time jobs.
So what can you do? Whether you're a billionaire, a small business owner, a student, or a retiree, I hope that you will make it a New Year's resolution to volunteer in your community. I can promise you that the personal benefits will be at least as great, and probably more long-lasting, than giving up chocolate or joining a gym! Real change comes from volunteerism. And you don't have to take my word on that: there is a significant body of research to indicate that volunteering leads to better health, greater social activity, and enhanced self-esteem.
If you're wondering how or where to start, I suggest that you visit My Giving Moment, a campaign inspired by His Excellency the Right Honourable David Johnston, Governor General of Canada, to encourage Canadians to give back to their communities, neighbours, charities, and causes.
So, in closing, however you celebrate this time of year, I wish you peace, comfort, and shelter, and a hopeful and happy New Year.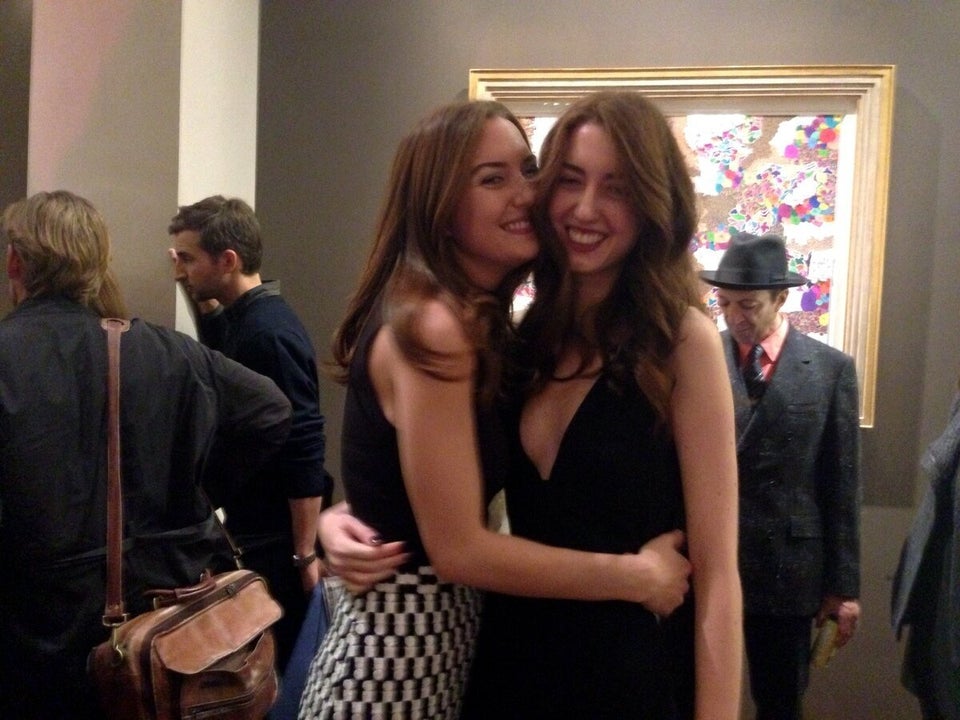 What HuffPosters Are Thankful For