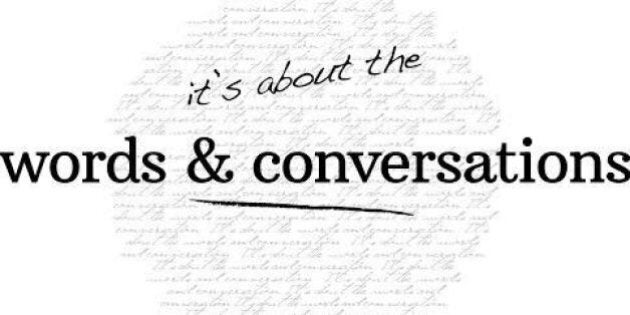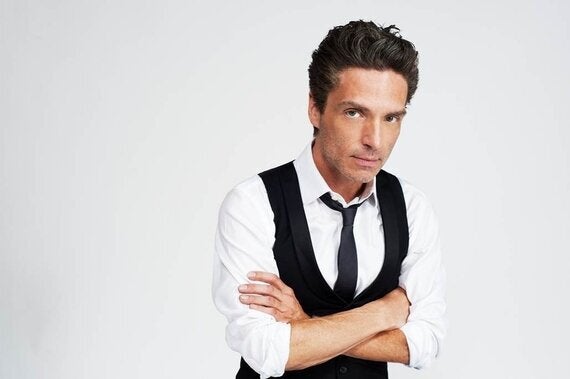 For It's About The Words & Conversations, Richard talks about the pain and struggle he dealt with after the passing of his father and how a remarkable poem -- so unexpectedly given to him -- became an important part of his healing process.
Howard: I understand that "Death Is Nothing At All" (by Henry Scott Holland) was something that helped you with the passing of your Dad.
Richard: Yes. My Dad and I had an extraordinarily close relationship. We had music in common, we worked together. He did arrangements for some of my songs on different albums.
I'm an only child. We were best friends and I just adored him.
He died as a result of a car accident in 1997. He was in good health, a young 73, so when that happened, it devastated me in a way that...he knew how to deal with me in a way nobody knew how to and nothing made me feel better.
I have these friends, who are dear people, and they were sending me motivational speeches and books on grief. They were sending me everything they could think of and none of it resonated with me. Zero.
And then I got this envelope in the mail a couple of weeks after my Dad's funeral, and I was still in a dark, dark place of grief and this guy that I knew very casually -- it wasn't somebody I considered a friend let alone a close friend -- heard about what happened and he sent me this envelope and said:
"For whatever it's worth..." It was this poem.
It was this gift that made me feel better and I have since sent it to 20 people in the years since my Dad has been gone. Some people that I love have lost people close to them and it has become a "pay it forward" kind of thing.
Howard: My Dad and I were incredibly close as well. He passed just a few years ago after going through many health struggles (from complications due to juvenile diabetes) so this stirs very deep within me. Over the years he dealt with health issues, I read a lot and some of the things I read to him. (Note: Dylan Thomas' "Do Not Go Gentle Into That Good Night"). And after he passed, I read and listened to music to help me through.
But I had never seen Death Is Nothing At All before -- and when I read this -- and I know for those who may not have gone through this, it might sound like a dark statement -- but this was the most beautiful poem about death that I have ever read.
Howard: And you know -- there are things in there like "There is absolute unbroken continuity." It contains ideas about, "I'm really still here, treat me like I'm still here, what we were for each other we still are."
Howard: When I read it and then read it again and again -- it really reinforced my belief that death is not actually "the end" -- I mean I think about my Dad every day. His spirit is still infused all around me.
The poem focuses on death being just a different stage... which for a lot of people would be an eye-opening idea to actually contemplate.
Richard: Yeah -- it's pretty remarkable.
I had a horrible fear of seeing photos of my Dad or the art that he and I worked on together or hearing voice messages that I saved. I would save messages from both my parents, just thinking that years and years from now it would be great to have them. But after his death, the last thing in the world I could face would be hearing them -- I knew that it would just tear me to pieces, right? And so I kept avoiding them -- and I kept putting pictures away.
And then I read that poem and went, "Wait, wait, wait -- I'm doing this all wrong."
I started putting pictures up and talking about him more. And, it worked. I mean, nothing "works" because the loss is the loss but it was remarkable in how it made me feel. That he was still here. I feel like he's around me all the time. And I ended up writing a song about it.
And I also feel that when I miss him the most is when I am going through a hard time and I think to myself, "I need to talk to my Dad because he'll tell me what to do."
And I realize he already gave me all that.
I just have to remember that he is still a part of me and he's running through my veins, you know?
Howard: Richard, I'll ask you because I do this and I know it sounds, or could sound strange. But, do you still talk to your Dad?
Richard: Yeah. Once in a while but not in any concentrated way. I've been spending a lot of time in Malibu and the sky up there, when it's really a clear night, is just breathtaking -- and once in a while I'll kind of look up and just maybe utter a sentence. It's not something I do in a real conscious way.
Howard: For me sometimes if I'm just trying to work stuff out, I will go for a walk and talk out loud to him. And after I read this poem, I sat back and thought it doesn't make me sound so strange to be having conversations like that because it...
Richard: Oh -- no, no, no. A lot of people, like my mother...she was really close to her parents and her sister, who are all passed. She talks to them all the time.
Howard: Yeah, I understand and when I hear stories of others doing the same, it actually makes me stop questioning why I do it.
Your Dad's been gone 17 years. Do you ever refer back to this poem by re-reading it or has it found its place within you?
Richard: No I don't need to refer to it anymore. It's just part of my fabric now and I love that I have been able to give it to other people.
Howard: I don't know how you felt growing up, or before your Dad passed, about death. Has being reflective of the ideas and philosophy in "Death Is Nothing At All", and all you've experienced going through what you did, changed your view of life? Or perhaps how you feel about what we are here for or what's eventually going to happen?
Richard: I don't think it's that. I had settled into my own belief system when I was younger and as I have gotten older, when I turned 50, I became more open to all kinds of philosophies and concepts that I really wasn't open to before. And I think it's okay to be completely perplexed by what death really means.
I'm a spiritual man but I'm not religious. I'm not really connected to any major organized religion and I think that's okay. I think I am entering a zone in my life where I'm open to so many different points of view and reading about things -- so it's not so much just this poem, although I do think that no matter what your belief system is, it works.
Howard: Yeah, I agree. I'm two years from 50 and similar to what you said -- I'm spiritual and interestingly I find that as I get older, and especially after the passing of my Dad, something in me softened which allowed me to be more open to other ideas.
I found as I went through dealing with something that difficult that it humbled my way of looking at things a bit. It opens you a little more, which is nice. If that makes any sense.
Howard: Richard, part of what I am trying to do is share stories that will resonate with many who have gone through similar experiences. Hopefully in some small way these stories will help. There will be a lot of people who read this who have gone through the passing of a loved one and because of you this poem will get out there for the first time to many new readers -- as it did to me.
And that is a wonderful thing you have just done. Thank you for doing this.
Richard: My pleasure. Take care.