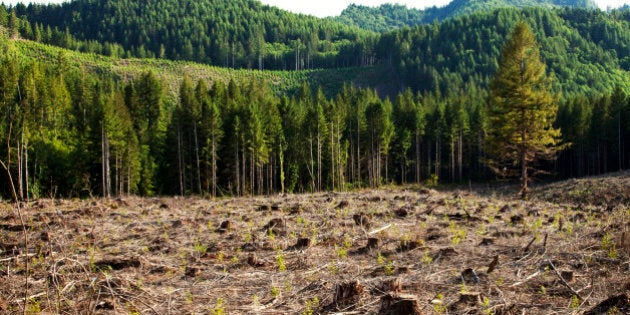 As the eyes of the world move away from the medals table in Rio, for those of us in the sustainability business our focus shifts to Honolulu for the World Conservation Congress. Like the Olympics this is a big deal. Meeting once every four years, it is hosted by an affiliate of the UN, the International Union for Conservation of Nature (IUCN). World leaders, CEOs and NGO bosses will be there, including a well-known American politician who's entering the final phase of his time in office and just happened to be born in Hawaii.
But let's put farewell tours aside for a moment. There are important issues on the agenda with a focus on improving the management of the natural environment for human, social and economic development.
Hawaii will be the first time that we can judge progress on the Paris Agreement that was reached last December at the 2015 United Nations Climate Change Conference (COP 21). The deal reached in the French capital established a global plan of action to mitigate dangerous climate change by limiting global temperature change to well below 2°C. Coming into effect in 2020, all eyes are on what happens next.
Forests are critical to life on this planet. Millions of species call them home and the livelihoods of 1.6 billion people that depend on them.
The IUCN's agenda ranges more broadly than climate change, as important as that is, with over 600 sessions planned from water and species conservation to business and biodiversity. At the heart of many of these discussions will be the need to protect and conserve the world's forests with all that lives and grows in their landscapes. As the custodian of millions of hectares of plantations in its supply chain Asia Pulp & Paper Group (APP), the company whom I support in North America, takes pride in having a voice in that conversation.
Forests are critical to life on this planet. Millions of species call them home and the livelihoods of 1.6 billion people that depend on them. They produce oxygen and store carbon dioxide. They protect against soil erosion. Deforestation is one of the largest sources of greenhouse gas emissions and climate change. The cutting and burning of forests is responsible for the release of approximately 1.5 billion tons of carbon dioxide each year. This is indeed a global issue.
As part of APP's commitment to this issue, and as a recognition of the responsibility that it has to the natural environment and communities that live in them, APP launched its Forest Conservation Policy. It demands an immediate implementation of zero-deforestation across its supply chain.
Subsequently, a permanent halt on natural forest clearance across APP's supply chain was placed. In the subsequent years, the commitment was broadened to include supporting the protection and restoration of one million hectares of forest in Indonesia in partnership with IUCN backed Bonn Challenge process to restore 150 m hectares of natural forests by 2020 and 350m by 2030.
We developed our reforestation initiative with input from all stakeholders with an interest in this process, local and national, international and multi-national. APP's goal as this process gets underway is to match the number of hectares of renewable plantations that we and our suppliers use to harvest with an equal number of hectares of protected forests.
This is a journey which APP has been travelling for over three years. There is a long way to go but progress is clear. The biggest lesson thus far is that a multi-stakeholder approach is vital to success. Our goals will not be achieved unless everyone is involved in the process from government to NGO, big business to stakeholders. It is a philosophy we have adopted as part of our work.
APP's message in Hawaii is clear. Whether talking to small NGOs or even President Obama, if we get the chance, embracing and encouraging collaboration and knowledge-sharing is key. Everyone has a stake in this process and a role in securing the best outcomes.
Follow HuffPost Canada Blogs on Facebook