It was a typical March Break in Florida. Just me and the kids down in Tampa, going from one Blue Jays spring training game to the next, finding time between games to laze about on the beach and take in a few attractions. Then we got an unexpected invitation to the St. Petersburg Indy race: a break from the diamond, and a trip to the track. Who knew how much we'd love seeing our first Indy race, and discovering our own great Canadian racing star, James Hinchcliffe?
At first sight, the track in St Pete's reminded us of Toronto's circuit: both are downtown right next to the waterfront. But in St Pete's case, the waterfront is the Gulf of Mexico, and downtown is the beautiful, historic, palm-fringed and marina-lined harbour of old St Pete. And my memories of the Toronto Indy have little to do with the race and everything to do with trying to bypass it: the track blocks one of the main arteries leading into and out from Toronto, along the lakeshore. I have to admit that along with other non-race fans, it was more of an annoyance than a great day out. But St Pete's changed all that. I was on holiday with my kids, and in a spectacular place for a car race. And to top it all off, a Canadian racer we hadn't known at the time, James Hinchcliffe, ended up winning. The first 50 laps or so (of about 110) were spent getting familiar with the racers. But for the second half, we were riveted, mainly because it became clear to us Indy rookies, that 'Hinch' stood an excellent chance of winning. Even my 12 year-old daughter was entranced, when, at the 90th lap or so, she realized that 'the Canadian dude' looked like he might win.
So, I owe my newborn racing fever to Florida, and it's why I'll be down at the Toronto Indy this weekend to take in more racing.
And it's also why I'll happily head down to Tampa Bay and St Pete's again and again.
Florida's Gulf coast truly has something for everyone: three excellent museums, major league baseball games, endless white sand beaches, historic towns with plenty of character, an excellent aquarium home to a genuine movie star, and every night, a stunning sunset to cap the day off. Why not add car racing to the mix? Though it's summer, when many Canadians aren't necessarily thinking Florida, it's a great time to start planning for next spring and another great day for a motor car race.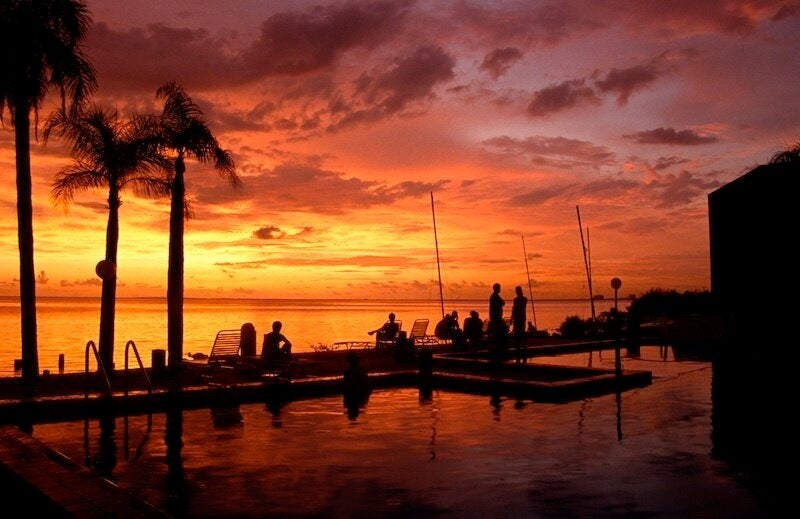 10 Best Reasons to Go to Tampa Bay