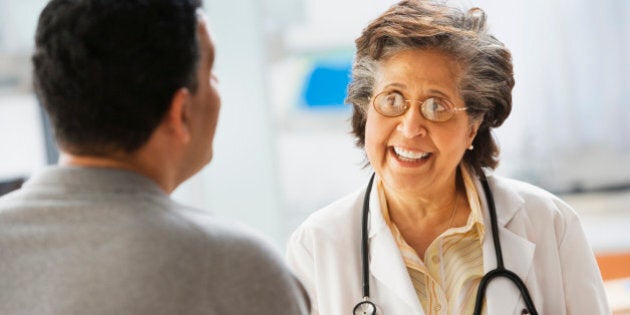 Over the last several years, I, like many of you, have seen a shift in the way health information is received. Information is everywhere, and as a result, the balance of knowledge between health care professionals and the public has changed drastically. Physicians are increasingly competing with other, often more accessible, sources of health information.
In a recent global study (Edelman Trustbarometer 2015), search engines were named the most trusted source for general news and information amongst 72 per cent of the general population and amongst 80 per cent of millennials. Edelman found that 83 per cent of Internet users ages 18 and older trusted general health information sites, while 76 per cent trusted nonprofit sites for info about their health.
A recent survey by Ekos Research for the Canadian Radio Television Commission (CRTC) in 2015 shows that over 90 per cent of Canadians 18 and older "frequently" use Internet services to research medical or health related information -- the third highest activity behind only email and on-line news. This is in sharp contrast to 2010, where only 64 per cent of respondents who said they frequently seek health information on the web.
Times have clearly changed and younger Canadians are going online for their health information. Even when it's a matter of health, finding time for one-on-one doctor time can be challenging and so we turn to the quickest and easiest available resource -- the web. The problem, however, is the questionable quality of online consumer health information.
There is no doubt that while the Internet has the potential to educate and empower today's health consumer, the information available can be incomplete, outdated, or simply inaccurate. While consumers say they pay heed to the quality of the health sites they use, when asked, many of us would be challenged to recall the sites from which we retrieve our information.
Empowering the patient to play a more involved role in his or her health is critical to a well-rounded health-care system and can have a great impact on health promotion. However, an abundance of medical information has the potential to both empower and endanger today's health consumer. On one hand, it can allow a patient to take ownership over his/her health, to become more educated about a particular condition or more involved in a specific treatment regime. On the other hand, it can reinforce misconceptions, propagate falsehoods and promote inaccurate, uninformed health decisions.
Access to information and technology is only going to grow and tomorrow's patient will increasingly rely on online health sources. We must embrace the change and learn to make it work. But we need to do it alongside our physicians and with our eyes wide open.
According to the 2014 National Physician Survey (NPS), there have been significant increases over the last few years in the use of information technology by Canadian physicians. From electronic medical records to health related apps, Canadian physicians are clearly following their patients. In fact, more than one quarter of physicians reported using telehealth/telemedicine technologies in their practice as a means of providing health-care services, education and information at a distance - a practice that clearly challenges our traditional view of the patient/doctor relationship.
Provinces and territories have also made great efforts to improve patient access to health-care resources, by expanding scope of practice for both pharmacists and nurses. In certain provinces and under certain conditions, nurses can now prescribe. Pharmacists can offer medical information and in some provinces can administer vaccines.
To say it's complex is an understatement. As far as I'm concerned, in-person doctors' visits are still the best way to diagnose and treat patients. Online health information is valuable, but as one aspect of our decision making process, not as the sole source of information.
Today's physician is an incredible resource -- a resource that understands the research we view online, remains current on the latest evidence, reads peer review journals and attends health conferences. We should all feel empowered to ask the right questions and rely on the experience and expertise of our physicians. While it is crucial for health-care practitioners to work with their patients on managing their health it is also imperative that patients look to qualified sources to help them make the best decisions for them.
Michael Tremblay is president of Astellas Pharma Canada, Inc. and Chair of the Board of Innovative Medicines Canada (formerly Rx&D), Canada's trade association for research-based pharmaceutical companies.
Follow HuffPost Canada Blogs on Facebook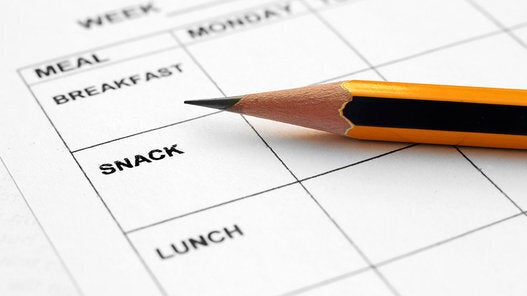 Doctors Answer Your 9 Biggest Health Questions