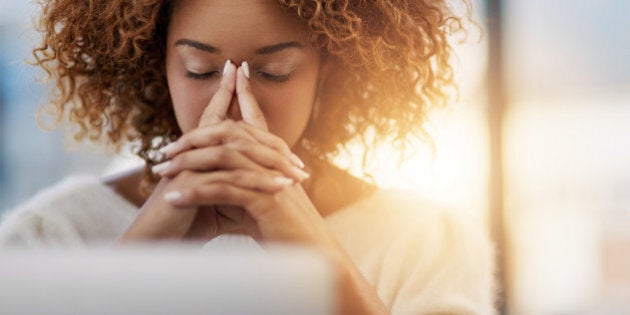 By Joe Farago, Executive Director Healthcare Innovation at Innovative Medicines Canada
It's tough to talk about mental illness in the workplace. People worry about what their colleagues might think or whether they'll lose a promotion or even their jobs.
Mental Health Week, which began this week (May 1-7), provides an opportunity to have a candid discussion about creating healthier workplaces that will reduce the human and financial toll of mental illness and chronic diseases.
The 2016 Sanofi Canada Healthcare Survey found that in any given workplace more than half of the employees (59 per cent) may be living with a chronic disease. This means that in addition to their daily work duties, employees must manage their diabetes, depression, heart disease, arthritis, or some other illness that is persistent and in need of ongoing treatment.
This puts pressure on employers due to lost productivity, absenteeism and another concept known as presenteeism which means that you may be at work physically but your mind is somewhere else.
Fortunately, there has been a growing realization that workplace health can be improved by taking steps to prevent chronic disease and manage it better when it does occur.
The health and wellness of workers is increasingly becoming a strategic goal for modern employers stressing a focus on education and behaviour at every level of the organization. More than 24 million Canadians depend on employer-sponsored private plans to supplement their healthcare.
When looked at in this context, group benefits plans become a valuable investment in the health and wellbeing of employees rather than being looked at simply as a cost.
The Sanofi survey shows that employees consider prescription drug coverage the most important part of their drug plan. But employees should also be aware of their entire health plan and what it can do to promote health and wellness.
For example, some plans offer health benefits which include follow up with qualified healthcare professionals as well as education and other initiatives aimed at the prevention of risk factors, proven to lower the risk of chronic disease.
It's also important to use medication appropriately. The World Health Organization found that about 50 per cent of patients do not take their medications as directed. In Canada, this leads to increased hospital admissions and doctor visits as well as reduced productivity and increased disability.
There are tools available that can help improve medication adherence. For example, some innovative pharmaceutical companies offer patient assistance programs for some of their medications. There are other initiatives offered through health professionals that can educate employees about the value of appropriate use.
While improved adherence to medication might lead to some short term cost increases, over the longer term these will be more than offset by the significant benefits including fewer disability claims, reduced absenteeism and increased productivity.
Innovative Medicines Canada provides some tips to help employees and employers make better decisions about their health plans. Early recognition and appropriate response to chronic disease and mental illness can minimize the impact of illness. Factors include awareness programs, counselling, social support and physical activity which are key elements of an employee health and wellness program.
Options to ensure the sustainability of health plans without jeopardizing treatment access include:
• Reducing the frequency of refills for chronic medications from 30 to 100 days
• Reducing or capping mark-ups and fees
• Exploring modest co-payments of 20 per cent or less
• Taking a holistic view of total plan costs and paying for priority benefits preferentially
The good news is that employers are increasingly recognizing the value of prevention and taking a more comprehensive approach in offering incentives to promote workplace health.
The Sanofi Healthcare Survey found that there was a willingness among both plan members and plan sponsors to learn more and do things differently. For example, it found that 32 per cent of plan sponsors have implemented programs specifically to support the psychological health of employees; another 23 per cent plan to do so.
As we mark Mental Health Week and #GETLOUD, let's be mindful of the role we can all play at home, at school and at work to help the one in five Canadians who will experience a mental health problem or illness this year.

Joe Farago is Executive Director Healthcare Innovation at Innovative Medicines Canada. He is leading the pharmaceutical sector's efforts in taking a more proactive approach to addressing today's issues to ensure tomorrow's workforces in Canada have strong private market coverage best suited to meeting their needs.
Follow HuffPost Canada Blogs on Facebook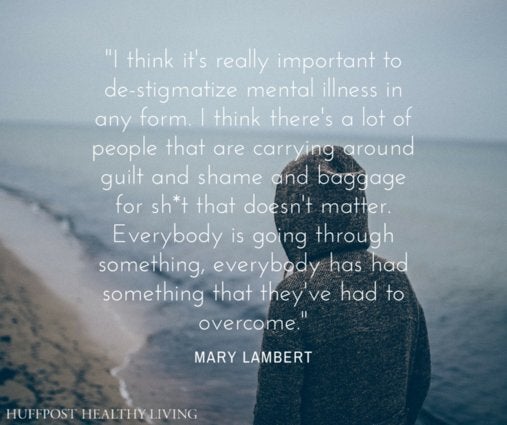 10 Quotes That Perfectly Sum Up The Stigma Surrounding Mental Illness