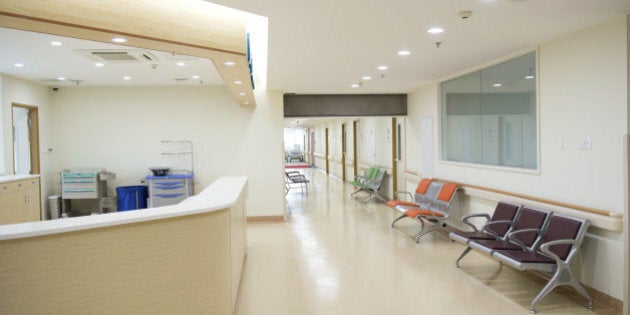 Listening to Kate White tell her story, it doesn't take long to realize why Canada needs a rare disease strategy.
Kate is an energetic 24-year-old Ottawa woman who describes herself as an "all too rare, rare disease success story." She and her older sister Meghan have been diagnosed with type 1 Gaucher disease -- a debilitating and painful illness which causes a damaging buildup of fatty substances in vital organs.
Kate describes how she and her sister were active when they were younger, but eventually had to deal with a loss of energy. Their organs became painfully and visibly enlarged within their small bodies. The slightest of contact would cause fist-sized bruises, and they often needed a cane to walk. They were initially diagnosed with leukemia. The true nature of their illness was not known until Meghan underwent a painful bone marrow aspiration.
Their mom Christine worked tirelessly to get them the best care possible, helping to form the National Gaucher Foundation of Canada. Their next major hurdle would be to get access to the medicine that would transform their lives, under the provincial drug plan.
Kate wants Canada to adopt a rare disease strategy "to bring a positive outcome like mine to the more than three million Canadians who battle rare diseases." She and her mother were among a group of advocates for the Canadian Organization for Rare Disorders (CORD) as they unveiled Canada's first Rare Disease Strategy on Parliament Hill, in May 2015.
Nothing rare about rare disorders
She adds that the strategy will help Canada catch up with about 35 other developed countries that have adopted or are in the process of finalizing national plans.
CORD's Strategy, which was developed after consultation with patients, health professionals and governments across the country, sets out a five-point action plan to:
• Improve early detection and prevention;
• Get the right care to patients as early as possible;
• Enhance community support;
• Provide sustainable access to promising therapies; and
• Promote innovative research.
Adopting the strategy will give hope to many Canadian families who are struggling with the patchwork support systems throughout the country. Dr. Alex MacKenzie, who with Dr. Kym Boycott leads the internationally renowned "Care4Rare" project at the Children's Hospital of Eastern Ontario (CHEO), says that Canada is already playing a prominent role in rare disease research. He points out that Canadians have identified more than 100 novel rare disease-causing genes in the past four years alone which is matched by no other country. This can lead to more precise and timely diagnoses and, in many cases, the initiation of effective therapies while reducing incidence of inappropriate even potentially harmful treatments.
The benefits of access to the right treatment at the right time are clear for Kate White, who is now free to enjoy life working at a job she loves in Ottawa's hospitality industry.