shutterstock
By Muluba Habanyama
I am not naïve in that I have to work three times just as hard to get half of what others have. These are truths. While I am proud of who I am (I wouldn't trade being black or female for anything), I struggle navigating through this world which tells me while we have in fact come a long way, we have much more to do.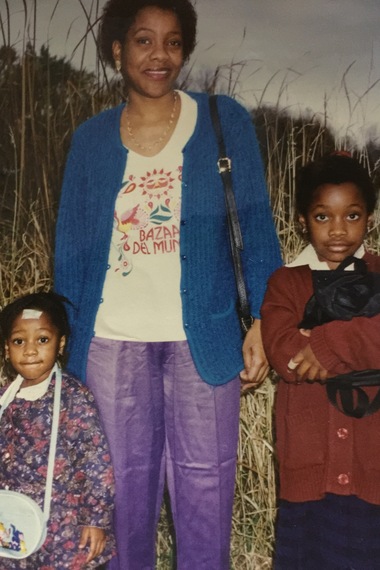 I grew up in a household with two of the strongest women. My mother and my older sister B'onje. I watched them go through gender discrimination and fight it full forced. My mother died in 2012 from HIV-related lymphoma cancer. She had been abused by both her husbands severely, stigmatized in communities she trusted, taken advantage of and more. She left this world hoping for better circumstances for her two daughters.
To my surprise, HIV remains the leading cause of death among women of reproductive age (15-49). Young women between the ages of 15-24 are especially at risk and are twice as likely to be infected as young men. I think this is because we women still have a lot standing in our way. We have pressures that we need to fulfill. Add HIV to the mix and it only makes it harder.
Why is it that in a world where HIV is treatable and preventable young women are still getting infected and not being tested?
I have been HIV positive all my life. I have an undetectable viral load, yet struggle daily with my status and overall life. Stigma, discrimination, criminalization, access to education, health care services, and resources cloud my mind constantly. I find this with many women I've spoken with. The rights of women to have an education, to choose their life partner, reproductive rights, to drive, to serve in a political office, and to live a life free of violence remain crucial and vital.
Why is it that in a world where HIV is treatable and preventable young women are still getting infected and not being tested? In my opinion it is because women are still made and treated to be secondary in this world. There is a pressure put upon us to be perfectly satisfied even with the greatest tragedies. We are silenced, shamed if we speak up and sometimes in some places, even killed if we speak up.
I grew up believing I would never be truly happy or unashamed of who I was and with my status. It wasn't until I completely lost myself physically and emotionally that I realized I want to live and be a part of the change. I found my voice, and it said: I am black. I am female. I am HIV positive. No you cannot touch my hair. Any other questions?
There isn't a week that goes by that people don't have questions. I welcome that and see first hand that there is a strong need to ask these questions, to find answers, to work together.
As a community it is our job to not only have these honest conversations but take action to achieve gender equality and end the HIV epidemic. The theme set by UN Women for this International Women's Day, "Planet 50-50 by 2030: Step It Up for Gender Equality", can only be achieved if we all do this together. Achieving the goal of ending HIV by 2030 will not happen unless gender equality is achieved. There are a lot of challenges facing us but there are many ways that each of us can help society in achieving that 50-50 by 2030 goal. Any questions?
This post is dedicated to B'onje Habanyama-Alleyne. One of the strongest women I know.
Check out Muluba's previous blog for ICAD's 2015 World AIDS Day Series: A Year After I Disclosed I Have H.I.V.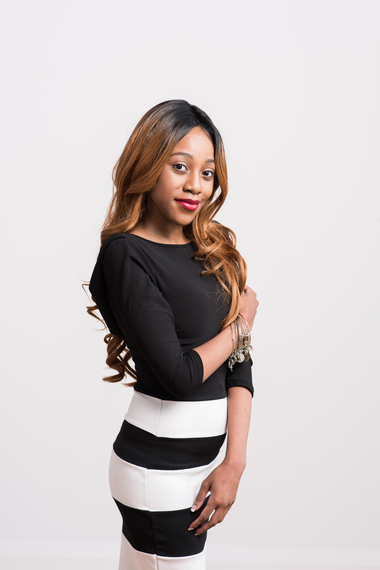 Muluba Habanyama is 22-year-old journalism student from Ontario, Canada and has been living with HIV since birth. In the last year since disclosing her status, Muluba has become a vibrant activist with a goal to decrease stigma and increase prevention. Muluba educates, engages, and empowers individuals across Canada and beyond through her many HIV awareness initiatives.

This blog is part of an International Women's Day series produced by the Interagency Coalition on AIDS and Development (ICAD) in recognition of International Women's Day 2016 (March 8). The series runs during the week of March 7, 2016 and will feature a selection of blogs written by our member and partner organizations who will share their broad range. Each provides their perspective and their insight on what must be done to achieve UN Women's campaign of "Planet 50-50 by 2030: Step It Up for Gender Equality" as we embark on the race to meet our 2030 Goals for Sustainable Development.
Disclaimer: The views and opinions expressed in this blog series are those of the authors and do not necessarily reflect those of ICAD.
ALSO ON HUFFPOST:
International Women's Day Reads