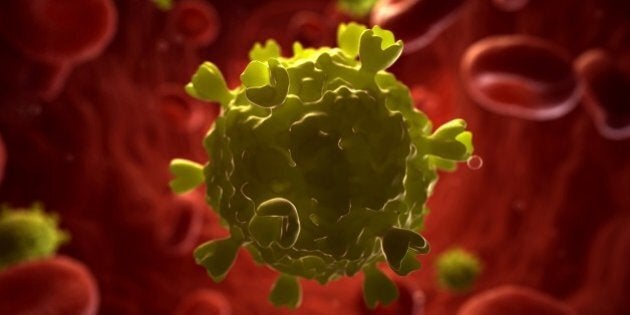 By Laurie Edmiston, Executive Director, CATIE
It's a question I often hear on World AIDS Day (December 1), when much of our attention turns to the global HIV epidemic. Many of us think of HIV/AIDS as an issue affecting other countries. But an HIV epidemic in Canada?
An estimated 75,500 Canadians are living with HIV, with seven new infections occurring every day. While these numbers are concerning, Canada's overall rate of new infections is still lower than the global average. What these numbers don't show, however, is that HIV has reached epidemic levels in key populations across the country.
At this year's International AIDS Society conference in Vancouver, we heard success stories from around the world as countries scale up their efforts to meet ambitious new testing and treatment targets set by UNAIDS, the United Nations agency responsible for coordinating the global HIV response. Modelling studies show that achieving these new targets will result in the end of the epidemic spread of HIV by 2030, one of the objectives of the Sustainable Development Goals adopted this year by the United Nations. With new targets at the global level and new federal leadership in Canada, now is the time to renew our own HIV response and catch up with the rest of the world.
In Canada, an estimated 21 per cent of HIV-positive Canadians are unaware they have HIV.
In the United States, a strong focus on HIV testing -- including a National HIV Testing Day -- has helped diagnose an estimated 86 per cent of people living with HIV. By expanding access to new testing technologies we can help diagnose more people living with HIV, giving them an opportunity to start treatment and take care of their health.
With no national pharmacare plan, access to treatment is inconsistent for Canadians living with HIV. In fact, HIV treatment access is estimated to be greater in Botswana, where a national program provides free treatment to two-thirds of people with HIV in the country, improving health and reducing deaths. And partly due to the fact that treatment also greatly reduces the chance of transmitting HIV to another person, new infections in Botswana fell 70 per cent over the 10 years following the introduction of their program.
Both the Federal Initiative to Address HIV/AIDS in Canada and the civil society-inspired strategy Leading Together were written over 10 years ago and don't include actions related to any of the new scientific developments that should be guiding our coordinated, national response. These new developments include the fact that people who start treatment soon after infection stand a good chance of living a near-normal lifespan and of not being infectious to others. Great news -- but you need to get tested to know if you need HIV treatment.
From preventing transmission, to testing and treating HIV, Canada has a lot to learn from countries around the world; including some low and middle-income countries. This World AIDS Day is a perfect opportunity for us to think globally and act locally. Let's do our part to reach the Sustainable Development Goals and end the epidemic spread of HIV at home. Let's create our own ambitious strategy to address HIV in Canada.
Laurie Edmiston is executive director of CATIE, Canada's source for HIV and hepatitis C information.

This blog is part of a World AIDS Day series produced by the Interagency Coalition on AIDS and Development (ICAD) in recognition of World AIDS Day (Dec 1). The series runs from Dec. 1-7, 2015 and will feature a selection of blogs written by our member and partner organizations. Each day we will hear from a broad range of experiences in blogs written by ICAD members. Each provides their perspective and their insight on what must be done to achieve the UNAIDS campaign of "Getting to Zero" as we embark on the race to meet our 2030 Goals for Sustainable Development.
Disclaimer: The views and opinions expressed in this blog series are those of the authors and do not necessarily reflect those of ICAD.