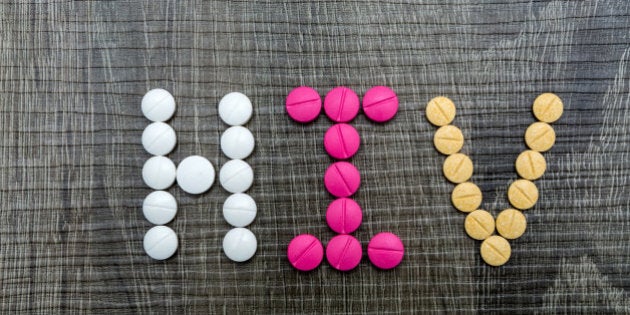 A young mother juggles her newborn on her lap while she recounts that devastating day.
Thato* went for her first check-up at five-months pregnant, she was excited, but nervous to become a mother at 24-years-old. Her beauty and brains had gotten her this far, as a double-orphan from a poor village in rural Lesotho, she graduated high school and was enrolled in college. She was confident her survival skills would help her excel as a mother as well.
Five months ago, Thato had traveled all day to visit her family from college in the capital city to her rural homestead on arduous and unreliable public transport. Her taxi arrived too late for her to catch a ride to her village, so her boyfriend, invited her to spend the night.
A few weeks later, Thato was late and started feeling nauseated in the mornings.
She attended that first antenatal appointment, alone. She was healthy, but was asked to test for HIV. In Lesotho, pregnant women must test for HIV during pre-natal visits at government-run clinics in attempt to prevent HIV transmission to unborn children.
Thato knew the risks of unprotected sex in Lesotho, a small mountainous kingdom landlocked by South Africa, a country baring the title of the world's second highest prevalence of HIV. She always used condoms, until that night.
She watched as the nurse pricked her finger and the blood spilled onto the HIV test strip. She waited the painful 10 minutes it takes for the the strip to reveal one red line for HIV-negative and two for HIV-positive.
When she finished telling her story, the reality of her status hit her and she could no longer speak.
Her words, "I am positive," seemed to hang in the space and time; it was the pain of the past, fear of the future and denial of the present all wrapped in the memory of that day.
Young women 15-24 years old in sub-Saharan Africa are twice as likely as young men to be living with HIV. With over 200,000 women in this age cohort, this is the same age group who are most likely to become pregnant and potentially transmit HIV to their babies, and it is unfathomable to contemplate the 'end of the AIDS epidemic' in 2030, until adolescent girls are safe from gender-based violence and have access to the information and knowledge needed to protect themselves and their children. Many of the girls currently in this age demographic will still be becoming mothers when the target is meant to be reached and without radical action to address girls' vulnerability to the virus, we will have another cohort of girls who are still twice as likely to be HIV positive.
Thato kept her status to herself, but asked her boyfriend to test for the sake of the baby. He refused until after their baby was born. "Ever since he tested, he hasn't been around," she said.
Thato's life has been one of constant trauma, orphaned as a young teenager; she was left to help her sister to raise their disabled brother. Her family struggled to survive in their impoverished, rural village, while Thato's older sister become pregnant and couldn't afford to finish school.
Thato is a bright young woman; she received a sponsorship to attend high school and is attending college, also on a sponsorship. She is educated about the risks of HIV and knows how to protect herself. She was always careful and never gambled with her life - except with him.
She couldn't find the words to say she was coerced into having unprotected sex. In Basotho culture, it is commonly believed that men have a right to sex and women often do not know how to protect themselves from sexual violence.
Thato's bundle of joy tested negative, but will be tested again at six-months-old because the virus doesn't necessarily exhibit at birth.
Thato rose above the night when she sought comfort from the darkness, when she stopped to rest and was violated instead. She wants to be brave. She wants to show other young women that this is not the end. She wants to prove that there is hope. She wants to raise awareness of the plight of women in Lesotho.
In Lesotho, her story is not shocking; it's the norm. The shock came from her willingness to share it, her ability to say "I am positive" in a culture where no one speaks of AIDS. With an infection rate of almost 23%, nearly a quarter of the population is infected, and everyone is affected.
Fear and confusion surrounding HIV/AIDS, coupled with gender inequity in relationships, has resulted in increased infection rates and teenage pregnancy among orphans and vulnerable children (OVC). The devastation of the social structure in Lesotho from the AIDS epidemic has left a huge cohort of children increasingly vulnerable and alone, especially in rural Lesotho. They lack essential psychosocial support and life skills training required to develop into responsible adults.
Founded in 2004, Help Lesotho works solely in the AIDS-ravaged country of Lesotho. Help Lesotho's programs foster hope and motivation in those who are most in need: vulnerable children, girls, youth and grandmothers. Through education, Help Lesotho equips beneficiaries with the knowledge they need to stay HIV-negative or live a healthy HIV-positive life.
Help Lesotho challenges beneficiaries to understand the consequences of stigma and discrimination in their communities. By breaking down stereotypes, challenging unhealthy behaviours and dispelling myths which contribute to the spread of this disease, Help Lesotho's programs are a long-term strategy in the fight against HIV/AIDS.
Ending the AIDS epidemic by 2030 is the hope, the goal and it is possible, but will be a tremendous hurdle for a country so heavily burdened by the disease, like Lesotho. The SDGs are forging the way and connecting the world to come together, spread awareness and continue the important work of government and nongovernmental organization to work together to end the epidemic.
*Names changed to protect the identity of the mother and her child.
Stephanie Vizi is a graduate of Carleton University, with a BA in Journalism and Honours in African studies. She volunteered as a Help Lesotho intern, spending a year working on the ground for the organization in Lesotho, Africa and now works as the organization's Project Communications and Reporting Consultant. She is currently pursing her MFA at Ryerson University in Documentary Media.

This blog is part of a World AIDS Day series produced by the Interagency Coalition on AIDS and Development (ICAD) in recognition of World AIDS Day (Dec 1). The series runs from Dec. 1-7, 2015 and will feature a selection of blogs written by our member and partner organizations. Each day we will hear from a broad range of experiences in blogs written by ICAD members. Each provides their perspective and their insight on what must be done to achieve the UNAIDS campaign of "Getting to Zero" as we embark on the race to meet our 2030 Goals for Sustainable Development.
Disclaimer: The views and opinions expressed in this blog series are those of the authors and do not necessarily reflect those of ICAD.