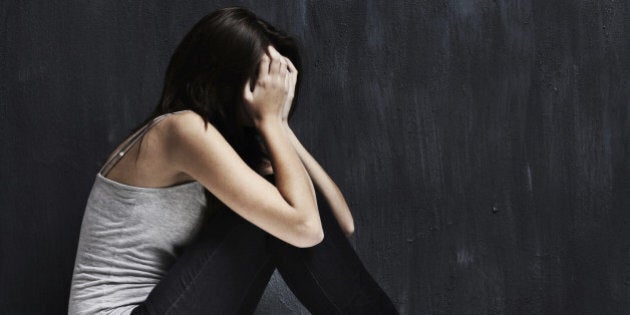 When it comes to sex, we don't usually have to worry about getting the necessary paperwork in order.
But for some people in Canada, this has become one of several undue considerations involved in a sexual encounter.
Since 2012, people living with HIV have lived under a criminal law that seems designed to extinguish any forays into sexual intimacy. The Supreme Court hardened already existing HIV disclosure laws by requiring people living with HIV to use a condom and have a low viral load during sex. If they don't meet these two conditions, they are supposed to tell their partners beforehand that they have HIV.
This might at first sound reasonable, but in fact requiring two forms of proven HIV prevention is a move backward. It flies in the face of the science on HIV transmission as well as HIV prevention. Condoms and antiretroviral treatment (which lowers the level of the virus in an individual) are each effective at preventing the sexual transmission of HIV.
The burden that the law places on people living with HIV is significant. People can be prosecuted even if they used a condom, had a low viral load, had no intention to harm, and did not transmit HIV. At Positive Women's Network, the longest-running women-focused HIV organization in Canada, we see how this complicated and non-intuitive law infuses women's sexual and romantic relationships with fear.
Some women have toiled to create email trails showing that they disclosed to their partners. Some women have chosen to tell their partners about their HIV+ status--a delicate and private matter--with one or more witnesses present. And some women have asked partners to sign and date a document acknowledging that their HIV+ status has been divulged.
That's a lot of stressful bureaucratic work to have a sex life. And those are just the women who think they can pursue proof of disclosure without risking physical or emotional violence.
For some women, HIV stigma already impacts how they relate to sex and intimacy. Nondisclosure law can put a further freeze on their sexuality, leading them to abandon the intimacy that many of us consider essential to life.
For too many other women, trying to gather proof of disclosure may come with consequences they can't risk. Gender-based violence is a scourge across all strata of society, and so too is HIV stigma. Women living with HIV experience even greater rates of intimate partner violence than do women without the virus.
A partner may beat a woman as punishment for having HIV, or he may use HIV as an excuse to denigrate, control, or rape a woman by insisting that no one else will ever want her. Often HIV is deployed as a threat, made credible by the persistence and severity of stigma. If you leave, I will tell your family that you have HIV. If you try to get a divorce, I'll talk to children and family services about your HIV and make sure you don't get custody of the kids. If you go to the police saying you've been raped, I'll just say it's not true, that you wanted it--and I'll say that you didn't tell me you had HIV.
Now, women living with HIV must contend not only with the possibility of rejection, shame, or violence if they disclose, but also with the fear of criminalization. The law provides abusers with another tool for blackmail and further violence, even in cases where a woman disclosed. All the partner has to do is claim she didn't.
It's important to generate strategies, such as electronic or paper documentation of disclosure, to protect women living with HIV from harassment, blackmail, abuse, criminal charges, and prosecution, all of which are fueled by the law. They need ways to look out for themselves physically, emotionally, and legally.
But this is part of the immense burden forced on them.
The Supreme Court has created a class of people who must take steps to protect themselves from the criminal law. In cases where someone is accused of not disclosing their HIV+ status before sex, the charge is aggravated sexual assault, one of the gravest offences in our criminal system. Sexual assault law is supposed to protect women, or at least provide some level of justice for survivors. HIV non-disclosure law turns this upside down.
For women, non-disclosure results from fear and a lack of power. But rape and sexual assault are acts of power. They are not equivalent.
As part of its sustainable development goal of good health and well-being, the United Nations is aiming to end the AIDS epidemic by 2030. But this dream will be made possible only when social justice imperatives are woven throughout our systems. The sustainable development goals of gender equality, just and inclusive societies, and inequality reduction point to the need to tackle gender-based violence in all forms, promote equity, and eradicate discriminatory laws, including Canada's over-reaching and excessively invoked HIV non-disclosure law.
In a report on legal and human rights issues for people living with HIV, the Global Commission on HIV and the Law noted that "law has the power to bridge the gap between vulnerability and resilience to HIV." In Canada, HIV non-disclosure law has been used to erect a wall. It's time to rip it down and find a way to the other side.
Erin Seatter is resource coordinator at Positive Women's Network, the longest-running women-specific HIV organization in Canada. PWN has seen how the threat of criminalization through HIV non-disclosure law has invaded and impacted women's lives.

This blog is part of a World AIDS Day series produced by the Interagency Coalition on AIDS and Development (ICAD) in recognition of World AIDS Day (Dec 1). The series runs from Dec. 1-7, 2015 and will feature a selection of blogs written by our member and partner organizations. Each day we will hear from a broad range of experiences in blogs written by ICAD members. Each provides their perspective and their insight on what must be done to achieve the UNAIDS campaign of "Getting to Zero" as we embark on the race to meet our 2030 Goals for Sustainable Development.
Disclaimer: The views and opinions expressed in this blog series are those of the authors and do not necessarily reflect those of ICAD.