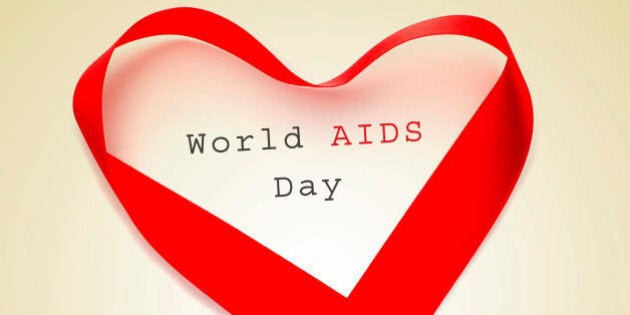 We are up against one of the greatest challenges (and opportunities) facing the global HIV response since the early days of the epidemic. Tremendous progress has been made in controlling HIV, and indeed, in many countries of the world we are seeing a downward trajectory in levels of new infections. However, as we enter into a new and dynamic global era of sustainable development, it is critical that we recall the lessons learned from other global public health threats (for example, the recent resurgence of polio and Ebola) that gains won can easily become gains lost should we lose our focus.
Sounds great! However, as we peel back a few layers, we see a very busy, a very complicated, and a very large agenda of 17 goals and 169 targets calling to question modalities for implementation, coordination, and investment. How are countries going to unpack this new framework to ensure alignment with existing strategies and plans at the local and national level? How will they prioritize across this large and ambitious agenda, and how will finite budgets and resources be allocated? All remains to be seen.
And where, you may ask, is HIV in all of this?
The target to end AIDS as a global public health threat no longer hosts its own development goal, as it did under the MDGs (MDG6). Now, HIV is one of many targets found under the Health Goal (Goal 3): Ensure healthy lives and promote well-being for all at all ages, and is couched in target 3.3: By 2030, end the epidemics of AIDS, tuberculosis and malaria and neglected tropical diseases and combat hepatitis, water-borne diseases and other communicable diseases". Now that's a mouthful.
This past October, the Joint United Nations Programme Coordinating Board, the governance structure for UNAIDS, endorsed the renewed UNAIDS strategy, On the Fast-Track to End AIDS (2016-2021). This strategy, one of the first in the UN system to be released following the launch of the Global Goals in September, charts an ambitious and accelerated pathway to ending AIDS as a global health threat within the next 15 years. The strategy aligns itself firmly within the SDGs and illustrates multiple opportunities and intersections with HIV and other development challenges including, extreme poverty, food security, quality education, climate action, and peaceful and inclusive societies.
Despite this forward movement, it is with grave concern that we are witnessing a funding backlash and shifting priorities from many donors during this pivotal moment in the history of HIV. Disheartening, these developments directly undermine national commitments to our collective global targets.
HIV is a highly stigmatized condition which affects often marginalized and disenfranchised groups such as gay men and other men who have sex with men, people who use drugs, sex workers, transgender people, Indigenous Peoples, people in prisons, and African, Black and Caribbean communities. As noted by Peter Piot, Director of the London School of Hygiene and Tropical Medicine and Co-Chair of the UNAIDS Lancet Commission, "a significant increase in and better use of resources, and a greater emphasis on HIV prevention will be needed to further reduce HIV infection to low endemic levels."
The fact that there are still approximately 2 million people around the world who receive an HIV-positive diagnosis each year (and 19 million of the 35 million people living with HIV globally that do not know they have the virus) only accentuates how important it is to scale-up proven combination prevention approaches. Equally important is the scale-up of investments to find a safe, effective and affordable vaccine and multi-purpose prevention technologies.
The 2015 UNAIDS World AIDS Day message calls for a front-loading of investments during this fragile five-year window to 2020 in order to reduce new HIV infections by 89% and AIDS-related deaths by 81% by 2030. No doubt about it, fast track funding is required to meet our Fast Track targets and to ensure that no one is left behind.
Our challenge today is multi-fold: that there is an end to the flat-lined funding that we have witnessed over recent years; that political leadership at the country level charts an ambitious course -- one that is evidence-informed and grounded in human rights; that civil society and communities affected by HIV be well-resourced and regarded as a global public good, as agents of change, and as integral partners to any public health response, and; to ensure that amidst shifting priorities the HIV response is not sidelined to the margins of the 2030 agenda.
In celebration of World AIDS Day 2015, ICAD is pleased to partner with the Huffington Post in our fourth annual blog series running from December 1-5, 2015. Each day we will hear from a broad range of experiences in blogs written by ICAD members. Each provides their perspective and their insight on what must be done to achieve the UNAIDS campaign of "Getting to Zero" as we embark on the race to meet our 2030 Goals for Sustainable Development. Over the course of this week, you will hear from ICAD members on issues of:
Gender equity in HIV under the 2030 Sustainable Development Goals
Disclosure, stigma and discrimination
The dual epidemic of TB/HIV co-infection
Reflecting on where Canada is in its HIV response
Today is Dec. 1. Today is World AIDS Day. Please join the conversation this week and over the months and years to come. Only together will we be able to accelerate our collective gains and realize the ambitious 2030 Global Goals. Only together will we truly end the HIV epidemic as a global public health threat once and for all.