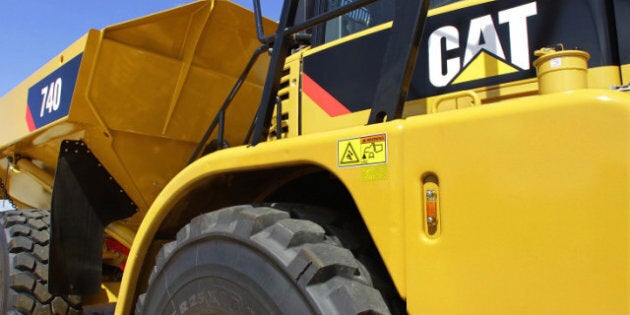 Today, U.S. company Caterpillar Inc. announced the permanent closure of its holding, Electro-Motive Diesel (EMD) located in London, Ontario. The company will be moving operations to a manufacturing plant in Muncie, Indiana in the wake of that state's government passing corporation-friendly "right-to-work" legislation. This is legislation which completely undermines the workers' ability to bargain collectively.
EMD has been part of the London economy since 1949. The company locked out workers in December when employees refused to agree to a 50 per cent pay cut, a loss of benefits and a reduction in pension benefits. This action by the company coincided with the announcement of record profits, including over $5 million in taxpayers' dollars in corporate tax cuts granted by Stephen Harper's Conservative government.
The announcement of the lockout so close to the holiday season and now the shutdown of the plant is demoralizing for the workers, their families, and the entire community. The EMD closing will result in 450 jobs lost and an immeasurable ripple effect to the local economy.
When Harper took office in the winter of 2006, there were 2,127,200 manufacturing jobs in Canada. Today there are 1,743,700 -- a total loss of nearly 400,000 manufacturing jobs under his watch, according to a Statistics Canada Labour Force Survey. Over 40,000 manufacturing jobs have been lost in the last 12 months alone.
The federal government has failed to protect Canada's manufacturing sector. Tax breaks have not saved a single job in London. We need to protect Canadian jobs and we need a government that will stand up for all Canadians.