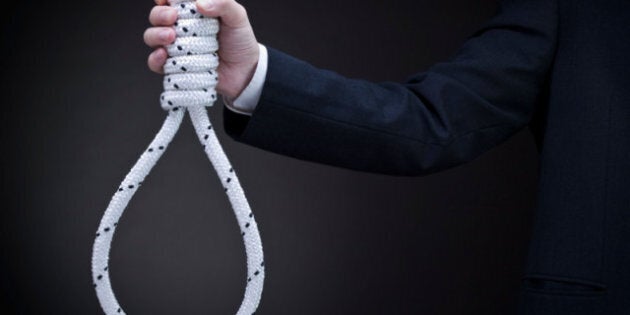 Senator Pierre-Hugues Boisvenu sparked a firestorm last week with his incendiary comments on the death penalty, in which he stated murderers in jail should be given suicide tools. While he may have been speaking against the backdrop of his own personal tragic experience -- and he has since apologized -- his comments reflect an otherwise disturbing trend among Conservatives regarding their approach to capital punishment, one in which their words do not match their actions. Simply put, since the Conservatives came to power in 2006, Canada has not been as steadfast in its traditional abolitionist point of view, either at home or abroad.
At first, in 2007, the Minister of Foreign Affairs did reaffirm Canada's traditional policy, stating that "there is no death penalty in Canada, and the government does not support the death penalty." The Minister added that "Canada's policy is to seek clemency, for humanitarian reasons, for Canadians sentenced to death in foreign countries," reflecting Canada's long-standing commitment to intentional abolition of all forms of capital punishment.
However, in 2008, the Conservative Government departed from its long-standing principle and policy, saying it would no longer seek clemency in the case of Canadian Ronald Allen Smith, the only Canadian on death row in the United States. This position represented not only a major shift in Canadian policy -- one that has yet to be fully explained -- but which was also a clear departure from the law.
For example, in the Burns and Rafay case, the Supreme Court of Canada held that capital punishment was a violation of section 12 of the Canadian Charter of Rights and Freedoms which protects against "cruel and unusual punishment." Accordingly, the court ruled that Canada could not extradite Canadian citizens to the United States unless it received an assurance from the requesting state that it would not impose the death penalty.
In light of the Government's decision not to seek clemency for Smith, I introduced a simple motion in the House of Commons: "That, in the opinion of the House, the government should stand consistently against the death penalty as a matter of principle, both in Canada and around the world." When the debate began, Public Safety Minister Stockwell Day characterized the motion as an attempt by the Liberals "to draw debate where there is no debate," adding, "[this] is why we are opposing the motion."
Curiously, less than 20 minutes later, the Parliamentary Secretary to the Minister of Foreign Affairs reversed the Government's stance saying, "Yes, we are going to support the motion," which most of the Conservative caucus eventually did (17 Tories opposed). Indeed, if their stance were clearer there would not have been any need for the motion in the first place, nor would they have had to change their minds over the course of the debate, nor would there have been any division.
Yet even with the passage of the motion, the Government continued its refusal to seek clemency for Smith, citing its "new"-- though unfounded -- policy. When Smith sued, the Federal Court ruled in his favour in 2009, and ordered that his clemency be sought. But the judge went a step further and scolded the Government for its failure to have a clear policy on the matter stating:
... [o]n the evidence before me, it is quite obvious there was no such policy. Various government representatives had advanced views on what a new policy ought to be but there is no evidence of a consensus or of a policy decision being taken by anyone. I also have no idea who made the de facto decision to withdraw government support for Mr. Smith or which of the contradictory statements of policy were applied to his case.
Certainly, if the Government were so opposed to the death penalty, it would not have required a court order to seek clemency in Smith's case, nor would it continue to remain unclear -- at best -- what its policy on clemency actually entails. Indeed, earlier this month Smith filed his final appeal -- a request for clemency from the Governor of Montana.
While Stephen Harper stated in 2004 that both the death penalty and the issue of abortion are not issues "for the first Conservative government," one must wonder -- particularly in light of Sen. Boisvenu's comments and even more importantly, its actions in the Smith case -- if there is a desire to see a policy shift in this area, and if so, whose lives will be put in the balance. But, for a start, it can clarify its stance on clemency, and state unequivocally that Canada does not support the death penalty, regardless of who imposes it.