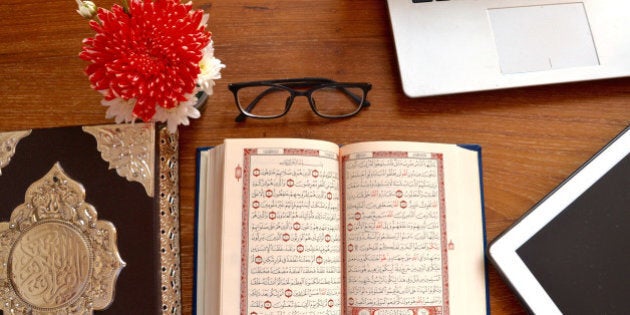 The holy month of Ramadan is upon us. This is a time when Muslims all around the world abstain from all food, drink and sexual pleasure during daylight hours. To Muslims, Ramadan is much more than just not eating and drinking; it is a time to purify the soul, refocus attention on God, and practice self-discipline and sacrifice.
It is also a time when Muslims remember those less fortunate around the world by giving a portion of their wealth to charitable causes. Every Ramadan, here at Islamic Relief Canada, we pick a global issue that we campaign and fundraise on; and this month we're calling for more action towards ending the global refugee crisis. It's a topic that's on the top of the agenda at the World Humanitarian Summit and one that the Canadian government has recognized and acted upon with the welcoming of Syrian refugees.
From Syria, Iraq, Afghanistan to Yemen and Somalia -- war, conflict and persecution have forced over 60 million people worldwide to flee their homes. As one of the world's leading Muslim NGOs, each year we're finding a greater need for us to respond to the refugee crises. The effects of global climate change and wars in the middle east are destroying lives and forcing people from their homes.
As an aid worker, I've travelled to many countries during time of war and conflict and I've witnessed the compassion that local communities have shown refugees in places like Pakistan, Jordan and Lebanon. We've also seen action from world leaders and millions of people around the world.
Sadly as the number mounts and scale of the crisis increases for the first time, we are seeing global antipathy toward refugees. While countries such as Turkey, Jordan, Germany and Canada have opened their doors, others countries are turning to far right politicians hoping to stem the flow of people seeking refugee and settle as their neighbours. For many of us around the world, we've been desensitised to images of refugees walking hundreds of miles, drowning in the Mediterranean Sea and living in refugee camps for their entire life.
We are too caught up in high level political discourse on ways to end conflicts and wars, that we've forgotten the impact seeking refugee has on the ordinary people who seen their lives decimated.
For Muslims around the world, Islam specifically outlines specific rules and responsibilities with regards to refugees. This is shown through the example of the Prophet Muhammad when he urged his followers to flee persecution and to seek refuge in the Christian community of Abyssinia. There's a powerful quote in the prophetic traditions which says:
"You cannot be a real believer unless you love for your brother what you love for yourself."
This is an issue that all of us here at Islamic Relief Canada feel passionate about. This Ramadan we've partnered up with leading Canadian NGOs, under the umbrella body of the Humanitarian Coalition to commemorate World Refugee Day. We want to remind the world that we have a responsibility to respond to this refugee crisis.
As a British-Yemeni living in Canada, I've been amazed at the generosity of Canadians from all races, religions and backgrounds who have come together to welcome Syrian refugees.
The world can learn from Canada's example. No one wants to be a refugee. This is a crisis that isn't going away anytime soon and we must act now for a solution.