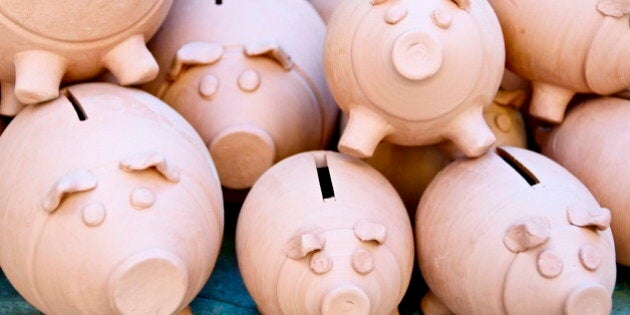 The next time you feel overwhelmed at the office, try Googling the name Steinthór Pálsson for a bit of perspective therapy. Few business leaders will ever confront the challenges Pálsson faced as the new CEO of Landsbankinn in mid-2010, when he left a senior position with pharmaceutical company Actavis and signed on to build a bank worthy of respect out of the ashes of Iceland's oldest full-service financial institution.
In 2008, the words "God Bless Iceland" appeared on blackened TV screens across Pálsson's homeland as the government seized control of a greed-dominated banking sector that collapsed overnight. At the time, excessive leverage and aggressive international expansion, combined with inadequate risk management, not to mention criminal behaviour in some cases, had brought the country to the brink of bankruptcy. Angry citizens took to the streets to protest massive personal and corporate losses. Creditors, shareholders, politicians, regulators and consumers all demanded change, especially at Landsbankinn, the largest of an untrustworthy bunch.
"When I arrived," Pálsson said, "the bank had no clear strategy or vision on where to go. All trust of financial institutions was lost, but immediate solutions were being demanded at the same time. There was a long list of management procedures and processes that clearly needed to be dramatically improved along with the balance sheet and company culture. The quality of assets was terrible. The bank did not meet regulatory requirements regarding equity. It faced having to collect and take away assets from customers that were not servicing their loans because pretty much every business and consumer in Iceland had serious financial problems due to the bank failures and economic crisis."
Meanwhile, inside the bank, morale was at an all-time low. "Employees were broken," Pálsson said. "Many were so ashamed of working at the bank that they stopped socializing with friends and family. On occasion, employees were attacked on the way to work."
It was a challenging time for every business leader in Iceland, but especially for bankers, who Pálsson says were unifying the nation by being universally hated. "So much money had been lost," he noted, adding: "The market had crashed. Unemployment jumped. Businesses struggled and failed. Many of those who kept jobs saw their wages cut. Home prices declined while mortgages and interest rates rose as the currency crashed and inflation took off. Everybody -- the general public, the media, politicians -- was angry."
Over the past four years, Pálsson has essentially worked non-stop to restore employee pride and public trust in Iceland's oldest bank, which was recently awarded a stable outlook rating by Standard and Poor's. And unlike the competition, Pálsson managed to revive Landsbankinn while also saving the bank's brand.
"We decided it would be much wiser to keep the historic name, keep the brand, and use the money that others spent changing signs to learn from the crisis and rebuild the brand by creating true value for customers and society and transforming the culture. We told the public that it's about changing the industry mindset, not our bank's name."
Pálsson's job clearly hasn't been easy. "I got lots of nasty phone calls and emails," he told me. "That's not so bad, maybe even expected. But angry people attacked employees outside the bank and some of them showed up at my house. When that happens and your family is under threat, it is difficult."
According to Gerard Seijts, head of Ivey's Ian O. Ihnatowycz Institute for Leadership, the financial crisis made it clear that capitalism needs more CEOs with the character and commitment it takes to lead successfully for the long term. "Steinthór is an important role model," he says, "because he put his personal life on hold and accepted personal risk to take on what appeared to be an impossible task and help restore Iceland's economy and banking sector."
And believe it or not, Pálsson accepted a huge pay cut to take the job. Indeed, Iceland Review reports he was paid about US$190,000 last year. For the record, that's less than what an independent Merrill Lynch was paying its CEO's chauffeur before massive losses forced the brokerage into the arms of Bank of America.
ABOUT THE AUTHOR: Thomas Watson is editor of the Ivey Business Journal published by Western University's Ivey Business School, where Watson also works with faculty on case studies and assists the Ian O. Ihnatowycz Institute for Leadership in raising awareness of best practices in management. As a freelance journalist, Watson contributes to Canada's leading business publications and writes a regular column for Financial Post Magazine. He can be reached at Watson@ivey.ca.