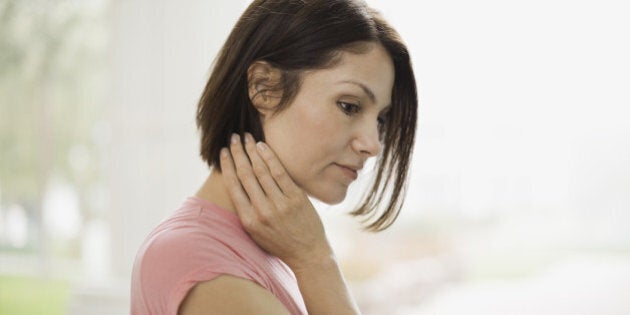 For years, I have been going to bed at night with a conviction that I was making a mess of my life. It was a totally suffocating feeling that, nevertheless, had its "raison d'être" because, each time, it brought about a certain renewed motivation in me. So, I promised myself I would do this or that. No one could be more convinced, and I could not be more convincing; however, you've guessed it, it lasted for just a while -- until the enthusiasm disappeared.
I found myself chanting my usual mantra: "But it is not my fault... There are all these situations that are at play against me -- lack of time, energy and money." Obviously, from this perspective, I could not blame myself for not taking control of my life. What bullshit! The reality of it was that I preferred to stay in a boring life rather than face the obstacles of change.
The boring and the ordinary
We all lack courage and perseverance; we stumble. Whether or not we can spell out procrastination, we are gold medalists in doing so. We know, however, there is nothing more de-motivating and damaging to our self-esteem than not being able to depend on ourselves. It is the greatest disappointment: giving up on ourselves.
It feels very strange thinking that, one day, we will all be old, and the subjects of discussion will still be the same.
Each time we lack the guts to do what we think is right, we give the victory to this version of ourselves that prefers to remain in the boring and the ordinary.
When my friends and I meet over a good dinner, complete with wine, I don't know what makes us feel dizzier, wine or words. All subjects are discussed... These get-togethers often serve as a pretext to take stock of our lives.
Once anecdotes have been told, each person's dreams resurface. Then, the flow of words slows down and is replaced by a meditative silence. Each one stares at his or her glass of wine, as if the glass is a crystal ball that will predict the future.
It feels very strange thinking that, one day, we will all be old, and the subjects of discussion will still be the same. They will remain unchanged because all we will have accomplished, throughout all our lives, is talk.
How easy it is to think we have lots of time ahead of us, and how easy it is to think that what happens to us will come from the outside sooner or later, that all we have to do is wait and be patient.
And if, simply, the person, the opportunity, the event that we are expecting does not exist? If we imagine it so we can feel better, with a clear conscience, about our being lazy and lacking courage?
While we wait, we remain stuck in a rut, and the longer we wait, the harder it will be to get ourselves out of it.
The desire and effort are very often like balloons, filled with helium; they always end up by coming down.
This is why we do not get anywhere. Why we meet, year after year, around a table with good friends, wondering what is wrong, and looking for someone to blame, to explain why "we are not" and why "we do not have" while the person responsible for all our failures, disappointments and humiliations is sitting in our place looking everywhere instead of looking inside of ourselves.
Follow HuffPost Canada Blogs on Facebook