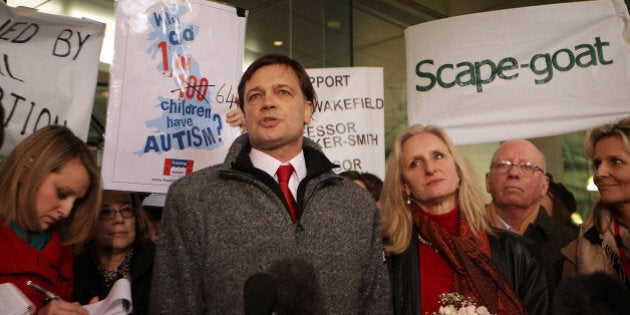 "Particularly in big cities, the suburbs are atrociously depopulated by rubella outbreaks, preventive hygiene measles is of utmost importance. Far from always follow like men believed, a regular and benign course, measles often takes a much more serious look and abnormal, it becomes then fertile in serious complications of lung and intestine. Moreover, the consequences of measles are always unfortunate; it awakens in children scrofula in easily exhilarating lymphatism, this usual temperament of childhood. She often germinate consumption, dormant throughout all weakened constitution. Loosely, it overwhelms the small and the weak: ther is not morbid condition that worsens by the evil of poverty. The cold, congestion, poor diet usually do so for measles, in working class neighborhoods, a very serious disease that kills two thirds of children it strikes." --Paris, 1887 [1]
Measles no longer kills two out of three children who get sick from it, but the disease was still responsible for more than 535,300 child deaths in 2000. The objective of reducing these figures by more than 90 per cent before 2010 has therefore not been achieved.
In 2010, there were still a further 139,300 deaths worldwide due to this disease that we had hoped to completely eradicate by 2020.
One reason for this is that some prejudices that originally circulated in 1887 -- like that measles is a benign, inconsequential disease -- have survived over the ages. Another reason is that an unfortunately growing part of the population believes that vaccination may be more dangerous than the disease itself.
Ten centuries before Christ
The first written mentions of measles are found in the book Smallpox and Measles. The book was written by the doctor, chemist and philosopher Persian Razis (his full name: Muhammad ibn Zakariya ar-Razi, 932-860 BC). Razis was also the first to establish the difference between measles and smallpox.
It was not until nearly three centuries later that a Scottish scholar, Dr. Francis Home, discovered that measles were caused by an infectious agent in the blood of sufferers. He was also the first to attempt a vaccination against this disease. The president of the Royal College of Physicians of Edinburgh, Dr. Home also wrote Dissertatio of Febre Intermitente in 1750.
And it was in the mid-1950s that an American biologist, John F. Enders, assisted by the physician Thomas C. Peebles, could identify the responsible measles virus.
The latter has also a particular curriculum. Peebles graduated of the famous Harvard University with a major in French language, he joined the U.S. Navy in 1942 during military operations in the Pacific that began with the Japanese attack on Pearl Harbour in 1941.
Peebles served as pilot bomber. He was awarded the prestigious Distinguished Flying Cross. On his return from the war, he had been hired as a pilot with the KLM airline, but decided instead to enroll at Harvard Medical School. He was refused because he had received a D in college biology.
Taking a year to raise the funds necessary for his studies as teacher in a primary school, he entered Boston University. While working in a laundry room to pay for his studies, Peebles completed his medical course and pursued a specialization with the famous John Franklin Enders, the one who was called the father of modern vaccination.
Through his work, Peebles has virtually eradicated measles in North America. We risk a reoccurrence of the disease if the anti-vaccination lobby group wins its battle.
Aboriginal populations and measles
The indigenous population of America at the arrival of Europeans in the late 1400s was estimated around 80-million souls. A century and a half later, the population had dropped to about 10 million.
Wars counted for little in this carnage. The main actors were rather microscopic. The Indians had no immunity against pertussis, smallpox and measles, and successive epidemics of these diseases eliminated more than 90 per cent of the population in less than 150 years [Charles Susanne, Esther Rebato, A. B. Chiarelli, Anthropologie biologique, De Boeck Supérieur, 2003 p.580-586].
In 18 centuries, General Amherst distributed blankets infected with smallpox to the Indians of a tribe of Delaware. This is probably the first attack with biological weapons in North America. In Europe, the 1840, 1860 and 1880 epidemics claimed millions of victims.
The latest epidemic listed in this part of the world took place as recently as 2012 in Swansea, Wales. I believe we can thank Andrew Wakefield for that disaster.
Andrew Wakefield published a paper in the very serious Lancet claiming to have found a link between vaccination against measles and autism. Then, between 1998 and 2003, many children did not receive the vaccination against measles, parents fearing they could become autistic.
But Andrew Wakefield had faked his results because he had financial ties with an anti-vaccination activist group. The hoax has been recently updated by the Sunday Times journalist Brian Deer. There followed a lengthy investigation, and in 2010 Wakefield was convicted of 30 charges, including that of dishonesty and abuse against children with developmental disabilities.
Wakefield had pushed the scam to invent a disease he called "autistic enterocolitis." In a prospectus sent to potential investors, Wakefield stated that the screening test he had also developed to detect this disease could bring in more than 28 million British pounds. In fact, all that Wakefield's campaign against vaccination brought was the measles outbreak found in Swansea in 2012.
Despite the revelation of this scam, anti-vaccination propaganda continued
And it will eventually play us very bad turn. The number of websites that emphasize a link between the MMR vaccine and autism is staggering, and many of them provide sets of arguments in support of their arguments against vaccinations.
It is the responsibility of each and every one of us to repeat and remake public education for optimal coverage against measles. We should promote campaigns for vaccination and for research into new vaccines to control other diseases if we really intended to protect our health and that of other members of our societies.
[1] The Journal of Hygiene, Bulletin Boards of Hygiene and Safety and practical applications of health Science Published by Dr. Prosper of Pietra Santa, Volume XII, 1887.
Follow HuffPost Canada Blogs on Facebook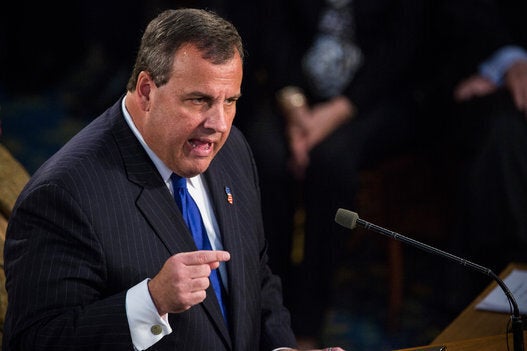 Where Politicians Stand On Vaccinations