Back track a minute, being the best fans in the NBA that we are, we followed the Toronto Raptors to Indiana for games three, four, and six on the road. (You might have heard us being exuberantly louder than the Indiana fans on the broadcast, yes shots fired)
I'm not surprised to see these reactions, but I can't say I saw them firsthand. We got nothing but love and hospitality in Indiana, so I'd like to share my experience #VIEWS
THE FOLLOWING IS PRECISELY WHY I LOVE SPORTS
One man requested I let him buy me a drink. So he got me a gingerale, on the rocks of course. We disagreed on a) our political views #HeLikesTrump, b) which team we thought would win the series #RaptorsbutISaidSorry, and yet we laughed and shared a moment together as fans, as individuals, as neighbours on the other side of the border.
The woman to my right below made me her honourary Toronto husband #IfYouLikedItShouldvePutARingOnIt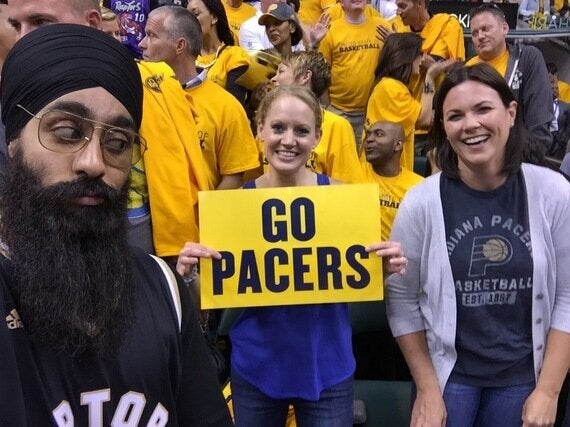 The next picture below shows the common denominator between us all: Passion!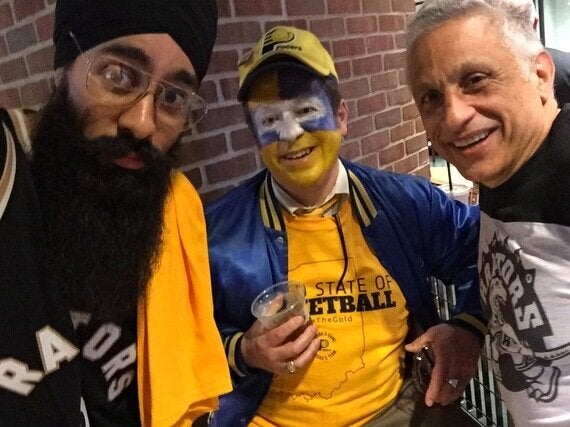 Simply put, sports has a way of connecting people. When you throw on your team colours, you're no longer a Sikh, Jew, Christian, White, or Black. You're simply a fan. And the only thing that matters in that moment is realizing the dream of seeing your team lift up the trophy one day and host a parade on your home streets.
Toronto Raptors Superfan, Nav Bhatia, said he took over 250 pictures with fans in Indiana and it took him over an hour and half to get out of the stadium following the game, all in fan love.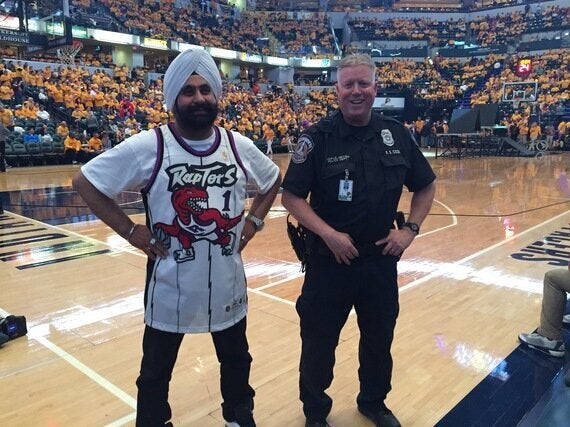 The Superfan is a global basketball superstar and exemplifies what it means to use sport as a vehicle to break down barriers and come together. He's been a close mentor to me since childhood, and I can personally verify he in fact has never missed a single Raptors game in the last 20 years. (Side Note: Yo Twitter! when are we going to verify the Superfan?)
Did I show you the the team that flew down together? Look at us, we look like the United Nations !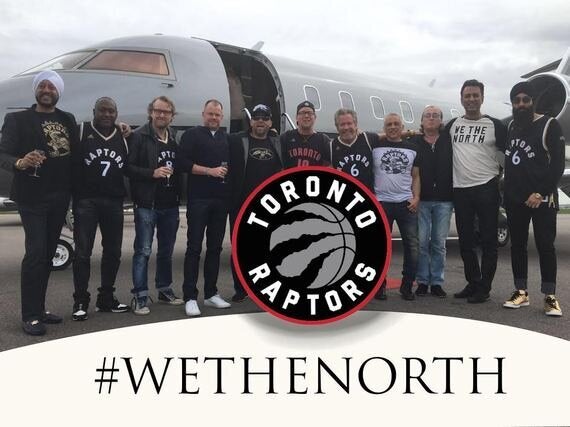 And you know what's beautiful about this? Everyone is a descendant of an immigrant. We have at least eight different nationalities represented here: Guyanese, Sikh, Irish, Scottish, Welsh, Italian, French Canadian, and English.
If there was ever a picture that truly represented Canada, it's this one here.
We're blessed to live in a country like Canada where our prime minister, the Honourable Justin Trudeau, has a cabinet that represents the diversity this country is made of. He has more Sikhs in his cabinet than Modi does, as he's famously known for saying! (Modi is the Prime Minister of India)
Just last week, I had the absolute pleasure of being the emcee to our "badass" Minister of National Defence, Honourable Harjit Sajjan, at the Sikh Centennial Gala at the ROM. And speaking with the Honourable Ministers, Navdeep Bains and Bardish Chagger, I got the impression that bringing people together is the foundation of change, much like the camaraderie sports breeds.
Diversity and inclusion is our greatest strength, and it seems as though Canada has come full circle with the younger Trudeau progressing the vision his father started many years ago when he opened the doors for immigrant populations.
(This is not an endorsement from any individuals in this article, these are solely my beliefs)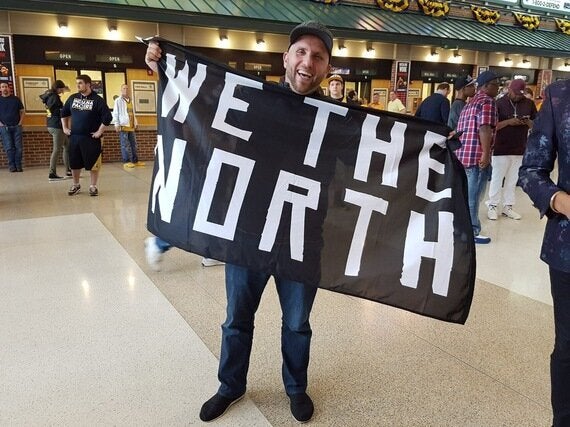 Summing up, Nelson Mandela's use of sport to transcend racial and political barriers has never seemed more fitting today:
"Sport has the power to change the world...it has the power to inspire. It has the power to unite people in a way that little else does. It speaks to youth in a language they understand. Sport can create hope where once there was only despair. It is more powerful than government in breaking down racial barriers."
The Indiana fans, staff, and organization showed us nothing but love, and I thought this needed to be cleared up.
I mean what's not to like about us, we'll beat you in seven games but we'll probably say sorry afterwards #IAmCanadian #WeTheNorth #WinterisComing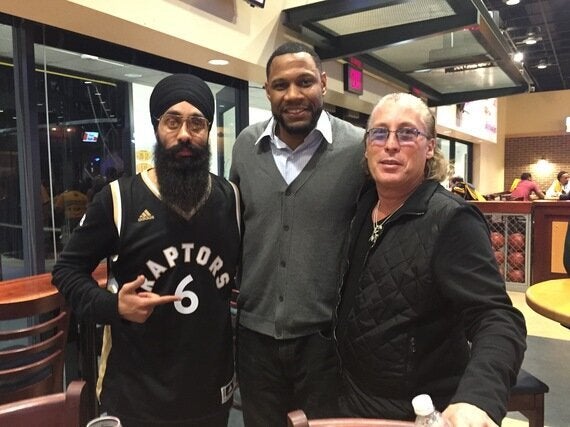 Follow HuffPost Canada Blogs on Facebook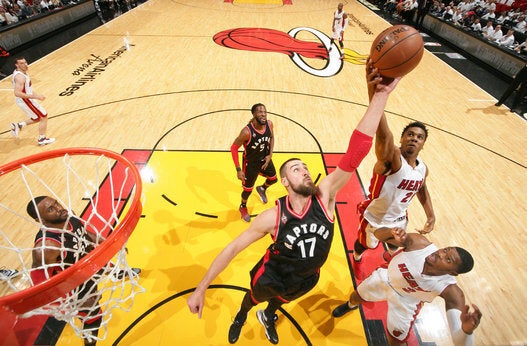 Toronto Raptors 2015-2016