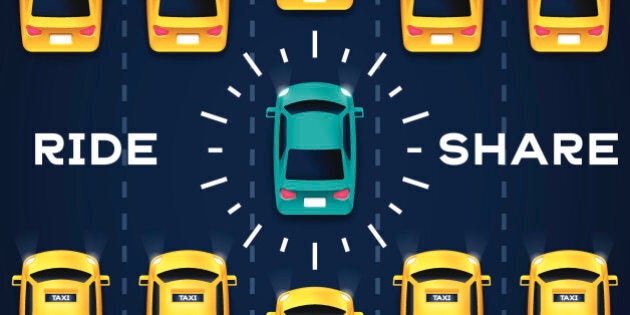 An Open Letter to the Members of Toronto City Council
Dear Toronto City Councillor,
You and your colleagues in City Council will soon decide the future of Uber in Toronto. Over the past two years, Uber has become an increasingly important part of the day-to-day lives of many of your constituents. Further, it represents an indelible example of the power of rapidly evolving "sharing economy." Before making up your mind to ban a service that represents an emerging economic reality, I urge you to consider regulation -- and to consider it quickly.
Specifically, and ahead of this important vote, I urge you to reflect on the following points:
1) What manner of public consultation have you undertaken - or do you plan to undertake - to gauge the opinion of your constituents? As you are well aware, you represent a diverse ward. Much of it can be increasingly described as young and overwhelmingly supportive of the sharing economy. We are a vocal and influential group and we deserve the opportunity to share our opinions.
2) What are the direct economic impacts of shutting down Uber on your constituents? How many rely on Uber to get to school, to work, or simply from point A to B? How many are drivers? Those in opposition to Uber remind us that the TTC and taxis are viable and tested options for Torontonians. However, an essential aspect to the free-market is consumer choice. Uber offers an unmatched service that the TTC and taxis have been unable to compete with. Shutting down Uber has the adverse effect of curbing that competition. The dedication to customer service of both the TTC and the taxi industry is already widely questioned. Whether this is a deserved criticism or not, shutting down a competitor will only maintain the status quo. My Councillor has expressed a stated preference for a "city owned and operated taxi service," I believe that this is a regressive and ideologically influenced opinion that should be tested in front of his constituents.
3) If your constituents are in favour of allowing Uber to operate in our city, what specific actions will you take to ensure that safety is a priority - both for drivers and passengers. I have no doubt that this is top of mind to you. I urge you to work with your Council colleagues in Toronto and to learn from your colleagues in Ottawa and Edmonton to find a solution.
4) As a Councillor you are obliged to represent the wishes and interests of your constituents. While the views of interest groups such as the taxi or insurance lobby are important - it is to us that you must answer: both ethically and at the ballot box.
Speaking as an engaged, active and civically minded constituent of Ward 20 - Trinty-Spadina, I believe that these are all important facts that you need to take into consideration. Shutting down a business simply because it competes with an already established business is lazy politics at best and draconian at worst. Moreover, it runs contrary to your well-established dedication to public service and fighting against injustice while advancing equality of opportunity and freedom of choice.
Members of City Council, I appeal to you to carefully consider what you are legislating. Failing to embrace a new economic reality could have unforeseen consequences that none of us fully grasp. What is needed here is evidence-based decision making. All I ask is that you consider the evidence and consult your constituents. After all, that remains the core of your mandate.
This vote will resonate with your constituents in a way that most others never will. Moreover, I can guarantee that many of us will remember where you stood on this issue when it comes to the next municipal election.
Follow HuffPost Canada Blogs on Facebook