Amherstburg was named after Lord Jeffery Amherst, Governor General of British North America, 100 years before confederation.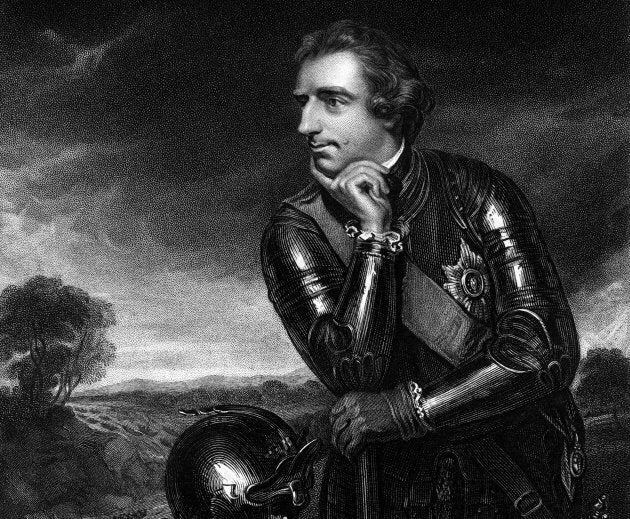 It came to light in 2007 in The Beaver magazine that Amherst wrote that using smallpox-infected blankets to eradicate Native peoples was "admirable." He wrote to one of his colonels, Henry Bouquet, in July 1763 promoting the eradication of Natives and regretted that the British didn't have enough dogs to hunt them down:
"Could it not be contrived to send the small pox among the disaffected tribes of Indians? We must on this occasion use every stratagem in our power to reduce them.

"P.S. You will Do well to try to Innoculate [sic] the Indians by means of Blankets, as well as to try every other method that can serve to Extirpate this Execrable Race. I should be very glad your Scheme for Hunting them Down by Dogs could take Effect, but England is at too great a Distance to think of that at present."
With what we now know, leaving the town and high school named after Jeffrey Amherst is offensive to all of us.
We live 10 minutes away from Amherstburg, Ont., in LaSalle. We frequently visit many of our favourite shops and restaurants there. The people of Amherstburg are lovely. We've looked at property and considered moving there. Perhaps, one day, we will.
The mayor of Amherstburg, Aldo DiCarlo, has told me that he is arranging meetings with Native peoples to obtain their perspectives. This is a good start.
Towns in the southern U.S. recently have torn down statutes of bigots who promoted slavery.
Amherst's desire to exterminate the Indigenous people is now viewed as a dark stain on his legacy, and on Sept. 13, 2017, the city of Montreal decided that the street bearing his name would be renamed.
A commemorative plaque to Jefferson Davis, president of the Confederate states during the Civil War, was removed from a Hudson's Bay Co. building in downtown Montreal, this past August.
Amherst not only alienated the Native peoples, but also the French, Dominicans, Cubans and people of Martinique.
In July 1760, Amherst led an army down the St. Lawrence River from Fort Oswego and captured Montreal, ending French rule in North America. He infuriated the French commanders by refusing them the honours of war, choosing to burn the colours rather than surrendering them.
Amherst oversaw the dispatch of troops to take part in British expeditions in the Caribbean that led to the British capture of Dominica in 1761, and Martinique and Cuba, in 1762.
Using smallpox as a weapon qualifies you for a terrorist, not an historical hero.
Amherst has no readily apparent local history, serving as Governor-General of British North America, 100 years before confederation. He also served as governor of Virginia.
Horace Walpole, a British parliamentarian from the mid-18 Century called Amherst "that log of wood whose stupidity and incapacity are past belief."
General Amherst was in overall charge of administering policy towards Native Americans. He believed that with France out of the picture, the Native Americans would have no other choice than to accept British rule. Amherst and his officers made little effort to conceal their contempt for Native Americans, who frequently complained that the British treated them no better than slaves or dogs.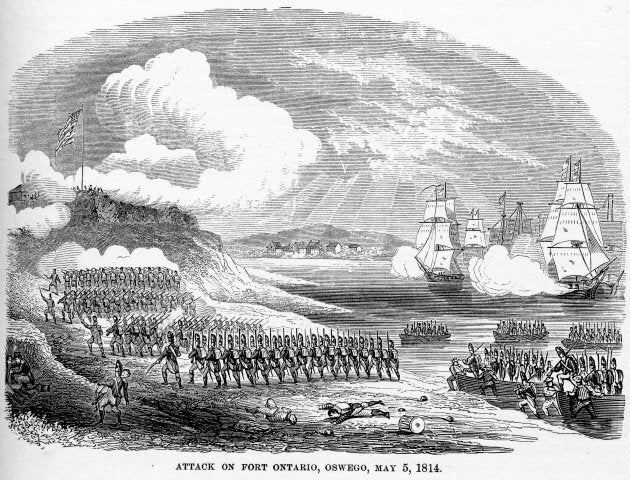 Additional Native resentment resulted from Amherst's decision in February 1761 to cut back on the gifts given to the Native Americans. Gift giving had been an integral part of the relationship between the French and Native tribes.
Amherst also began to restrict the amount of ammunition and gunpowder that traders could sell to Native Americans. While the French had always made these supplies available, Amherst did not trust Native Americans.
These actions by Amherst helped lead to Pontiac's War of 1763.
It is estimated that between 400,000 and 1.5 million Native Americans died during and soon after the years of Pontiac's War, mostly from smallpox.
Using smallpox as a weapon qualifies you for a terrorist, not a historical hero.
Dr. James Winter is a Professor in the Graduate Program in Communication and Social Justice at the University of Windsor.
Follow HuffPost Canada Blogs on Facebook