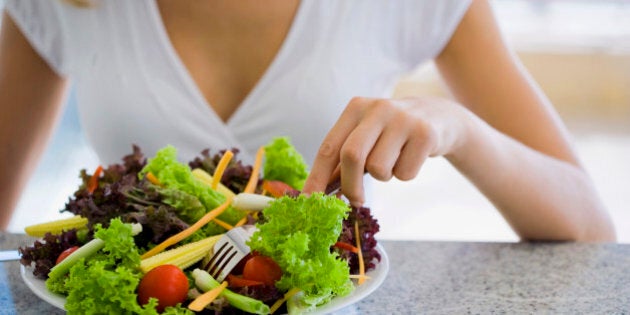 Once the younger sibling fighting for scraps at the dinner table, Millennials now sit at the head of the table as the largest generation in Canada's workforce. Their collective spending power means that their appetite will shape today's market for years to come.
Since I myself belong to this cohort of Canadians born between 1980 and the mid-2000s, I've identified five fast-growing food trends that I believe will become even more popular in 2016:
Millennials didn't grow up in an environment where they sat beside mom while she made dinner, so many don't have the skills and confidence to prepare delicious and nutritious meals themselves. However, in recent years, The Food Network and shows like CTV's Master Chef Canada have sparked a renewed interest in do-it-yourself cooking. Thanks to the rise of online services and YouTube channels, it's now easier than ever for young people to get in the kitchen. In fact, according to a recent Google study, well over half (59%) of 25- to 34-year-olds now bring either a smartphone or tablet into the kitchen.
This rising creativity from Millennials is not only inspired by DIY cooking shows but also an unfettered access to global cuisine, which is constantly inspiring them to try something new and push boundaries in the kitchen.
Sure Trans Fats has been out of style for some time now and eating healthy isn't exactly a new phenomenon, but young people are far more concerned about food ingredients, from genetically modified foods to artificial ingredients, than other generations. According to a 2015 Nielsen survey, a third (33%) of Millennials said they prioritize healthy attributes in the food they buy, and 29 per cent said they're willing to pay more for them.
But younger consumers aren't just looking for healthy and nutritious. They want to cook with seasonal ingredients, often seeking out family-run farms for their vegetables. They also want to know how their food arrived on their dinner plate, so any meats they buy have to be sourced locally and raised without the use of antibiotics.
3. Online grocery shopping
The Canadian grocery industry is worth an estimated $82 billion. While the online grocery business only represents one per cent of the market currently, it is expected to increase its share to ten per cent over the next decade, according to PwC.
Given the overwhelming response to Chef's Plate offering, I expect prepare-at-home meal delivery services will end up taking a big bite of this ten percent. With meal-kit deliveries instead of finding time to go to the supermarket or buying all your groceries on the web, you can now go online to order an easy-to-prepare meal kit that comes with all the ingredients and an easy to follow recipe card. It's absolutely perfect for all consumers, especially Millennials who lead busy lives, but want to eat healthy, delicious and affordable meals at home. First started in Toronto in 2014, the business has now expanded deliveries across Ontario with plans in place to expand across Canada.
A recent study by the International Food Council shows that Millennials have the highest level of awareness out of any age group when it comes to food sustainability. And, according to another global Nielsen survey, Millennials are willing to pay more for "products made by a brand they trust" (72% of respondents), "products known for their health and wellness benefits" (70%) and "products made from fresh, natural and/or organic ingredients" (69%).
In 2016, it's important that younger consumers continue to prioritize food sustainability by looking inward. We have the best of intentions when loading up on fruits and veggies at the grocery store, but statistics show that Canadians end up tossing almost half the food we buy. All and all, we waste an incredible 31 million pounds of food a year, with households being the biggest source of waste.
Sometimes I think many forget that Millennials aren't teenagers anymore. Now in my late-20's, many of my friends are already busy saving for a new vehicle or their first home. Considering the average Canadian household spent an additional $325 at the grocery store in 2015, and are expected to spend about $345 more than that in 2016 due to increased food costs and a sinking loonie, I expect more young consumers will try to save money through better meal planning.
When combining the high stats on food waste with the rising costs of groceries and the focus to eat healthy, it's more important than ever for people to plan their meals wisely and only buy food that they're definitely going to eat.
Follow HuffPost Canada Blogs on Facebook