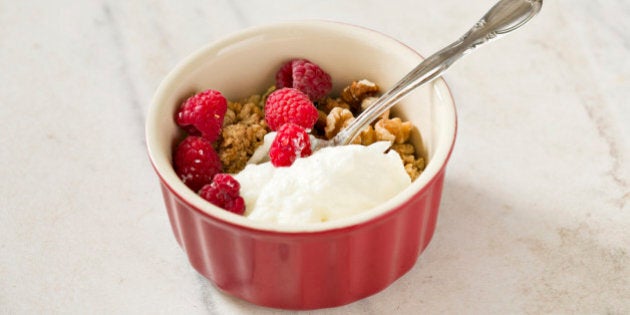 It's that time of year again when we make the transition from summer vacation back into school and work mode. Getting back into a routine and schedule is easier when you use my healthy lifestyle equation: energy = food + fitness + sleep. Smart snacking can be a valuable part of a healthy food plan. Choosing nutritious snacks keeps blood sugar levels stable and helps fuel the mind and body all day long at school and work. At this busy time of year, let's explore five smart snack ideas using food you already have in your kitchen.
Blueberries are a favourite of mine because of their antioxidants, fibre and natural deep blue colour. I've featured this easy, delicious muffin recipe in my Barley Balance blog. What I like about baking is that it's a sure fire way to get kids involved in the kitchen. They can measure and mix the dry ingredients and get excited about being mini-bakers. The only ingredient you may not have on hand is barley flour, which is available at most grocery stores, including the Bulk Barn. These muffins freeze well, so on those extra busy days, they are a perfect grab-and-go snack with a piece of cheddar cheese.
Now that after-school sports are going full throttle, a glass of low-fat chocolate milk can be an ideal fuel, and it's also great for quenching thirst and satisfying a sweet tooth! It's a good post-workout snack because of its mix of protein, carbohydrates, nutrients, and electrolytes. Research has shown that drinking milk after exercising hydrates and improves muscle recovery time in both children and adults. Make sure you have it on hand as your little athletes get put through their paces on the field and on the court.
Mini fruit kabobs on toothpicks are a fun, portable and colourful way to deliver fibre, energy, vitamins and minerals. This is an easy snack idea that your younger kids can help you assemble. I like to use bananas, green grapes and strawberries for the colour and taste combination. Slice the banana into medallions, wash six green grapes, and then wash and halve six medium strawberries. Start by stacking a half strawberry, a grape, and a banana slice, then finish off with another half strawberry. Voila! You have six mini fruit kabobs (a snack serving size is three kabobs per child) that can be served with a small piece of cheddar cheese or dipped in yogurt!
Greek Yogurt and Sunflower Seeds
Many school environments have banned nuts and nut butters, so I recommend adding seeds to kids' snacks instead. Seeds deliver nutrition, texture and flavor (which I elaborate on in my upcoming book, The Need for Seeds, available in early 2015). Plain sunflower seeds are an easy find at the grocery store, along with Greek yogurt, which is packed full of protein (12 grams per 125 ml or ½ cup). I recommend using 2% Greek yogurt because we need fat in our diet, and it helps keep us full until the next mealtime.
Parents often ask me for healthy ways to fuel their kids throughout the day. Protein and antioxidant-rich eggs are a kid-friendly nibble to keep energy levels high. With only 70 calories per egg, this is a great grab-and-go snack for parents too. Have a sliced hard-boiled egg with a couple of crackers on your afternoon break to ease the before-dinner hunger pangs. Boil half a dozen eggs at the beginning of the week, and then store them (in their shells) in the refrigerator. When a snack attack strikes on the home front, offer an egg for a smart, nutritious choice.
Happy smart snacking as you transition back to school and work this season, and keep in mind my healthy lifestyle equation: energy = food + fitness + sleep!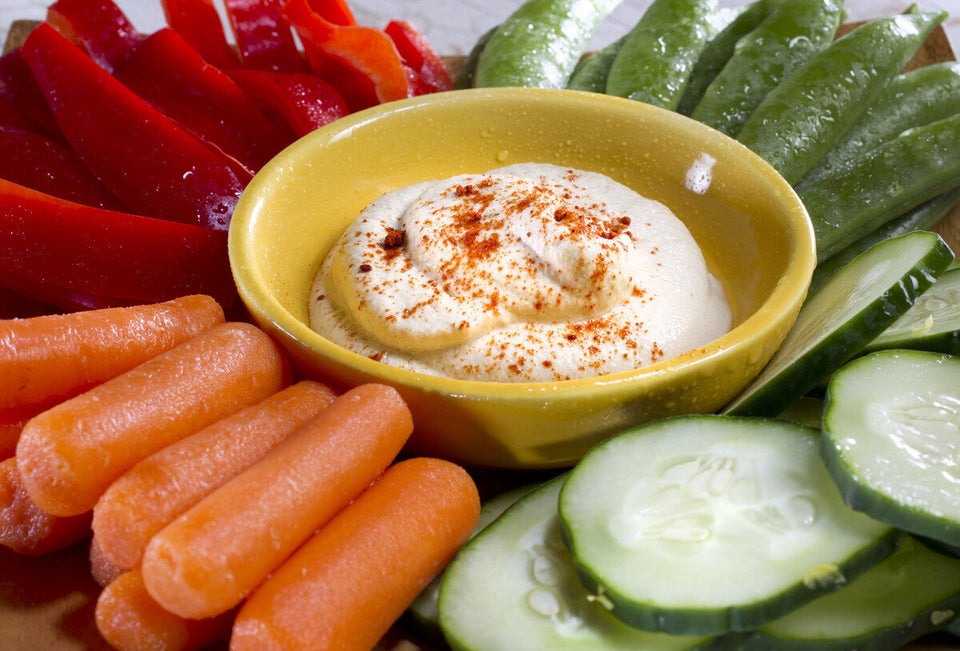 Top 10 Healthy Snacks For The Office