Have you ever wondered what the recipe is to become an Olympian? Marnie McBean, three-time Olympic Champion, mentor and author of The Power of More explains, "The path to achieve our goals will challenge us. We should fill our lives with things that provide some challenge. When it gets hard, we question our accountability, our commitment and the very thing that we are motivated to achieve. The question we ask ourselves when we are challenged is "Can I do this?" And, more importantly, "Will I do this?"
Passion and hard work are recurring themes when you ask people how they achieve their success. Supporting your inner champion with an optimistic mindset is also key. As the Winter Olympics begin in Sochi, Russia it's a great time to reflect on your own fitness and nutrition goals and aspirations. Making a few positive changes can boost esteem and happiness. In fact, research shows a strong link between healthy behaviours and feelings of well-being.
Also, research suggests those who received both diet and exercise tips from the start were more likely to stay on track than those who learned about one subject after the other. I've always promoted that philosophy, but now I've added sleep to the mix. I call it the triple reality equation for energy = food + fitness + sleep. When I'm promoting that equation to enhance healthy lifestyles, I use the recipe below to develop realistic goals and accomplish them.
Think about what has worked for you in the past and how you can improve on those tactics into the future. For you, perhaps it's effective to be surrounded with positive-energy people who practice healthy behaviours and can keep you motivated to achieve your own goals. When it comes to balanced eating, remember all foods can fit into a healthy diet, so don't focus on things you can't have. Mindful eating and moderation allow you to enjoy your favourite foods while eating less.
Identify the tasks you need to achieve your goals. Consider the small changes for immediate action, as well as the long-term plans. Also, don't fear asking for help with this process if you need it. Professionals, such as personal trainers or dietitians, can be an excellent tool in assisting you in strategy development. Food and activity journals can be helpful in organizing a balanced approach to calorie intake and calorie expenditure.
McBean says, "Even with the best plan, the best preparation, and an enormous amount of motivation, nothing is done until it's actually done." Once you have your strategy outlined, it's time to get to work. Activate your plan by activating your body. This doesn't have to be a grueling task. If you haven't exercised in a while, try walking for 10 minutes/day, then transitioning to 30 minutes four or five times a week.
Before you know it you can easily be taking brisk 5 km walks several times a week. Likewise, let the Olympian inside you enjoy some winter fun. How about rounding up your friends and family, strapping on the skates, then flying around the local outdoor rink for some serious cardio? For more great ideas to put plans into action check out ParticipACTION.
Once you've figured out what tactics work best for you, you're on your way to perfecting the recipe to personal success. Continue to use what you've learned to improve current goals, set new goals and to support the Olympian within.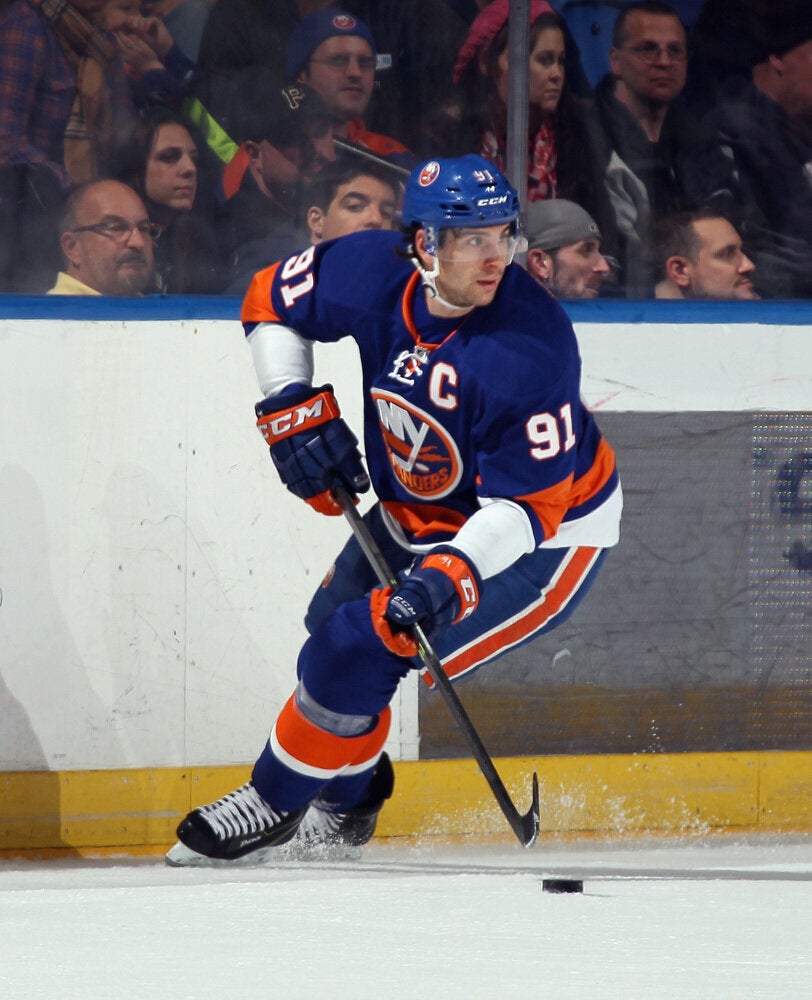 The Top 15 Canadian Olympians (According To Google)