Do the holidays seem like a distant memory? Are you feeling tired? For many Canadians, the winter months, with their darker days and cold weather, can affect mood, appetite and energy levels. It's easy to get into an unhealthy cycle during this time. You may not take the time to eat and sleep properly, or to exercise regularly, which can make you tired, cranky and unproductive. There is a strong link between healthy behaviours and positive mind-body health. That means we need to keep our healthy habits on track! Choosing nutritious foods to energize your body has always been a piece of my mind-body healthy lifestyle equation: energy = food + fitness + sleep. Let's explore five energy-boosting foods that will help keep you going all day long.
Just the smell of fresh grapefruit on a dark winter morning makes me feel more awake! Citrus fruits are rich in vitamin C, which offers your body immune-building energy. And as we know from the symptoms of scurvy, one of the first signs of vitamin C deficiency is fatigue. Eating is about enjoying the colour, aroma, and taste of the food, and citrus fruits have it all. I love adding lemon slices to water for a refreshing zing, and staying hydrated is also a very important part of maintaining energy levels throughout the day.
My philosophy is to focus on all of the delicious foods that fit into a healthy dietary pattern, instead of thinking about what you can't eat. This includes favourites like dark chocolate! Cocoa contains a compound called theobromine, which can increase alertness and energy. This is a welcome thought for me around 3:00 in the afternoon! I eat a small square (28 grams) of dark chocolate (70% cocoa or higher) with a few nuts for a mental boost. Also, check out my recipe for cocoa lentil brownies. They are a delicious on-the-go snack and a perfect treat for Valentine's Day.
Nuts and seeds are must-have energy boosters for your menu. Hempseeds are packed with plant protein and have a unique ratio of omega 3 to omega 6 fatty acids. Both are important for energy and mental health. They can be sprinkled, added and baked. After my early morning exercise routine, I love adding hempseeds to Greek yogurt, along with almonds, diced mango and blueberries for a brain-building smoothie. I'm excited to share more seed solutions with you in my upcoming book, The Need for Seeds, which is being released later this year.
Matcha is the whole Tencha leaves ground into a powder. It boasts more health benefits and less caffeine than regular green tea. This shade grown tea, rich in theanine (an amino acid) and catechin (an antioxidant), helps the body stay energized and the mind stay alert. I drink it alone and make lattes with it, too. I like to use my ceremonial bamboo whisk when I make lattes for an extended experience! Remember: To get the delicious taste of matcha, don't use boiling water. I find the best flavour is at 80°C (175°F). I boil the water and then let it stand for a few minutes until it cools down a little.
If you're feeling down, lift yourself up with salmon. It's packed with protein, which is an essential nutrient for energy and building muscle. Plus, it contains vitamin D, which is necessary for immune and mental health. We synthesize vitamin D via our skin from exposure to sunlight. However, in the cold winter months, we are often bundled up, which doesn't allow the body to produce vitamin D, so we need to consume it through food and/or supplements. And as a bonus, salmon has all those healthy essential omega 3 fatty acids to maintain brain health. One of my favourite energizing week night meals is a small piece of cooked salmon on a bed of fresh spinach, garnished with sunflower seeds and fresh raspberries, and drizzled with balsamic vinaigrette.
Stay energized with healthy habits this winter. Keep motivated with your fitness strategy by doing activities you like, go to sleep at a reasonable hour, continue hydrating, and enjoy adding more of these energy-boosting foods to your menu.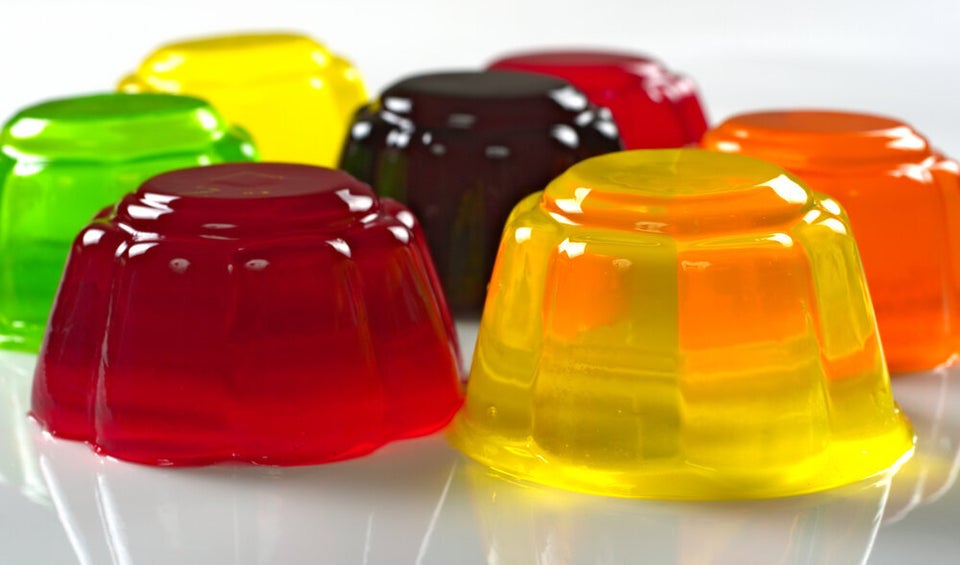 The Most Unhealthy Food Ingredients