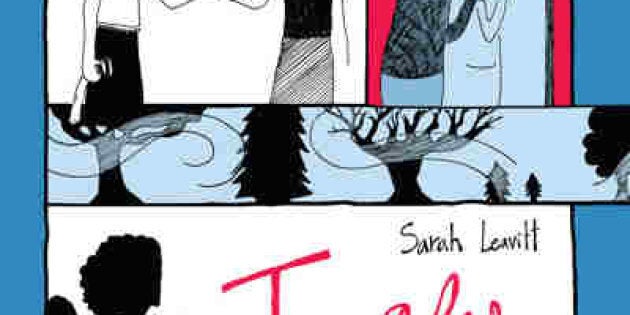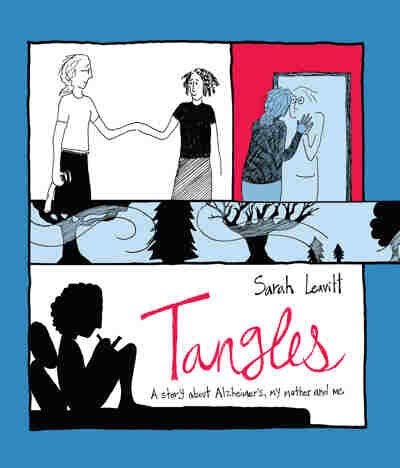 I am writing a series of short blogs about long-form comics for adults, to give added exposure to some of the most interesting developing areas. This one is about comic books on physical and mental illness, disability and suffering.
If you or someone you know is dealing with serious or terminal illness or disability, one unexpected resource of inspiration might be comics. There has been an explosion in long-form comic books for adults over the past 30-or-so years, and one of the forms that this explosion has taken is often called medical memoir, meaning personal and mainly non-fictional illustrated chronicles of experiences with illness.
Not only are many of these haunting, marvellous products, they are also more accessible than straight-up medical texts, especially to young or elderly patients, or persons with concentration and/or language difficulties. They are effective in visualizing how we experience emotion and in presenting details of everyday lived experience both through image and text; a combination which often conveys a level of imaginative force we lose in prose alone.
Canadian cartoonist Sarah Leavitt, whose graphic memoir Tangles was a finalist for the 2010 Writers' Trust of Canada Non-Fiction Prize (the first graphic narrative to be a finalist in this category), comments:
"Often in the middle of the most painful situation there's a moment that makes you laugh. Like if you're taking care of someone with a terminal illness and they crack a joke about it, or you and your fellow caregivers collapse in semi-inappropriate laughter after a hellish day. Comics are a great tool for conveying this sort of mixed-up, crazy combination of tears and laughter -- a way of forcing the reader into that uncomfortable space that you occupied."
As Leavitt's remark makes clear, the experience of chronic suffering, physical and emotional, is extremely difficult to convey in clinical settings and language, but can be rendered more approachable via a combination of creative techniques. Accordingly, the 'medical humanities' movement is following up on what the world of medical comics can tell us about human experience. (Check out the medical humanities/arts database run via NYU's school of medicine for a broader view of the field.)
Some people believe that comics can actually raise the quality of medical care. In a recent British Medical Journal study by Michael Green and Kimberly Myers, health care professionals are urged to familiarize themselves with graphic "pathographies" such as Cancer Vixen: A True Story by Marisa Acocella Marchetto or Mom's Cancer, by Brian Fies, with an eye both to patient care and to the education of doctors and medical students about patients' experiences of suffering. Green has taught a medical comics course at Penn State University Medical School.
Connections between the humanities and health sciences have been the subject of a website titled Graphic Medicine since 2007, set up by Ian Williams; the site also does an good job of crediting earlier scholarship in the area. It is increasingly common to see international conferences or conference sessions on the creative visualization and re-enactment of illness, e.g. in Chicago, IL, USA at Northwestern's Medical School as at Leeds, UK (coming up in November).
I am not recommending these comics as educational or counselling tools primarily, but instead as creative and insightful explorations of human pain. Many of them are outstanding works of art and deserve wide readerships including but also expanding beyond the circles of those closest to similar pain. They might especially interest readers already invested in autobiography and life-writing. The Graphic Medicine site will give anyone a good start in finding comics on everything from experiences with cancer or dementia, to living with AIDS or post-traumatic stress. However, in this large field, three compelling and readily-available starting points might be:
-- The classic Our Cancer Year by husband and wife team Harvey Pekar and Joyce Brabner
--Tangles: A Story about Alzheimer's, My Mother and Me by Sarah Leavitt
-- Special Exits, a recent book by Joyce Farmer, tracking a daughter's care of her aging/dying parents