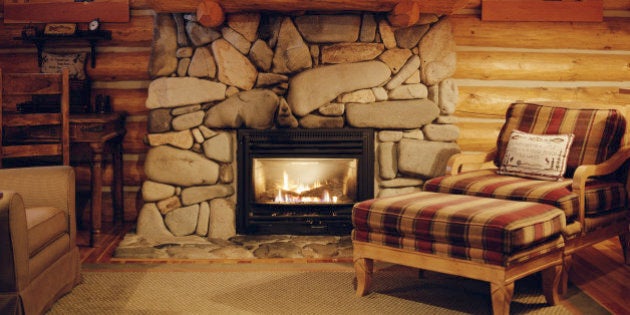 With the temperature dropping, the leaves changing to red, and the days getting shorter, winter is almost here and it's time to warm your home with cozy décor. Fall is all about bringing in the richness of the season with warm-toned colours and textures. You want your home to give you a sense of comfort and warmth. The key to fall décor is creating a space that appeals to your senses and reflects your personality.
Sometimes the smallest changes can make the biggest difference. Here are my tips to help create perfect seasonal décor in a few simple steps:
First things first: Get organized - Create a clean palette to work from. Remove any décor and accessories that are overly inspired by the previous season. Invest in clever storage solutions to swap out your décor easily every season (just like stylists do).
Sight - Appealing to your visual senses is a top priority. Incorporate seasonal colours that appeal to you. Think back to a happy time and write down the colours you remember. For a quick and effective change, consider adding a wall of draped fabric or using stencils to add a touch of colour and design to your space.
Appeal to touch - Bring in the texture for fall and winter. Soft-hued pillows should be replaced with textured pillows (faux fur, brocade fabrics) in rich fall colours. Swap out light coloured bedding with fall/winter bedding that also incorporates texture (rustic linens, colourful quilts) and has a homespun feel.
Scent is everything - Fragrance can empower you to feel the way you want to feel, which is perfect for setting the mood in your home. Try using something that is both stylish and functional like the Glade Wax Melts Warmer. The wax melt fragrances are blended with essential oils to create a lovely, lingering fragrance, and add ambiance that helps to set the mood for any occasion.
Update your furnishings - Fall is the perfect time to refresh your furniture and replace old hardware. A fresh look can instantly update a dresser or desk. Spray paint can also give accessories an instant update, bronze and gold shades are perfect to complement rich, fall/winter colours.
Warmth- Create a sense of warmth not only with accessories, but also with your lighting. New LED options allow for light tones to be customized to suit your mood. I love a soft, warm glow in the fall and winter.
Create a reading nook- This season is about indulgence, relaxing and enjoying quiet moments. Creating the perfect space to cozy up and enjoy a book in is one of the best ways to enjoy the season. My go-to accessories include an assortment of over-sized pillows, warm, fluffy blankets and a relaxing fragrance to help set a calming mood.
If you keep all senses in mind while decorating, you will achieve that ultimate space that is truly unique to you. Remember to invigorate all senses from sight to scent to touch. Once you have accomplished this, all that is left to do is cozy up and enjoy.