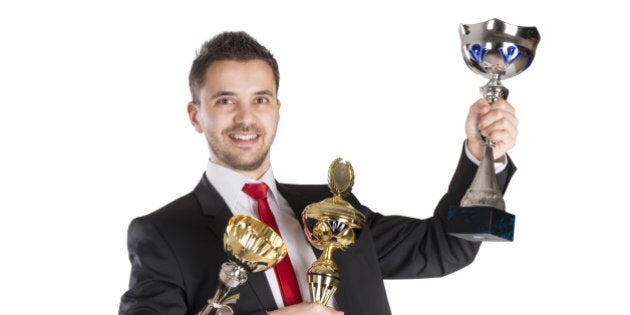 Earlier this year, I started writing for So Called Fantasy Experts. A website geared towards fantasy sports enthusiasts. My main motivation was to build an online portfolio of articles, and perhaps even develop a modest Twitter following. In the coming months, I will begin searching for representation for my first crime fiction novel. So I thought, given my love of fantasy sports, it would be the perfect platform to get my name out there.
As I continued researching new article topics, however, I began to learn more and more about a sub-culture of society, whose days are guided (and even ruled) by fantasy sports. One I always knew existed, but never to what extent. After talking to a couple of my female friends about my new writing gig, several of them confessed their husbands and boyfriends were part of this phenomenon.
According to the Fantasy Sports Trade Association there are currently over 40 million people actively playing in fantasy sport leagues in the U.S. and Canada. To put it another way, that equates to more than 10 per cent of the population. Their research also cites that more than 75 per cent of participants have at least a college degree. So in other words, these are not just dead beat men with nothing better to do.
So then, what drives grown men to allocate more time and effort towards their fantasy team than they ever did studying for a university exam? Sure, there are usually monetary stakes involved, and maybe even a trophy for the league winner. But there has to be more than that.
In case you are not familiar, fantasy sports involve participants acting as individual team managers, tasked to build out their own fantasy team, based off of player statistics from real-life professional leagues. So for example, if you were to select Tom Brady as your fantasy football quarterback, each time Brady completes a pass or throws a touchdown, your team is awarded a set amount of points. The player with the highest team point total at the end of the season is crowned the league winner.
So back to my original question. Why then, are so many men obsessed with fantasy sports? For many, my definition above probably sounds more like math homework than fun. Let me try and explain.
In his teens and twenties, much of a man's free time is spent debating sports at school, or at his favourite watering hole. No matter the sport, there is probably a bar somewhere, where men are discussing its nuances. I bet, if you visited enough pubs in Scotland, you could find a couple of chaps arguing over an upcoming Caber Toss competition.
Later on, however, as men begin to settle down and start families, it's understood that we can't always get together every Saturday night to watch the game. Instead, fantasy sports has become a platform that has helped to keep the banter alive through email, Facebook, and Twitter etc.
For many, (myself included), Draft Day represents one of the favourite days of the year for a fantasy sport player. You know that look kids have on Christmas morning? That is how I recently heard one man describe his passion about his league's Draft Day. Once a year, usually accompanied by beers and chicken wings, men spend four or five hours drafting their respective teams, so they can spend the next four to eight months praising their own selections, and mocking other league members.
And while bosses across North America will shudder when they read this, the first thing most serious fantasy players do when they get into the office each morning, is to check how their fantasy team fared the night before, and to set their lineup for the upcoming evening.
So my advice is the next time the man in your life says he has to "spend some time on his fantasy lineup," why not use this opportunity to take an interest? Learn who his best players are. I'm not suggesting you sit on the couch by his side, for 12 hours every Sunday, while he yells at the television. But asking, "How's Tom Brady doing for you today? Has he thrown a touchdown?" might actually mean a lot to him. Selfishly, everyone likes it when their partner takes an interest in their hobbies. Think of it as the equivalent of your man sitting down at the dinner table, asking you how your day was. Simple, but it can go a long way to show he cares.
And you never know. When it comes time for him to decide what to do with his fantasy league winnings, you might just be one who benefits most from his successful season.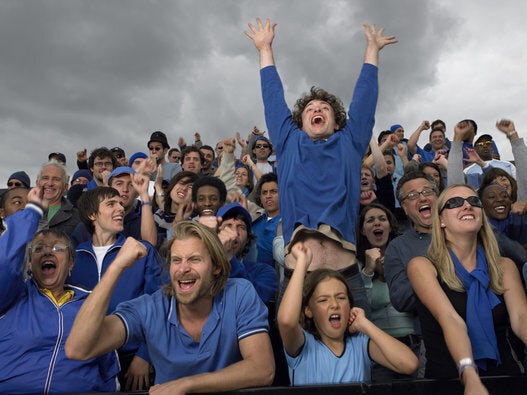 The Smart Sports Fan: Getting The Family To The Game Without Breaking The Bank