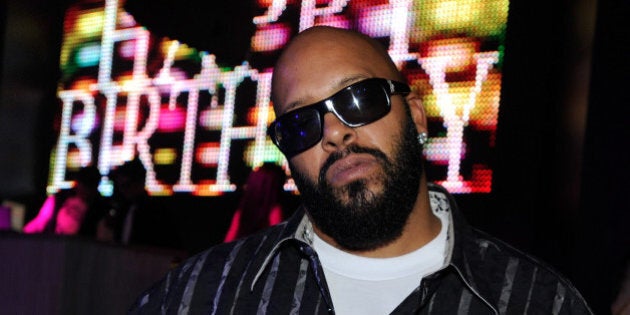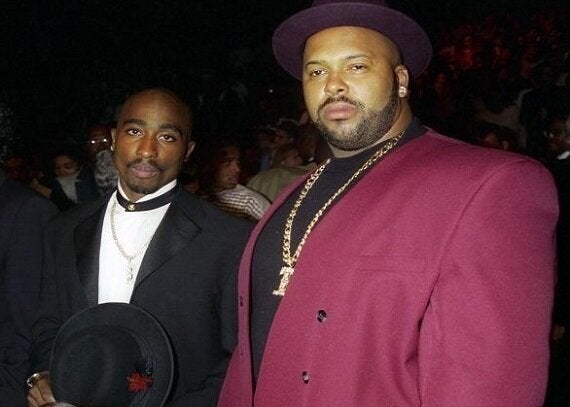 Rap producer and real life cartoon thug kingpin Suge Knight was shot multiple times on Sunday during a Chris Brown-hosted VMA Awards party at a Los Angeles nightclub. Besides helping the likes of Tupac, Dr.Dre, and Snoop Dogg get their big breaks, Mr. Knight is apparently also skilled at not dying.This is the third time the founder of Death Row records has been shot at a party in the last 10 years.
Watching the footage of screaming party-goers scrambling for cover, my first thought should have been that I hope that no one was killed, but instead it was "Really? This is still a thing?"
Shooting up the club was culturally accepted and even a bit relevant in the early-to-mid '90s, peaking somewhere in between the release of Boyz N The Hood and Biggie's second album. Although it quickly started to smell of staged melodrama and a packaged product, guns and violence were indeed a reality in the daily lives of many of the original gangster rappers. A downward spiral of poor economic and social conditions led to an urban environment where being hard was the only aspiration many young men could realistically attain.
But by the time Eminem finally allowed white kids to stop feeling weird about rapping in public, shooting people was old news. The realities of daily life were still tough for many, and the angst of not-so-poor suburban kids kept the thing alive past its due date, but as a significant cultural meme, being a thug was done.
Admittedly I have not kept up with all the hip hop currently out there, but occasionally I hear some lyrics or see a video and am truly surprised at the lack of progress. It's been 25 years -- are we really still popping bottles and pimping hoes? It's like a wrestler getting in character and strolling down the aisle, milking his elaborate persona, everyone in on the joke and aware that this is just for fun except him. I mean, it's a show, right? You don't really pout your lips and walk crooked at home, do you?
Shooting up the club is as played out as that music video with a hot chick standing in front of a fancy car. It's over, man. It's over. You don't see old grunge rock dudes still trying to kill themselves. Rave kids stopped popping pills and have holstered their glow sticks.
Cultural trends evolve or they die and go out of style, but for some reason hip hop has not yet fully shed its adolescent phase. There are still remnants of materialism and misogyny. There has been no renaissance.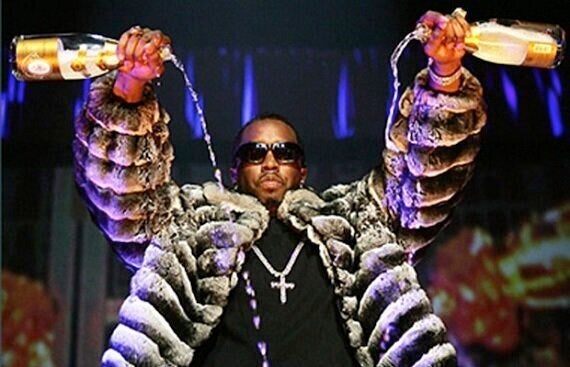 It's hard to take the industry and its players seriously when incidents like this still happen. It's time to move on. Nobody cares about your beef. All your bling don't make you hard. Know what's badass? Holding a fully expressed hot yoga tree-pose while looking up with your eyes closed, it's nearly impossible. So get with the times. Nowadays even rappers are wearing skinny jeans and acting like divas. This is Kanye's gift to us -- the pancification and hipsterization of rap.
If hip hop wants to be more than a commodified caricature of a few extreme elements of urban culture, then it needs to move past the bottles and the bitches. That style is whack, that game is weak. Drop the act. Do something new. Make music that enlightens and flows and pushes things forward. Make hip hop socially relevant again. Get that old school shit outta here.