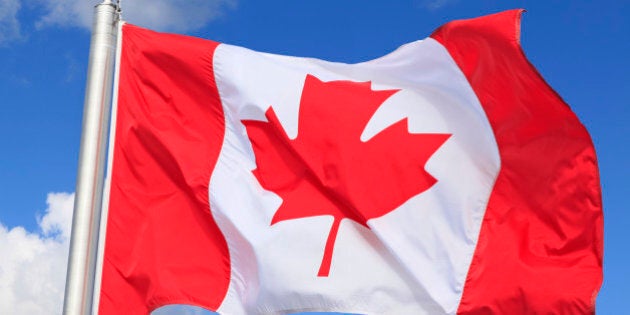 As one of the signatories of the Open Letter from the Canadian Tech community decrying the abrupt closure of America's borders to inhabitants of seven majority-Muslim nations, I was struck by two things.
First, by how quickly and completely Canada's Tech community rallied behind the idea of publicly speaking out -- not only to denounce President Trump's ill-conceived executive order, but to reaffirm our industry's steadfast belief that diversity is one of Canada's greatest strengths. And to welcome great talent into our country without prejudice against birthplace or religion, particularly those currently in vulnerable positions.
Second, I was impressed by the Canadian government's swift action in offering temporary residency permits to travelers from the affected countries stranded here due to the border restriction.
These actions, along with the outpouring of sympathy by members of the Canadian public in response to the tragic event in Quebec City, speak of a nation that is at once mature and forward-thinking. Much as he did with the arrival of Syrian refugees, Prime Minister Trudeau presented a welcome contrast to his current counterpart south of the border.
As the founder and CEO of an international executive search firm, based in Toronto -- and as the grandson of four individuals who fled oppression about a century ago -- my interest in this topic is both profoundly professional and deeply personal.
From my position designing, building and attracting executive teams and as an advisor to -- and investor in -- emerging tech businesses, I am absolutely convinced talent knows no boundaries, be they national borders or religious beliefs.
And as a student of law and human rights (I was a lawyer by training), at times like these I think of a mentor of mine, Professor Irwin Cotler. Professor Cotler taught me that equality, an enshrined provision of the Canadian Charter of Rights and Freedoms, is an organizing principle for the establishment of any just society. The test of a just and compassionate society is how it treats the most vulnerable in that society: LGBT, children, women, refugees, minorities. I am, therefore, extremely proud to be a part of this united effort to stand against discrimination, and in favor of inclusivity, diversity and collaboration.
Of course, thorough screening of those entering our country is imperative for our security, but such measures must be taken within a thoughtful, rational, and just framework.
We, as Canadian technology, business and community leaders, are in a position to nurture a just and compassionate society, one free of bigotry, hate and fear. By doing so we will also elevate our moral leadership position on the world stage, while at the same time attracting the kind of talented, innovative minds we will need to create the economy of the future.
I mentioned my grandparents. They were Jews who fled Eastern Europe and arrived in Montreal in the early 1900's to escape systemic and often deadly persecution - pogroms - to find a better life for their children.
They were in many ways the lucky ones. Subsequently Europe fell into its darkest period under Hitler and his Nazi cohorts. The result was the Holocaust, the systematic murder of six million Jews. And it was not only Jews who were targeted - the Roma (or Gypsies); homosexuals; the mentally infirm; those holding Marxists beliefs; dissenting Catholic and Protestant clergy; all were caught in the net while most of the world looked the other way.
Some might think it odd that I, a Jew, would be advocating for individuals coming from largely Muslim nations. But I do not see it that way. I see, on the one hand, refugees in need of safety and security, much like my grandparents. On the other hand, I also see opportunity, not just for them, but for Canada.
If the United States persists along the path it has started down, Canada could be a beneficiary in certain respects. Already there is evidence that overseas students (and U.S. students, for that matter) are applying to Canadian universities in swelling numbers. Talent as well will follow. I have already seen an uptick in outreach from U.S. candidates looking for opportunities in Canada, especially ex-pats.
In turn, companies like Google, Amazon, Apple and Tesla might be wise to turn more attention north of the border to ensure they attract the kind of talent needed to foster innovation.
We Canadians, if we stay true to our beliefs as expressed in our Charter, have an opportunity to be a shining example to the world that building bridges will trump building walls virtually every time when it comes to nation-building; and more importantly repairing the world for the better.
Follow HuffPost Canada Blogs on Facebook