If someone offered you 50 cents or a dollar, which would you choose? On an exam, which mark would you prefer — 50 per cent or something closer to 100? The answers seem pretty obvious.
Yet there seems to be a nascent movement to exclude 50 per cent of the population — namely, males — from leadership positions at organizations advocating gender equality.
This implies that gender equality is solely a woman's issue and that only women can lead the fight. This approach is unnecessarily limiting and will prove counter-productive. Gender equality is a societal issue. Men, as well as women, need to be enlisted at all levels, including leadership.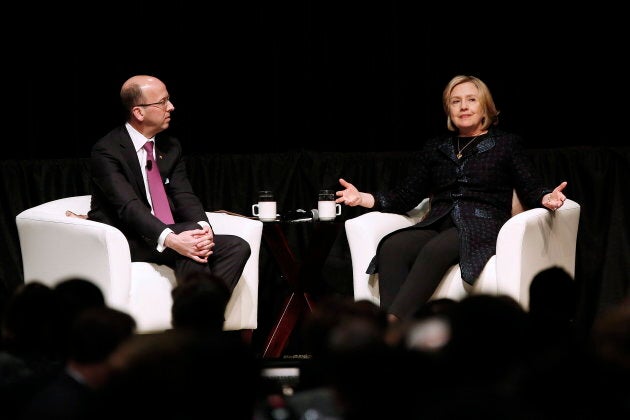 All of this came to mind recently when CBC news quoted individuals who thought that Catalyst Canada, a group devoted to accelerating progress for women through workplace inclusion, should not have appointed a male, CIBC CEO Victor Dodig, as chair of their advisory committee.
Males have a very real stake in serving as champions for gender equality and diversity in general. Not only is it the right thing to do, it is also good business, because diversity increases profits as numerous studies show, including this one from the Harvard Business Review.
The CBC framed the story in this way: "Group devoted to advancement of women in workplace defends appointing a man as chair. Qualifications of new chair not the issue, critics of move say."
Catalyst Canada was thus placed on the defensive for having selected a qualified individual who happened to be a man (and by any measure, Victor Dodig is a progressive individual, eminently qualified).
Isn't one of the pillars of diversity that qualifications, experience and talent should surpass gender, ethnicity, sexual orientation or any other factor?
There's a long list of men championing gender equality in all sectors of society.
But this wasn't the end of it. A couple of days later, a Toronto Star editorial chimed in on Dodig's appointment. "It's inconceivable that an organization whose mandate is to increase the representation of women in the corporate world could not have found highly competent women to fill this role," the Star editorial stated.
Thankfully, there's a long list of men championing gender equality in all sectors of society: business, sports, politics and entertainment.
In business, there has been Dodig's predecessor at Catalyst, Bill Downe, who is retiring as Bank of Montreal's CEO in October; Rogers Communications vice-chairman Philip Lind; and a host of others in Canada. For the past 12 years, I've personally spearheaded the Annual Rosenzweig Report on Women at the Top Levels of Corporate Canada in a bid to bring fact-based attention to this issue, and pressure corporations to increase the number of senior women decision makers.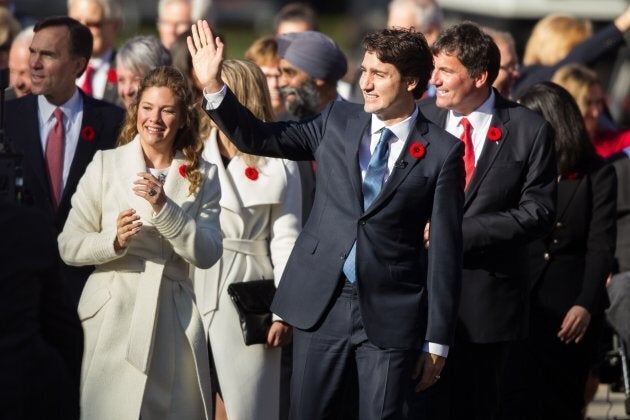 In sports, the most high-profile are NBA players who've teamed up with Sheryl Sandberg's progressive LeanIn organization to further the cause of equality.
In politics, we need look no further for male leadership than our Prime Minister Justin Trudeau, whose cabinet is gender balanced, or former Justice Minister Irwin Cotler, the first male MP to join the women's caucus and the man responsible for two female appointments to the Supreme Court to better balance our highest court.
In entertainment, dozens and dozens of stars — from Canadians Kiefer Sutherland and Ryan Gosling, to Mark Ruffalo and Tom Hiddleston — have thrown their star power behind Emma Watson's #HeforShe international equality campaign.
It sends a signal that both men and women must have leading roles if we're going to achieve true gender equality.
Over the years, I've observed that actions do indeed speak louder than words; that diverse points of view should be encouraged; and a strong team outperforms a strong individual virtually all of the time.
Some may find the symbolism of a man chairing Catalyst's advisory board all wrong; I find it completely right: it sends a signal that both men and women must have leading roles if we're going to achieve true gender equality in business and society.
Why limit the effort to 50 per cent of our population, when including 100 per cent can hasten real, lasting and necessary change?
Jay Rosenzweig is the Managing Partner of ROSENZWEIG & COMPANY, a leading talent acquisition, executive search, and emerging tech advisory firm.
Follow HuffPost Canada Blogs on Facebook