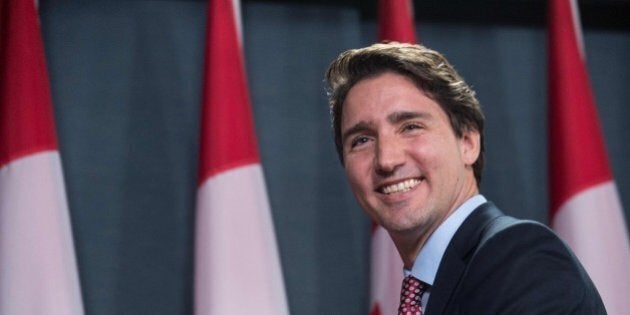 From a talent acquisition and recruitment point of view, one thing is quite clear: Justin Trudeau is off to a good start.
Over the more than quarter century that I've been vetting and recommending candidates for leadership roles in global companies, I've learned that actions indeed speak louder than words, symbolism matters, diverse points of view should be promoted, and a strong team trumps a strong individual all the time.
Mr. Trudeau has checked all the boxes. The symbolism of the team arriving together via bus or being sworn in boy-girl, boy-girl cannot be missed and there are three other actions that must be highlighted: Keeping promises, less can be more and reflecting today's country points to future benefits.
Mr. Trudeau promised a more transparent way of governing, including the devolution of power from the Prime Minister's Office to strong ministers. From veteran MPs like Ralph Goodale, Scott Brison and Stephane Dion to newcomers with bold ideas like Melanie Joly, Jody Wilson-Raybould, Jane Philpott and Chrystia Freeland, Mr. Trudeau has a strong and talented team.
Another promise the PM made was gender equality in the cabinet for the first time in Canadian history. He appointed 15 men and 15 women, plus himself, so it's near parity. Some view this as a sort of quota system because women MPs total 26 per cent, not 50 per cent. I do not see it that way.
The reason is simple: Mr. Trudeau has 50 female MPs, the most of any party in the House of Commons. That's a lot of talent to choose from and he will not be forced to select any woman who is not qualified.
The cabinet should be a reflection of Canada where women represent 51 per cent of the population. And women, especially young women, need leadership role models in public life and business. Mr. Trudeau's cabinet of half women is a boost, or perhaps a tipping point, towards true gender equality in government and, hopefully, business.
The Trudeau cabinet at 31 is smaller than Stephen Harper's cabinet of 40. Fewer cabinet ministers gives rise to stronger leaders and greater efficiencies.
And though the cabinet may be smaller, Mr. Trudeau's tent is much bigger as he increases the responsibilities of backbench MPs on committees and task forces. In other words, there will be louder voices all across his team, not just in cabinet.
Beyond gender, the cabinet better reflects the makeup of contemporary Canada through ethnic diversity, sexual orientation and past experiences, both in business and government and, perhaps just as importantly, in life.
For example, Defence Minister Harjit Sajjan, is a Sikh who came to Canada as a young boy and grew up into a decorated Canadian soldier and a former Vancouver Police detective. Having been deployed in Afghanistan, Sajjan will add depth to issues such as Canada's role in the Middle East and terrorism in general.
Or, Health Minister Jane Philpott, a doctor who went to Africa for a decade to provide medical assistance to the desperately poor. Her eldest daughter died of meningococcemia in Niger and yet Dr. Philpott continued her work. Life experiences like that can add deep context to cabinet debates about poverty, healthcare and refugees.
Aboriginals have been given a strong voice with Jody Wilson-Raybould, a former Crown prosecutor and former Assembly of First Nations regional chief. She is the first aboriginal named to the key justice portfolio. Aboriginal youth is the fastest-growing demographic in Canada and 400,000 will be entering the labour force over the next decade. They require support and programs to help them reach their potential.
In 1967, it was Pierre Trudeau who said, "There's no place for the state in the bedrooms of the nation." And it's his son who will continue to help change societal attitudes towards full equality for same-sex couples. Scott Brison is married and he and Maxime St. Pierre are the proud fathers of twin baby girls. With the important cabinet post of head of Treasury Board, Brison will re-inforce that sexual orientation has nothing to do with performing the job.
There's lots more talent on the Trudeau team and the next four years are sure to see real change in how Canada is governed.