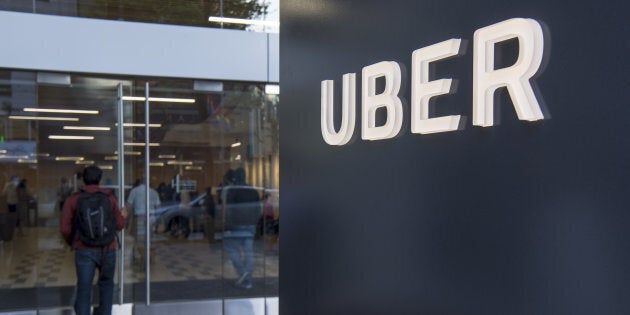 Travis Kalanick's recent decision to step down as CEO of Uber came amid an extended amount of controversy.
Kalanick, at this juncture, likely needs reflective time. He not only lost his job and has been called out for missteps in behaviour, but he also lost his mother to a tragic boating accident, one that badly injured his father. He may eventually turn out to be a serial start-up guy -- an individual with drive, a knack for entrepreneurship and a stream of innovative ideas. If so, we shall hear from Kalanick again in time.
Which brings us to the next question -- who should take Kalanick's place? Currently the company is being run by committee with oversight from the board. But Uber, which has grown to be a global enterprise with a myriad of challenges, clearly needs a leader. Who might that leader be?
Given allegations that Uber has fostered a difficult and unfair work environment for women, one approach would be to install one of the many tremendous, well qualified women in the CEO position.
In fact, Uber has hired a number of great women of late. Bozoma Saint John, the former Apple marketing executive, was appointed Chief Brand Officer at Uber earlier this month. Harvard Business School professor Frances Frei was appointed SVP of Leadership & Strategy, and Liane Hornsey, a former VP at Google, was appointed Chief Human Resources Officer.
As regards the CEO position, names that come quickly to mind include Sheryl Sandberg, COO at Facebook, YouTube CEO Susan Wojcicki, and Ruth Porat, CFO at Alphabet (owner of Google and YouTube).
All three of the above-mentioned women are highly respected and have performed well in the gender diversity-challenged realm of high tech.
There are of course obstacles, though not necessarily unsurmountable, as there always are with great candidates. First and foremost, they already have great jobs and a move to Uber would entail considerable career risk. In the case of Porat and Wojcicki, Alphabet is a significant Uber shareholder. The other shareholders -- including Kalanick, who retains considerable holdings -- may not wish to put an Alphabet executive in the driver's seat.
In addition to the above three ideas, a quick scan of today's executive suites produces a number of female executives who could plausibly take on Uber's admittedly challenging CEO role.
There is, for example, Mary Bara, CEO at General Motors. Auto-centric Detroit was the boy's club par excellence until Ms. Bara broke the glass ceiling. Armed with an undergraduate degree in Electrical Engineering and an MBA from Stanford, she not only navigated her way to the top, but has proved very adept at handling legal and regulatory issues -- skills that will come in very handy as Uber faces increased regulatory pressure and litigation. She also understands the emerging autonomous vehicle phenomenon.
Another possible candidate is Marissa Mayer, former CEO at Yahoo and a Google executive. While some may question her performance at Yahoo, others would say that, given Google's dominance of the search sector, she faced an impossible task. Mayer certainly has the academic credentials – a B.S. in Symbolic Systems and a Computer Science Master's, both from Stanford – and she knows Silicon Valley.
I would also suggest one dark horse candidate -- Canadian Moya Greene, CEO of the Royal Mail (the first non-Brit and first female CEO in their 500-year history). She has experience in the transportation and logistics sectors. She embraces innovation. She has a law degree and extensive experience dealing with regulators, governments and the media. She ran Canada Post and had previous senior posts at Bombardier and in banking.
Finally, I would suggest Beth Comstock, Vice Chair at GE, where she is in charge of Business Innovation. In that role Comstock oversees the company's digital efforts, while also having responsibility for marketing and branding. Previously she was President for Integrated Media at NBC Universal where, among other things, she championed the development of Netflix rival Hulu.
If you really look at Uber today, it is a company that needs to navigate a complex array of legal and regulatory issues, while also figuring out how to stay relevant in a world where truly autonomous vehicles move from fantasy to reality.
Let me be clear -- I am not conducting the search for Uber's next CEO. But if I were, I would look seriously at a diverse candidate pool, including leaders who understand the regulatory environment; know how to drive positive cultures; and have the vision to successfully take the business into a fast changing, revolutionary future. I would not discount male candidates either, but hiring one of the many excellent and super-qualified women leaders out there would send a strong message.
Jay Rosenzweig, through his award winning enterprise, Rosenzweig & Company, is a global expert in designing, building and attracting world class executive teams.
Follow HuffPost Canada Blogs on Facebook