Ice hockey is as elegant and beautiful as the Sochi Olympics are repugnant. Vladimir Putin is a gangster running a gangster state that officially and unofficially persecutes gays to deflect attention from the state's incomprehensible-scale corruption. The threat of a terrorist attack at these games is more realistic than usual and journalists are worried -- Bruce Arthur hopes Putin's iron fist, normally objectionable, keeps him alive.
Putin initially "estimated" the Olympics would cost $7-billion but this figure has ballooned to...$51-billion. Putin's cronies won contracts for projects that mysteriously went over budget (First Olympic Stadium, an estimated $50-million became $500-700-million). Private businessmen must cough up Olympic funds if they want to continue operating in Russia.
Yet, despite costing $51-billion, more than all previous winter Olympics combined, the athletes and journalists accommodations aren't just thrifty and unfinished, they're a farce: bathroom stalls have two toilets with signs cautioning against flushing toilet paper. Some hotels have no hot or cold water. Other hotels don't even have a lobby yet. A journalist emerged from the elevator only to see stray dogs running the hallway. These dogs get "removed" (a very Russian euphemism).
If Beijing was dubious, Sochi suggests the Olympics are primarily, if not exclusively, a flagrant international scam for despots to gain legitimacy and tacky prestige to enrich Putin's people. These Olympics are an email scam only more brazen, millions of times larger, wildly successful, and perpetrated by the last people who need money.
I admire the athletes themselves, of course, but they are merely used to supply a legitimate pretext for a larger, very ugly thing. Sure, political and corporate faux-patriotism at the Olympics isn't new. It's about as old as the (modern) Olympics, but it was never this bad. Canadians are realizing this now, but corporations are slow and don't yet understand how quickly Olympic cachet is fading. TV networks assumed our interest and the billion dollars to broadcast it were on an equal rate of inflation, but I doubt this is so. Roots and CBC commercials obviously appeal to patriotism to promote their products, but this Olympics is so disgraceful and unacceptable that supporting it feels anti-Canadian. This confuses our relationship with Canadian athletes, who can be an inspiring lot and deserve better.
Beside growing indifference are calls to boycott the games. I'm taking a principled stand by boycotting curling, but can Canadians watch hockey in clear conscience?
I ask as a serious hockey fan. I've watched nearly every tournament of the 21st century, even the Spengler Cups. In 2002 I paraded up Yonge Street for hours, flag draped around my neck. I bought posters and pennants, and redeemed cereal box coupons for a mail-in four-disc documentary of the tournament. Crosby's 2010 overtime golden goal brought me identical euphoria.
So yes, there's much to be disgusted with at this Olympics, but here's why I'll still watch.
The hockey is simply too good. Aesthetically, you'll never see better skating, passing, shooting. Such all star talent never gets this stacked in such important games, not even in the Stanley Cup finals. Our first line centre is Crosby, not Bozak. Sure, the Olympics were originally supposed to feature amateur athletes, so it's just one more scam that NHL players are eligible, but they're there and I'm watching.
But I don't feel watching the Olympics that I detest are hypocritical. Did Canadians boycott the '72 Russia series to denounce communism? No, and even if you hated capitalism, Russia had forced labour camps years after Stalin's gulags shuttered.
You know who else is watching hockey? Putin. He needs gold medals or Russian glory suffers internationally, in his mind. Men's hockey is the most coveted, most prestigious gold medal. It's the last event for a reason. Hockey is huge not just here but in Russia, and this is the truest test of which country has the best players. Putin is rooting against Crosby. How exciting to count on such talent dashing Putin's hopes! So long as we win our games and Russia wins theirs, two big ifs, we'll play them. And every sick Canadian dangle, every tape to tape pass, every shelfer top cheese will be daggers in Putin's black heart.
An important distinction: I'm in no way rooting against Russia out of an outdated Soviet-era hostility. I love the country that gave us Mogilny and Tolstoy. More, I'm dubious of the way the Olympics simultaneously incite national jingoism then claim world solidarity. Nationalism doesn't mean what it did, and is even distrusted by younger generations around the world thanks to expanded telecommunications and increased international travel. This isn't true everywhere, of course, but perhaps it's another reason why people are tuning out the Olympics.
Putin thrives off Western criticism. He knows civilization opposes human rights abuses, he will not reverse course once someone tells him immorality is bad. He is expressing dominance and power by not caring. The more brazen his defiance, the more wasteful the spending, the larger his raised middle finger. I'll close with Eastern criticism: Putin's underlying attitude that created Sochi would sicken Tolstoy to the core. These Olympics are anti-Russian. They're a monument to poshlost.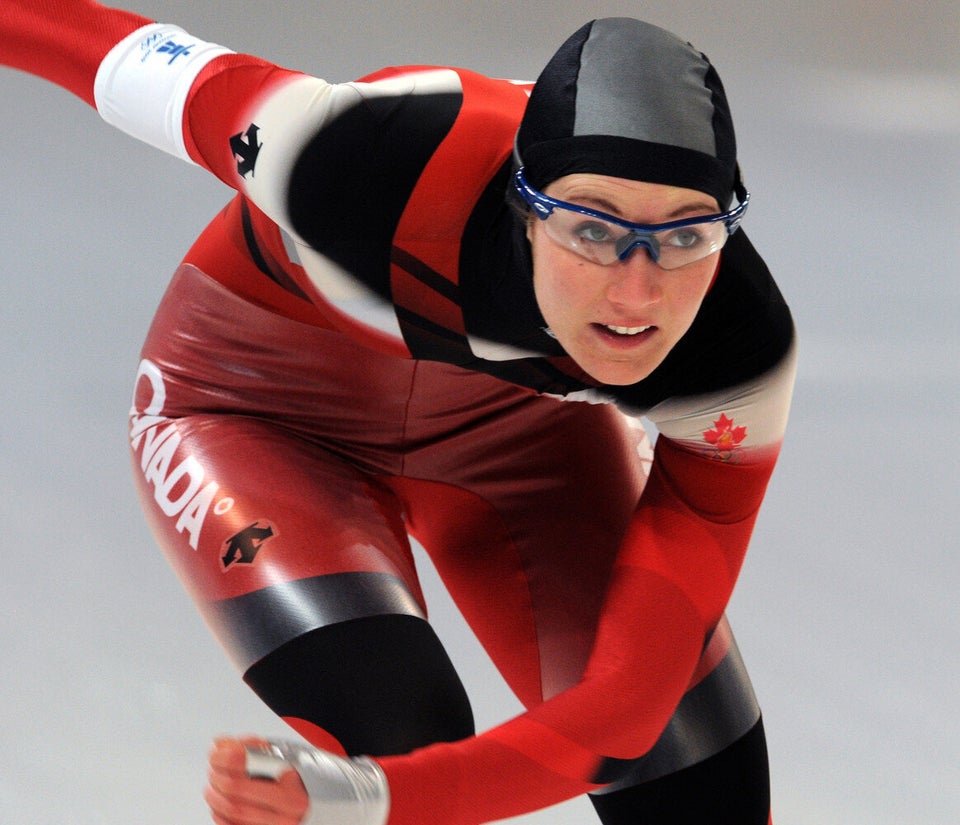 Gay Athletes At The 2014 Sochi Olympics