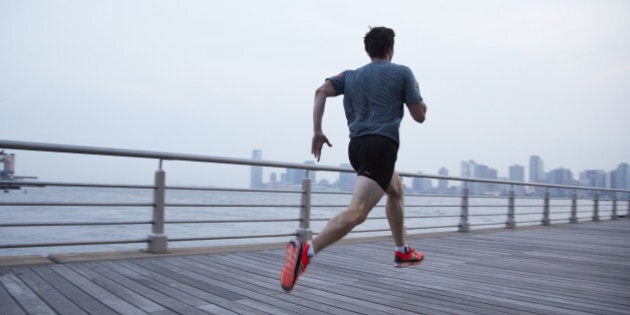 The word courage has its roots in the Latin word "cor" -- meaning "heart" -- so for me, describing someone as courageous has little to do with his or her being brave or facing adversity. Courage is not about public manifestations of resilience, and has everything to do with navigating that place of vulnerability that lies inside your heart. It's having the faith to reside in what at times can be a very lonely place, one haunted by echoes of self-doubt and reverberations of debilitating fear and shame.
This is a place I know all too well. Over the years, these echoes have derailed and horrified me, yet today, they awaken me. I am a survivor of sexual violence, not a "victim," but a "survivor." It may be a subtle distinction, a semantic slight of hand, but it's a critical distinction to make if one ever hopes to move through trauma rather than be ensnared by it. I don't believe that trauma is ever something that you can "get over" or "put behind you," nor do I believe that it is something that gets imprinted on you -- an indelible stigma to be carted around for the rest of your life.
A life that is touched by trauma is a life that is forever changed. From that moment forward, a survivor must now navigate his or her life with an ever-present companion in tow, a constant reminder of what once was and of now what must be. Ignoring the presence of this "companion" is not only futile, but ultimately self-destructive. You can neither drink it into silence nor drug it into oblivion, so the sooner you get comfortable with its shadow, the better your chances are of navigating the landscape of the unknown.
I want to be perfectly clear when I say this - At 12 years old, when I lay alone on the muddy ground, having just been violently raped by two young men, I felt as though my world had ended, something had been taken from me. I saw myself as broken, and worthless. But here's what I want you to know about me today... In a strange way, it was that very 'brokenness' that granted me access to that divine place of courage inside of me. It has taken me more than 35 years to embrace the echoes of vulnerability that reside in my heart. And that menacing stalwart 'companion' that trauma thrust upon me is no longer something I try to silence, but now, it's my constant reminder that I am indeed alive - that I am not broken.
As an authour and as a high-profile endurance athlete, I came to the decision that I had a responsibility to engage my community in an honest and open discussion about the prevalence of sexual violence and the norms and culture that perpetuate this trauma. On October 18, I will be running the Toronto Waterfront Marathon three times on the same day (126.6 km) in support of the #ItsNeverOkay campaign, a governmental and media campaign that reminds us that we all have a role in speaking up when we see situations of sexual violence or harassment.
By engaging in this feat of endurance, I will demonstrate how resilient survivors of sexual violence are. But my greatest hope is that the media attention generated by this event will help initiate a long overdue dialogue about how each us has a role in building the nurturing society we want our children to grow up in.
It will take me around 12 hours to run this distance, and there will be times when I will feel that I don't have the strength or the willpower to carry on. Those will be the times I will remember that 12-year-old boy lying in the mud... Those will be the times I will hear the voices of others whose lives were forever altered by sexual violence... Those will be the times that I will see the look in my wife's eyes -- because it was in that loving gaze that I was reminded of the strength and goodness inside me that for far too long I could never recognize.
If you're a survivor of sexual violence, or if you are a partner or friend of a survivor, and you would like to send me a message of support -- and remember, these are the voices I am running for... You can email me at runjprun@gmail.com or send me a message on Twitter @runjprun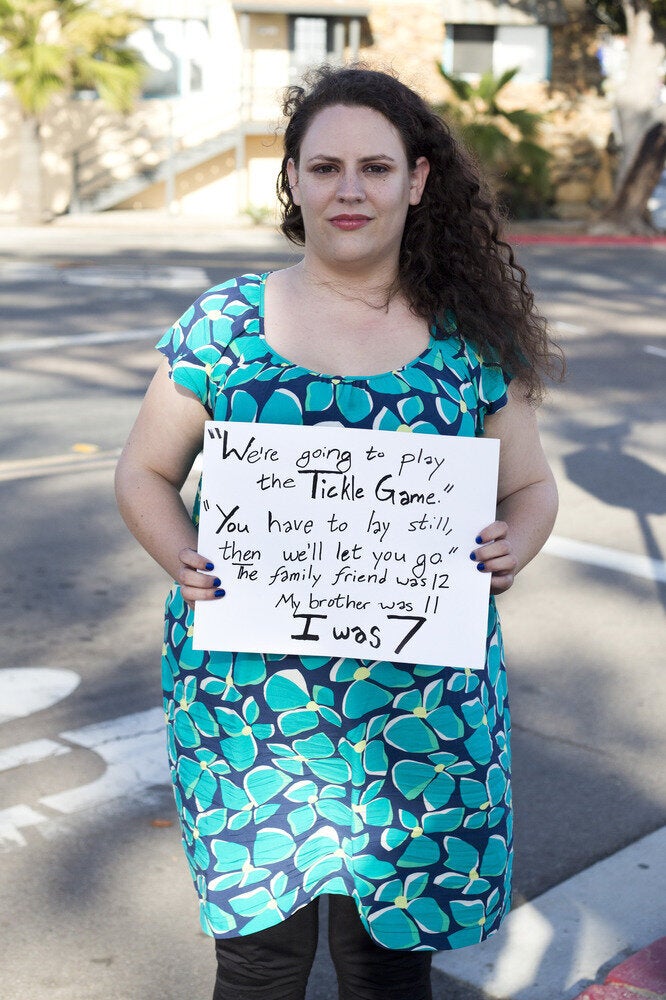 40 Powerful Images Of Surviving Sexual Assault