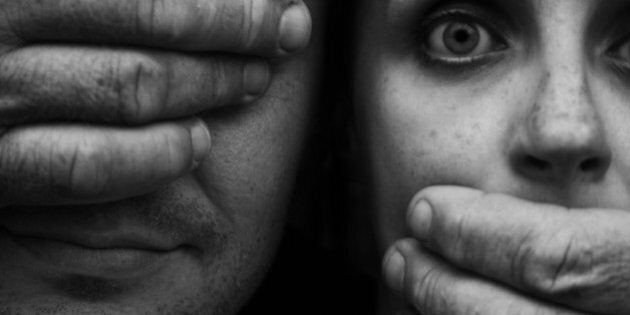 For nothing other than the privilege of my birth, I was fortunate enough to be raised in a middle class family in the 1960s and 1970s in a prosperous liberal democracy.
As a boy, and later as a young man, I was taught to bury my feelings and to embrace everything that being a man afforded me. Further, as a gifted athlete, I was granted entry into that inner sanctum of testosterone fueled manhood known as the sports world. Unlike today, inclusiveness, fair play and empathy we're certainly not the buzzwords of our generation.
Looking back on the formative years of my adolescence, I see how I was inundated with images and practices that objectified women, degraded women and marginalized femininity as something to be avoided if I was to truly be a "man." Locker room conversation was rife with bravado of sexual conquests and overt objectification of women.
But what the other young men in the locker room didn't know was that hidden within plain sight was an interloper in their midst. You see, two years before I entered high school, I was the victim of a violent rape that took place a mere few kilometres from the football locker room I was now standing in.
From the moment of that assault, I chose to disappear, fractured into different people -- the person I was afraid to let you see, the person I wanted you to see, and the young man who struggled with that internal turmoil every day for the next 30 years. I've heard that living as a survivor of rape is like living with a secret tumor. It metastasizes in the dark hollows of shame, and it continues to destabilize and corrupt every bond and every relationship in a survivor's life.
As I grew older, and my secret became buried deeper, I couldn't help but feel that not only was I living a lie but also our society was perpetuating this self-imposed silence. Fast forward through 30 years and you'd witness my living with the rippling repercussions of sexual violence -- addiction, sleep disruption, alienation, depression, hyper-vigilance and thoughts of suicide.
Now as I'm about to turn 50, I honestly believe we have come to a point as a society where we are finally willing to have a serious dialogue about the prevalence of sexual violence in our communities. As a man, and as a survivor of sexual violence, I feel that I have a responsibility to help in any way I can to facilitate that conversation.
Here is what I commit to doing in order to work towards shaping a society free of sexual violence. I write this as a means not only for my own accountability but also in the hope that it will initiate your own thought process and suggestions.
Getting the professional support I need to address the consequences of the sexual violence in my past. For me, this also involves expressing my gratitude by letting the often underfunded and overworked frontline support workers know what an important role they play in the healing process.
Working towards tearing away the layers of taboo that surround the topic of sexual violence by openly sharing my experience with sexual violence, particularly the disclosure process and the impact that can have on a partnership and family.
Seeking ways to bring more men into a conversation in which they have traditionally been woefully absent.
Actively drawing attention to, and speaking out against the prevalence of sexual violence in mainstream media, movies, and television. If you consume it, you promote it!
Using social media responsibly by responding to inappropriate material that perpetuates marginalization and rape culture. This has meant that instead of simply not "liking" something that has been posted, I voice my concerns by commenting, unfriending or reporting.
Striving to become a beacon of hope for other survivors by demonstrating how incredibly resilient we all are. On October 18, 2015, I'll be running the Toronto Waterfront Marathon three times on the same day (126.6 km) to help raise awareness for the #ItsNeverOkay and #BeenRapedNeverReported campaigns. If you'd like to share your own story of resiliency or to offer your words of encouragement before or during my run, feel free to email me at runjprun@gmail.com.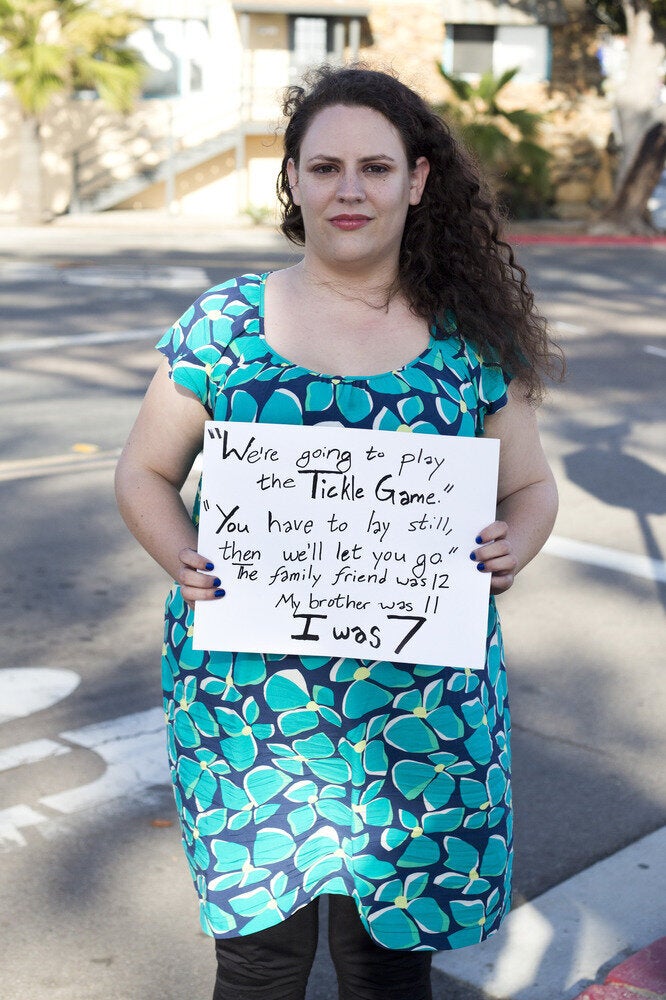 40 Powerful Images Of Surviving Sexual Assault