Every year on October 10, we recognize World Mental Health Day. It's an important day upon which the global community strives to not only raise awareness of mental health issues but also mobilize efforts to support mental health initiatives at both the grassroots and national levels.
Leaving aside the immense political and economic hurdles faced in terms of adequately funding the appropriate educational and medical supports needed to address this multi-faceted issue, I think we can all agree that each us plays a vital role in helping to eliminate the stigma surrounding fragile or compromised mental health.
Quite possibly the bravest thing each of us can do is to show up "whole," vulnerable and authentic.
Is there anything more tragic than going through life "unseen," feeling crushingly alone despite being in community? That's exactly what living with the stigma of compromised mental health feels like.
Stigma is showing up with a full heart and only revealing half of it.
Stigma is having to look at the pity in someone else's eyes as they watch your life falling apart.
Stigma is only feeling safe sitting in the waiting room of your psychiatrist's or therapist's office, knowing that here, and only here, do you feel people really know you.
Stigma is filling out the disability benefits form from the Human Resources department because you can no longer function at work.
Stigma is feeling broken and unworthy of love as you sit across from your partner as he or she struggles to find the right words to take away some of your pain and all of your hurt.
My own experience with tenuous mental health is not dissimilar to that of countless others -- a torturous and haunting journey through the dark cavernous abyss of depression, waves of paralyzing nausea-inducing anxiety attacks, nights of being jarred awake in a cold sweat from piercing night terrors otherwise known as the unforgiving echoes of PTSD.
Yet despite all of these symptomatic signposts that demarcate the jagged terrain of mental illness, I am still inclined to argue that the most soul-destroying symptom of all, and a byproduct of the stigma of living with mental illness, is the self-internalized belief that you will never be able to inhabit all of your life. It's facing the reality of a life immersed in the dissonance that comes from never feeling "whole."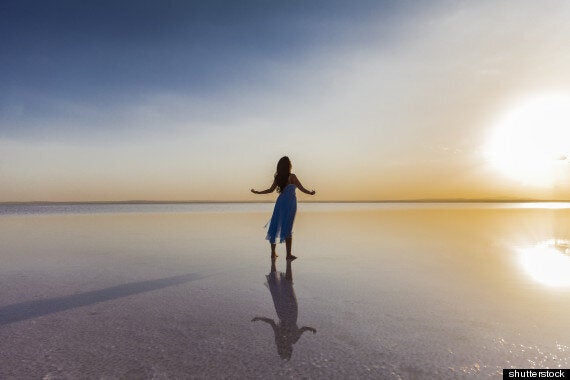 I recently heard an interview with the American social and political activist, Courtney E. Martin, in which she described how exhausting it is for us to constantly craft our online persona -- an endless happiness parade of joyful selfies, highlights and stylized moments.
In her interview, Courtney suggested that quite possibly the bravest thing each of us can do is to show up "whole," vulnerable and authentic. Indeed, a terrifying prospect for most of us -- but as Courtney points out, "Sometimes it can be worth it, in part because when you show up whole, you give other people permission to do so as well. You can actually feel the air change when someone does this, can't you? It's as if our cells collectively relax, oxygenated by the idea that this is a place where, apparently, we can show up as ourselves. What a relief. What a gift."
So, I guess that brings me back to reflecting upon the significance of World Mental Health Day, and how I would love to see more and more of us who struggle with mental health issues deciding to step beyond the stigma into our whole life.
Just like Dove's well-publicized Real Beauty Campaign of a few years ago, where women were encouraged to post no-makeup selfies to show their real beauty, I suggest we consider a similar campaign around mental health. I encourage you to join with me in this campaign by using the hashtag #ThisIsMeToo.
Let me start us all off by sharing:
I'm an elite athlete, but I also suffer from PTSD and anxiety disorder. #ThisIsMeToo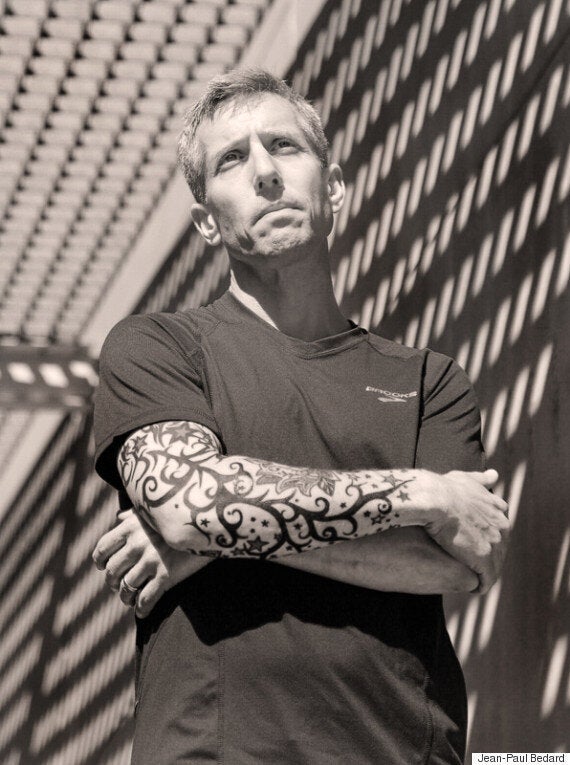 If you or someone you know is at risk please contact your nearest Crisis Centre or call Kids Help Phone at 1-800-668-6868 to speak to a counsellor.
Frame Of Mind is a new series inspired by The Maddie Project that focuses on teens and mental health. The series will aim to raise awareness and spark a conversation by speaking directly to teens who are going through a tough time, as well as their families, teachers and community leaders. We want to ensure that teens who are struggling with mental illness get the help, support and compassion they need. If you would like to contribute a blog to this series, please email cablogteam@huffingtonpost.com
Follow HuffPost Canada Blogs on Facebook