It doesn't matter who you are -- a five-year-old racing around the school playground at recess or a fifty-five-year-old squeezing in a 30-minute tempo run between corporate board meetings, the same thing holds true for all of us: Running will change your life if you let it. From the elite Olympian sliding on her racing spikes to the weekend warrior lacing up his trail shoes for a little 10k run through ankle-deep mud, running is a gateway on which you can slip away from yourself as you run towards the "you" that you've always wanted to be.
As a veteran of over 100 marathons and ultra marathons, I have witnessed first-hand how running has ripped me open and laid me bare, only to build me back up again with fortified resiliency. One of the joys of being a high profile endurance athlete is that I am often invited to speak to running groups in order to share some of my running journey with other passionate athletes. The question I'm asked most often is what motivates me to keep running, so I thought I would share my answer with you now.
There is one thing, and one thing only that is standing in your way, and that's you! For years now, I've been waking up at 4:15 every morning and heading out the door for my run, and it's not because I enjoy running through the dark, lonely streets of Toronto. I run because it is a commitment that I made to myself to build a better me than I was yesterday. My motivational mantra is "Get up. Get out. Get 'er done!" You know what? We all say we're too busy. We have no time -- I think that's a lie we tell ourselves because we are too afraid to reframe that question: "What are my priorities?" The best way I've found to silence the naysayers in my head that tell me I'm too tired, too busy, too stressed, is to get my run in at the beginning of my day, and in so doing, I make my physical and mental health my number one priority.
Forty minutes into a hard tempo run when my calves are twitching, my quads are screaming, and my lungs are burning, it's as though I'm floating on a magical endorphin high that makes me feel invincible. But when I really think about what motivates me to get out the door for my run, it's not the buzz of the run itself, but the serenity that follows my workout. A friend of mine sent me this quote today that completely encapsulates what running can do for you. "I run because somehow completely exhausting myself is the most relaxing part of my day." I guess another way of looking at it is to say sometimes you have to speed up in order to slow down.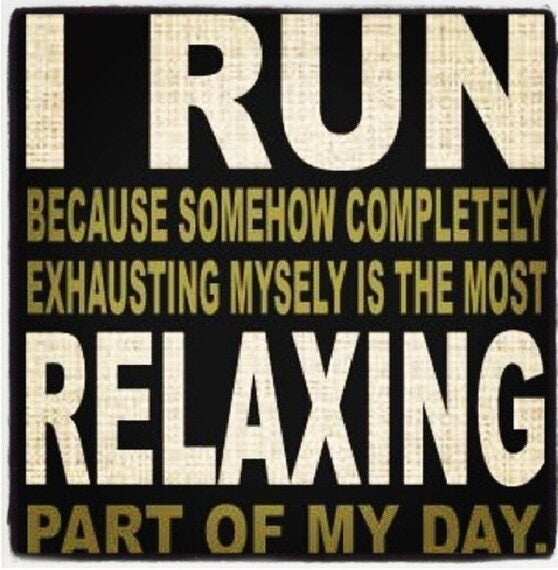 I also believe that deep inside, all of us have something that eats away at us, something that just doesn't sit right. Maybe it's some trauma from your past, or hurtful words that still resonate, or even some "dis" ease you are currently living with. For me, it was coming to terms with sexual abuse in my childhood. I can think of no better motivation than to invite you to turn your negative cruel into positive fuel. Reach inside and tap into that part of you that lives in the darkness and slowly begin to embrace it for what it really is --adversity that has made you the stronger person you are today.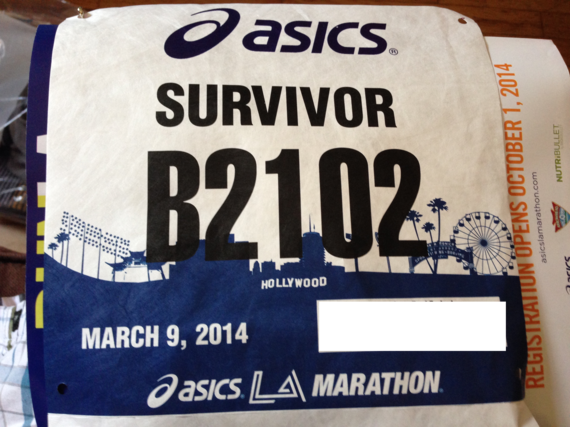 And finally, try not to forget that with every stride you take out there, you're not only leaving your footprint on the road or on the trail but also leaving your trace on someone's heart --Be that inspiration that pulls someone else into the running community and into a richer life. The more you run and the farther you run, one thing becomes crystal clear. The less you carry, the easier it is to run. So, maybe it's time to ask yourself: "What am I still holding on to?"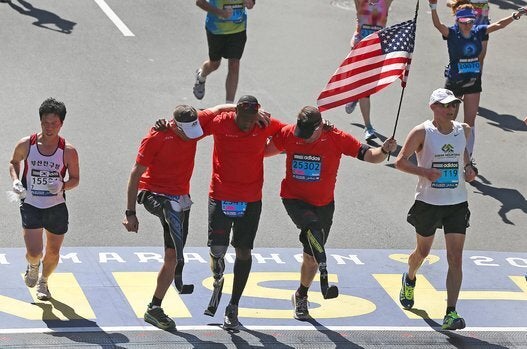 2014's Best Running Photos