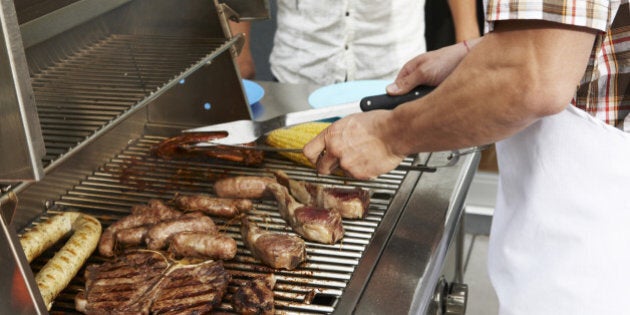 Barbecue season is fast approaching, and nothing goes better with a cold beer than a perfectly grilled steak or hamburger. Chances are, the barbecue sitting out on your patio is past its prime and investing in a new one may seem like a daunting and expensive undertaking. Lucky for you, RedFlagDeals.com has laid out some of their top tips to help you navigate through your barbecue purchase. From the size and type of unit to the best time of year to buy it, you'll find everything you need to get the right barbecue to meet your grilling needs this summer.
1. Quality does not necessarily increase with price.
Many of the units that sell for over $1,000 have the same functionality and quality as less expensive options. Your first step will be to set your budget, and we cannot stress enough the importance of reading reviews. The top-rated barbecues on the internet can be purchased for $900 to $1,000, and these grills often have better reviews than the barbecues that cost hundreds of dollars more. If you're working with a tighter budget, other units of a largely comparable quality to the top-rated options can be purchased at a few hundred dollars cheaper if you're willing to sacrifice some of the cool bells and whistles. A more detailed look at the top-rated BBQs of 2016, across a range of price categories, can be found here.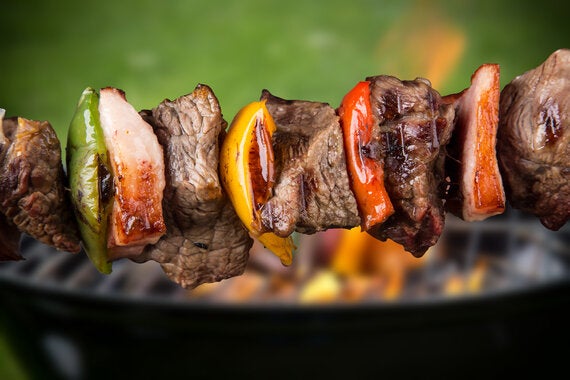 2. How large and sophisticated of a barbecue is necessary for your needs?
The first step when deciding this point is to consider how many people you plan on cooking for on a regular basis. A family of four, or someone who regularly hosts backyard BBQs for large groups of people, will require a larger-sized barbecue than a family of two. An easy rule of thumb is to allow 100 square inches (or 645 square centimetres) of cooking space per person per main portion, plus a side.
You'll also want to consider what you plan on cooking a majority of the time. If you are more of an occasional steak and hamburger griller, a BBQ with a rotisserie add-on is likely not necessary, so you can skip out on this option and potentially lower the price of the unit that fits your needs. However, if you plan on preparing intricate dishes with many ingredients on a regular basis, be sure to purchase a barbecue with extra prep space and hooks for the various cooking tools you'll need.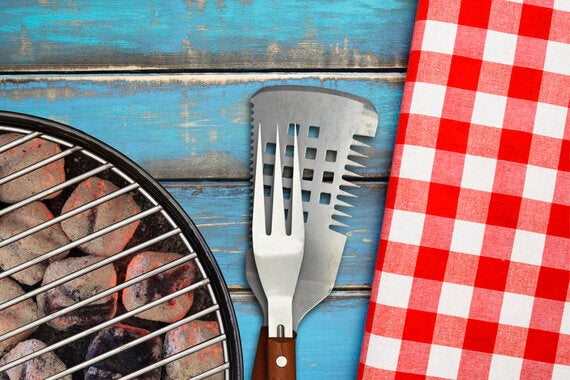 3. What's the best time of year to purchase a barbecue for maximum cost-savings?
If you can wait, Canada Day weekend, late July, and early August are proven to be the best times of year to purchase a barbecue, with many stores dropping prices to clear out their summer inventory at this time. According to consumer reports, prices can drop by as much as 60 to 80 per cent and you'll still have a month or two to enjoy your new barbecue before the weather turns. In addition, be sure to regularly check deal sites like RedFlagDeals.com where you can find some of the best barbecue deals across retailers, all in one place.
One of the most important qualities in a barbecue is even heat. Gas burners are able to quickly and accurately achieve multiple cooking temperatures across the grill, with minimal cleanup afterwards.
While charcoal barbecues generally take more time to set up and clean up, an added bonus is the smoky flavour that charcoal adds to your food. The taste alone can be reason enough to choose a charcoal BBQ over a gas unit, and tolerate the additional cleanup it requires.
Finally, when factoring in cost, keep in mind that, while a gas barbecue is usually more expensive to purchase than a charcoal, you will likely save money in the long run as the cost of gas is often more affordable than bags of charcoal over time.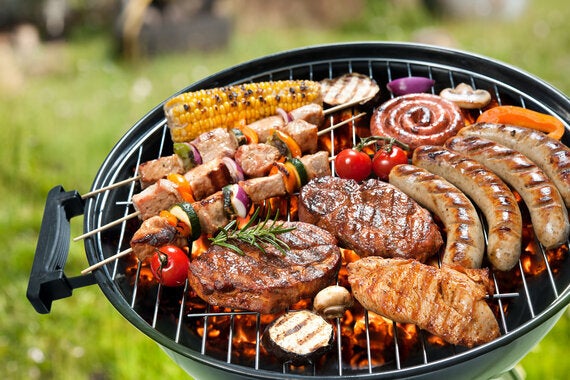 5. Extra bells and whistles
Now that you're a deal savvy barbecue expert, you can put the money you save on your unit towards some BBQ extras to enhance your grilling experience. Here are some of our must-have deals for barbecues and barbecue accessories currently available on RedFlagDeals.com: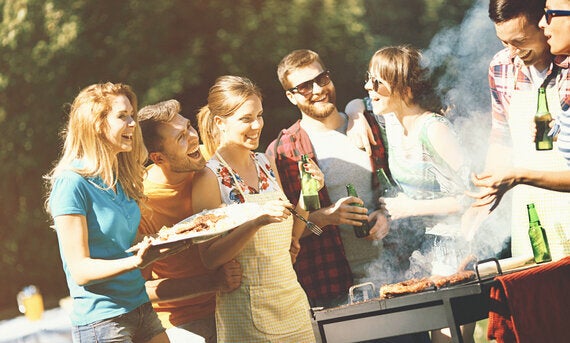 Be sure to check out RedFlagDeals.com for even more tips to help with your next BBQ purchase, as well as the best deals on grills, barbecue tools, and food for grilling all summer long!