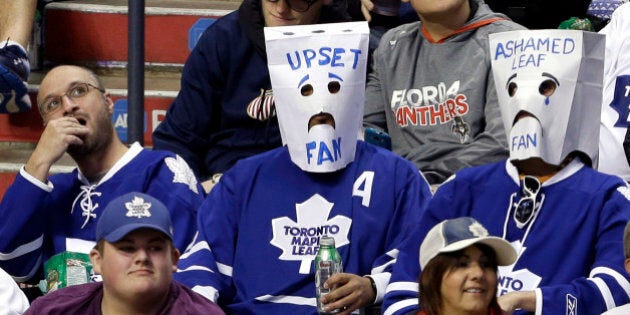 The Toronto Maple Leafs have some of the most loyal fans in the NHL, but does this loyalty have a limit? With the NHL playoffs currently riveting fans across of North America without the blue and white, the lack of positive results on the ice may drive some fans to rethink their allegiance when it comes to Canada's favourite sport. So, how can the Leafs not only start to rebuild for next season but also restore trust in their loyal followers? Social media could be part of the answer.
Social media has proved to be a vital tool in increasing brand recognition. It's essential that social channels act as the brand's voice, making sure this tool is maximized and your key messages are strategically crafted to communicate with your key audience (some would argue that the Stanley Cup of social media may reside in southern California, with the Conn Smythe of Twitter in south Florida.)
The Maple Leafs franchise has shown great initiative in inspiring positivity through social media with some of their latest efforts:
#TweetSweet: This campaign was launched to shed light on the issue of cyber bullying, especially in light of recent events where certain players were criticized online. It entails people tweeting out positive messages using this hashtag, which then enters you in a draw for a chance to win Leaf tickets.
Blue and White Wedding: On March 19, 2015, a couple of die hard Leaf fans got the chance to get married on centre ice at the Air Canada Centre as part of an Ultimate Leafs Couple contest.
Player Ticket Programs: A number of Leaf players are involved in charitable ticket programs that give various groups a chance to attend a game. People involved in groups such as Kadri's Kids Clubs, Bozak's Buddies and Lupe's Troops are then highlighted through social media, shinning a light on charitable actions.
Is this enough though? This is not to say that the Leafs' social media efforts need help, in fact they are admirable when it comes to content creation and brand building. But perhaps they are missing a key element that can help bolster the struggling relationship between the brand and its fans.
Season after season begins with hope and promise, but ends with disappointment. The hopelessness of being a Leaf fan may continue to affect the franchise's followers, and therefore the bottom line, unless they look at alternative ways to mend that relationship. The Raptors have Drake and their extremely successful #WeTheNorth campaign. Can the Toronto Maple Leafs reinvent themselves like their basketball counterparts did? The answer lies in the fans.
Loyal Leaf fans are made up of those who know it's been 48 years since the last Stanley Cup win (the longest gap in NHL history), and kids who have grown up with them believing in the brand. Today, first generation fans are getting older and older, while their offspring are losing faith in the team.
So, how do you get fans to do stuff? Incentivize the act. Involving fans in team decisions, such as draft picks or team lineups, can inspire them to continue believing. This goes beyond contests and giveaways. Making them part of decisions will highlight fans' importance and restore loyalty. This strategy acknowledges fans and unites them by humanizing the team and showing its commitment to improvement. Changing the fate of the Leafs is an important topic to fans and one that needs to be leveraged on social media. Social media is about getting into the conversation, one that your target audience is most interested in.
There's no room for Toronto Maple Leafs versus fans, but room for a united front to rebuild a great Toronto team together. The Leafs can win some and lose some, but if they use social media to target fans' interests of rebuilding the team, perhaps a stronger Leafs Nation can rise.
A Leafs team with full support from their fan base is an unstoppable beast, a sea of blue that will jump through hoops of fire to see their team succeed. A re-charged fan base is exactly what Toronto needs to jumpstart the rebuilding of the most famous and profitable team in the NHL.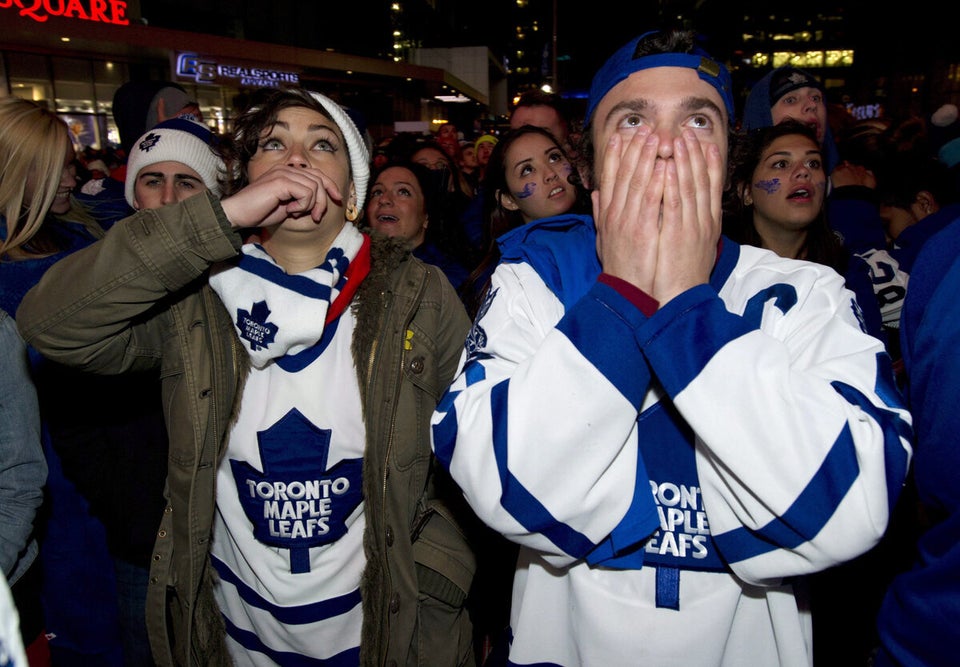 PHOTOS: Sad Maple Leafs Fans