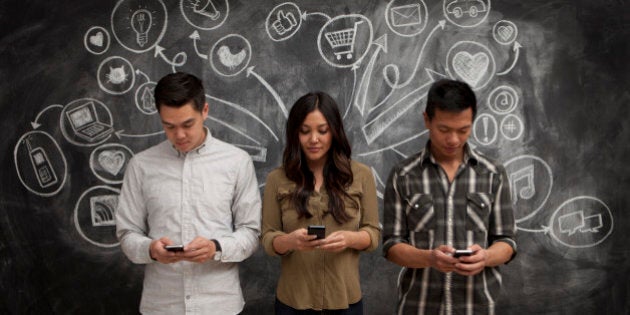 In most situations, measuring the return on investment (ROI) is the best way to determine marketing impact. However strictly relying on this metric limits innovation, growth and improvement that a marketing campaign can achieve.
ROI is just the tip of the iceberg and is often not seen until the end of a campaign. Businesses should measure engagement, impressions, reach and traffic to evaluate ongoing performance for future success.
It's important to analyze these soft metrics to gain insight into what's working and what's not in order to optimize strategies. Think of soft metrics in terms of measuring the return on engagement, opportunity and objectives that move a company in the direction to achieving long-term objectives.
Companies such as Old Spice, New York Times and Dove needed innovative ways to end their stagnant growth and increase sales. They all leveraged digital marketing channels to reach audiences through emotion or controversial topics, and they didn't stop after publishing one video or editorial. They saw the attention their campaigns generated and leveraged their existing audience to create even more videos and editorials.
After the initial campaign, each company saw an increase in sales, but they kept pushing the boundaries to keep the momentum going. Let's take a deeper look at how each company measured their marketing efforts.
After seeing declining sales, Old Spice released an online video in 2010 that targeted women and men simultaneously with the famous line "The man your man could smell like." It resonated, entertained and captured 75 per cent of the conversation in this product category. Social media responses were the fastest-growing in history, with video views reaching 40 million in a week and 1.4 billion impressions.
There were two ways Old Spice could have approached this overwhelming online attention. Either accept the ROI of 107 per cent increase in sales and move on, or continue to improve the campaign based on the attention it received from views, shares, comments and other soft metrics. Old Spice decided to keep the momentum going and tap into existing fans who were already commenting on the video. Fans were invited to ask questions on social media, including Facebook and Twitter, and in turn Old Spice published video responses. After 2.5 days and 186 video responses, the brand generated 20 million views, YouTube subscribers doubled and in just a few months sales increased 125 per cent from the previous year.
After declining ad sales in the first quarter of 2014, New York Times introduced its native advertising platform called paid posts, spearheaded by its digital group T Brand Studio. One of the first Paid Post projects was Netflix's "Women Inmates" editorial piece about women's experiences while serving time in American prisons, in order to promote the show Orange is the New Black. The advert consisted of charts, statistics and videos that gave readers documentary-styled information. It generated more than 145,000 impressions and ranked in the top 1,000 articles in New York Times. And, among other brands including Johnson & Johnson, HP and American Express, data has shown that paid posts can generate as much engagement as regular editorial content, while the best engagement came from Netflix's editorial and similar content. T Brand Studio will continue to publish content that speaks to readers that is tailored to them, in hopes of continuing to improve engagement and readership.
Since the launch of paid posts, New York Times broke a three-year decline in advertising sales in its first quarter in 2014, and saw revenue increase 14 per cent with the largest contribution coming from paid posts. New York Times may see an even bigger increase in revenue since native advertising is projected to increase in popularity and generate $21 billion in ad spending by 2018, according to the Interactive Advertising Bureau.
Dove, a beauty brand of parent company Unilever, conducted a study and found that only two per cent of women consider themselves beautiful, while most women found themselves to be average. Aside from selling products, Dove launched its Campaign for Real Beauty in 2004. In 2006 they published Evolution, a video showing the digital editing process of a billboard model. The video received over 1.7 million views in its first month, and has currently been viewed more than 18 million times with over 5,000 comments.
Throughout the decade of the Real Beauty campaigns, sales increased from $2.5 billion to $4 billion today. Each video presented evidence that Dove connected with its audience, and instead of producing one video and moving on to a different campaign, the company continued producing videos hoping for more social media wins and changing perceptions of beauty.
The key takeaway from these companies is that soft metrics are valuable metrics for campaign success and can be directly and indirectly linked to ROI.