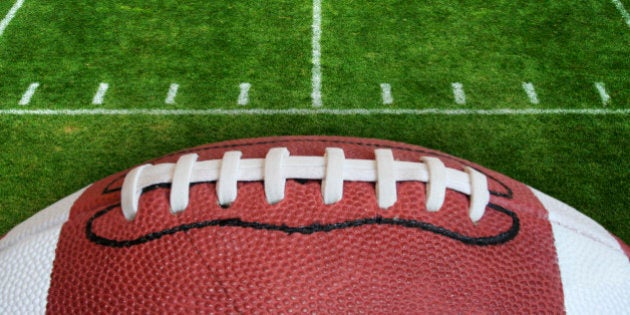 For many, Super Bowl Sunday represents the culmination of months of hard work, planning and execution. Yes, there's the big game, but for millions of North Americans, their focus is on the time in between Tom Brady's throws and Marshawn Lynch's attempts to go beast mode -- again.
The ads have become almost a bigger spectacle than the game itself. For the pop culture enthusiasts, here's a sneak peak at the highly anticipated campaigns this year, including ones from stalwarts such as Budweiser and Snickers.
With a reported record cost of $4.5 million rate for a 30-second spot in the U.S. and up to $200,000 in Canada, many companies don't have the budget to get their brand into the big game. That doesn't mean businesses won't get creative and try to intercept the spotlight during the mecca of the advertising calendar. Companies can attempt a field goal with the following three points to get noticed:
Get into the conversation by creating rich content for and/or tying a product, service or promotion to the Super Bowl since so many people are already talking about it. This news- or event-jacking is a common practice and it's a perfectly quick and simple way to capitalize on "water cooler chatter." It may even be your take on another ad that is successful, or one that fell flat. Breaking news and viral items might be here today and gone tomorrow, but they drive a huge amount of search traffic. Tapping into this can yield significant traffic for your website or social channels.
For example, your company could create simple memes, graphics or other interesting content that is shareable. The key is to be topical and relevant such as Kripsy Kreme's take on the controversy surrounding deflated footballs in the lead up to the Super Bowl. It likely didn't take long to develop the concept and execute it on Photoshop as it's simple, witty and relevant.
If there's an obvious angle to a big story during the game, don't be shy to exploit it. Remember this gem from Oreo during the 2013 Super Bowl when there was a power outage during the game? It's an excellent example of quick thinking to leverage a breaking news opportunity. Their efforts earned 15,000 retweets over 14 hours.
This is an ideal opportunity to jump into the conversation with something witty and creative and to be retweeted or shared by leading and complimentary brands or the followers of those brands -- some of whom may have significant followings themselves. Be sure to see what's trending during the game and ensure you're using the top hashtags.
While it's too late for this year, your company may want to consider a tactic in the future that deliberately "fails" to be Super Bowl eligible. Depending on your level on comfort with creating a hullabaloo, producing a campaign that purposely gets rejected for TV has the potential to be seen and discussed by more people online. It's a risky proposition to invest the time and resources to create a spot intended not to air on traditional media. However, in a crowded landscape around the Super Bowl, having that edge may make your campaign more memorable. You probably remember hearing about some of the companies whose ads were banned. Remember, there is a considerable risk-reward factor in this strategy, so plan accordingly.
Ultimately, not having a mega budget doesn't mean you have to sit on the sidelines this Sunday. With millions of eyeballs ready to be engaged, it's an opportunity blitz the market even if your company doesn't have the same resources as the big players. Adjust your game plan and get creative -- don't be afraid to call some audibles during the game, as long as they will be benefit your business and marketing objectives.