As Yelp reaches it's 10 year anniversary this month, the "online urban guide and business review website" is still thriving, perhaps now more than ever. Since launching in October 2004, Yelp has become the authoritative review site that droves of people consult to learn more about local businesses and services. In fact, a recent Nielsen study showed that 82 per cent of users visited Yelp when preparing to spend money on a product or service.
In a competitive digital world, a decade of growth is an impressive feat. But despite this accomplishment, Yelp's road to success wasn't always smooth. Much like any business, it has experienced ups and downs, growth pains, and uncertainties.
To commemorate the 10 year anniversary, we're going to track the evolution of Yelp, looking at how it began and some of the key features, successes and failures it has rolled out since its creation.
Yelp began in 2004 as a startup in the San Francisco area, when two former PayPal employees ventured to create a platform to allow people to swap business reviews electronically - the aim was to better facilitate word-of-mouth recommendations and experiences people had with businesses. The inspiration? One of the founders was having trouble finding a good doctor.
Initially, it launched around the concept of emailing people directly for recommendations: you would enter the service you wanted, in what location, and the email addresses of people you wanted to ask. Yelp then emailed those people, as well as other people who had expressed similar interests in the same geographical location. After compiling responses, it would send the results back to the person who asked for a review.
A year after launching, Yelp differentiated itself by allowing users to share their reviews publically via its website. At the time, this was a completely novel idea, providing people with a centralized place to either post their experiences with and reviews about a business, or to view what other people were saying. Yelp CEO Jeremy Stoppelman later claimed that this was the point which he felt the company would really take off, when random people began sharing reviews.
Yelp's rise didn't happen without some scrutiny. Businesses, many not even aware that Yelp existed, were feeling the adverse impact reviews had on their success. And they were vocal about it. Many perceived the forum to be unfair to business owners, who didn't have a platform to respond to bad reviews, complaints, or inaccuracies.
To help mitigate this and give businesses a way to fight back, Yelp launched a suite of tools in 2008 allowing businesses to respond to reviews, message reviewers privately, receive and monitor alerts, update business information, and more. In the same year, Yelp hopped on the mobile train, launching an App on iTunes, and expanded internationally, launching in Canada.
Google, Funding and OpenTable
During the same period Yelp was fighting the lawsuit, the company managed to make some pretty significant strides. First, they introduced a feature to let businesses reply to reviews on their business page once they had claimed it. This proved to be an important function, and one that can still be leveraged by business owners today.
Another significant decision by Yelp was its refusal of Google's acquisition offer, reported to be an estimated $550 million. The decision would solidify Yelp's status as an independent heavy hitter in the tech sector. A month later, Yelp received $100 million in funding, which allowed it to expand its services and capabilities further, introducing OpenTable so users could book reservations directly from a Yelp restaurant page. By the end of 2010, Yelp was receiving almost 40 million unique monthly visitors.
Yelp Goes Public and Expands Services
In early 2012, Yelp filed for an IPO. Despite a fairly tepid performance in its first quarter as a public company, Yelp continued to expand its services, coming closer to being a one-stop-shop for users looking for local businesses (especially restaurants).
In particular, it launched a feature that allows users to order directly from a restaurant's Yelp page, and acquired SeatMe, the online reservation system. Building off these moves, earlier this year the company launched Yelp Reservations, allowing users to book reservations directly from a business' Yelp page (as long as it's been claimed).
For the first time since Yelp became a publicly traded company, it reported a profit (Q2 of 2014). Today, its valuation sits around $5 billion, and boasts a monthly average of 138 million unique visitors. And while Yelp faces competition from some pretty heavy hitters - Google, for one - the future of the company looks promising. The power of consumer-generated reviews influencing purchasing decisions only appears to be gaining more steam as we spend more and more time online. As Yelp continues to roll out features to encourage and support this, on both the consumer and business sides, digital word-of-mouth isn't going anywhere, especially since it appears to be good business.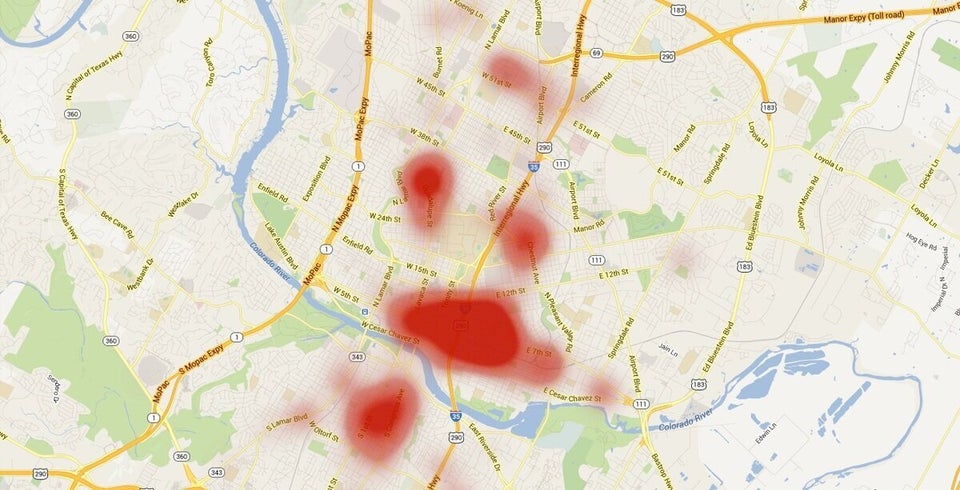 Where To Find Hipsters According To Yelp