Veterans had hopes that Budget 2014 would offer better support for those suffering from PTSD, perhaps address some of the continuing pension-clawback issues, maybe even do something about the controversial closures of VAC offices. But, like always, the Harper Government has left Veterans with empty words and crushed hopes.
In Economic Action Plan 2014, the Harper Conservatives use words like commitment and dedicated and honour, but the budget shows little evidence they understand the words. From Pages 221-224, it outlines the following plans:
- Improving funeral coverage

- Creating a monument to the Afghanistan mission

- Priority hiring for Veterans in the public service

- Building a better Veterans Affairs app

- Restoring pre-unification rank designations
There are two other parts of the Budget which also impact Veterans. The first is changes to the Public Service Health Plan which will require retired public servants to pay more for coverage -- 100 per cent more; he's doubled the costs. Among those affected? Veterans and retired Mounties. While Jim Flaherty is touting cuts to spending on the public service, he seems to have forgotten that his is clawing back benefits from our Veterans.
Which begs the question: how is this supporting Veterans, exactly?
On a related front, the public service is enduring ongoing spending freeze across the board, meaning less positions. This hits Veterans from all sides. For one, it makes a mockery of the 'priority hiring' commitment -- priority of place doesn't mean much when there is no hiring going on. From another direction, with continued cuts, both the Forces and RCMP will likely be reducing staff just like every other department, putting more Veterans out of work. Then there's the impact on Veterans Affairs: less staff means less service. And on top of the closure of 9 VAC offices and the dumping of vets to Service Canada, Veterans will still be hit again as Service Canada will also face staffing cuts.
But never fear -- government is building a better webtool!
In 2014-15, $2.1 million will be spent to improve My VAC Account, the Harper Government's much lauded (by them) and much criticized (by Veterans) online service portal. $2.1 million to build a better VAC-office replacement for the aged Veterans who can't figure out computers. $2.1 million on a tool that guarantees "Veterans [can] conduct business with Veterans Affairs Canada 24 hours a day, 7 days a week from anywhere in the world." Unless, of course, they need an actual person. Then it's normal business hours - if you are lucky. And if you are in crisis? Too bad. Recently Veterans have told me of calling the crisis line and being told they would receive a call back with 3-5 business days... or more. One said he'd been told 6 weeks before he could get help with being suicidal.
The big-ticket item for Veterans in this budget is changes to the Last Post Fund -- the program which provides burials to disadvantaged Veterans. This was also a big ticket last year, when the Harper Government patted itself on the back for raising the amount the fund paid. However, they did not change the qualifying criteria last year, which even now rejects 67 per cent of applicants.
The Harper Government has also committed unspecified money towards building an Afghanistan Memorial. Money which many Afghanistan Veterans feel would be better spent on mental health support and Veterans Affairs staff. But nevermind what they think. They will be commemorated for all time. Even after they commit suicide.
It is also going to 'enshrine' traditional Forces rank designations in the National Defence Act - this is a continuation of the Harper Governments rollback on the 1968 unification of the Canadian Forces. At the time, the unification caused much controversy and many units felt they had lost connection with their military traditions. The Harper Government is poised to make exactly the same mistake - eradicating the ranks and insignia of two generations of Forces members and replacing them with badges not used since their grandfathers' service. Also, the Harper Government announced last year it would be dumping the Maple Leaf insignia for the Forces and returning to the Crown of the Dominion of Canada - something which is ruffling feathers of those currently serving, especially the fiercely federalist but not-so-monarchist Royal 22nd Regiment. The budget doesn't mention the costs to replace uniform badges for the entire Forces.
So, to sum up the budget from Veterans perspective:
- Doubling the health plan costs

- Priority hiring in a downsizing public service

- Continued staffing reductions at Veterans Affairs, Service Canada, Canadian Forces, and RCMP

- More funding for a webtool Veterans don't want.

- Bringing back traditional ranks and insignia from 47 years ago while dumping the traditions of the modern Veterans; replacing service to Canada with service to the British monarchy

- Building a new monument

- Expanding funeral coverage
What isn't in the budget that Veterans had hoped for?
- Reopening of the 9 VAC offices recently closed
- Increased funding for mental health specialists in light of the recent suicides
- More specialized staff to help assist Veterans with paperwork
- Ending the clawback of the Earnings Loss Benefit
- Settling the various lawsuits before the courts between Forces and RCMP Veterans and the federal Government
- Ending the lump-sum payment; returning to the lifetime pension for pain and suffering
There is a stark contrast between what Veterans want and need, and what the Harper Government is presenting. Veterans need benefits, pensions, enough money to live on, and assistance accessing programs. Veterans are in crisis across Canada -- mental health crisis, financial crisis, family crisis resulting from both -- and deserve help. Decorated Veterans are suing Canada -- us -- for not providing for them; a shameful situation which decent people would settle quickly. What has Harper offered? No jobs, more expensive health plans, more emphasis on the depersonalized VAC web service. Also, history, monument, and funerals.
It is clear that the Harper Government is more committed to dead Veterans than to helping the living ones.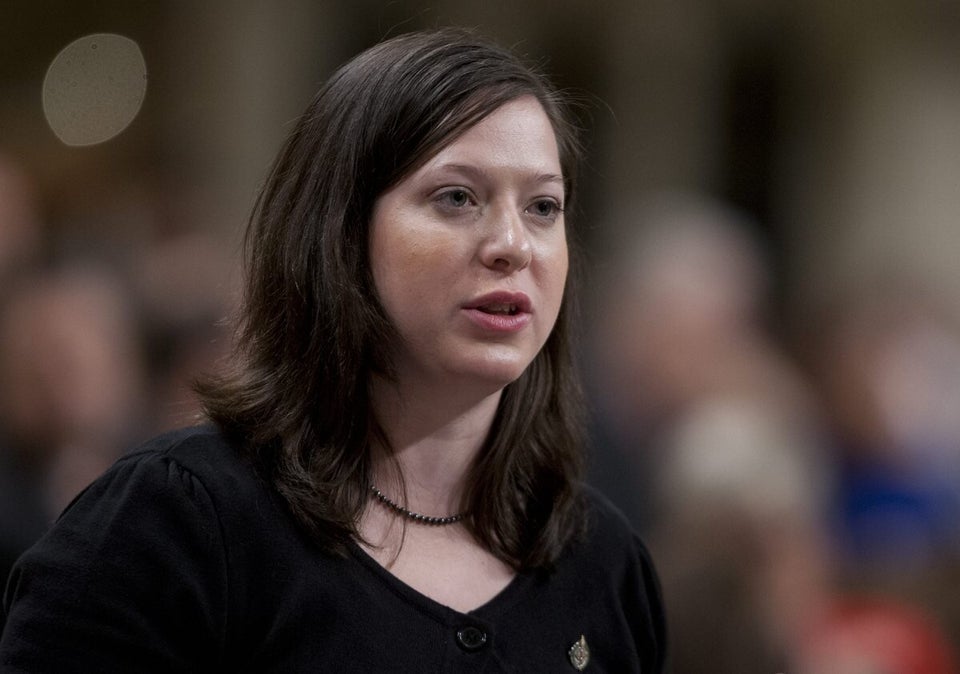 Current MPs With Military Experience